crufts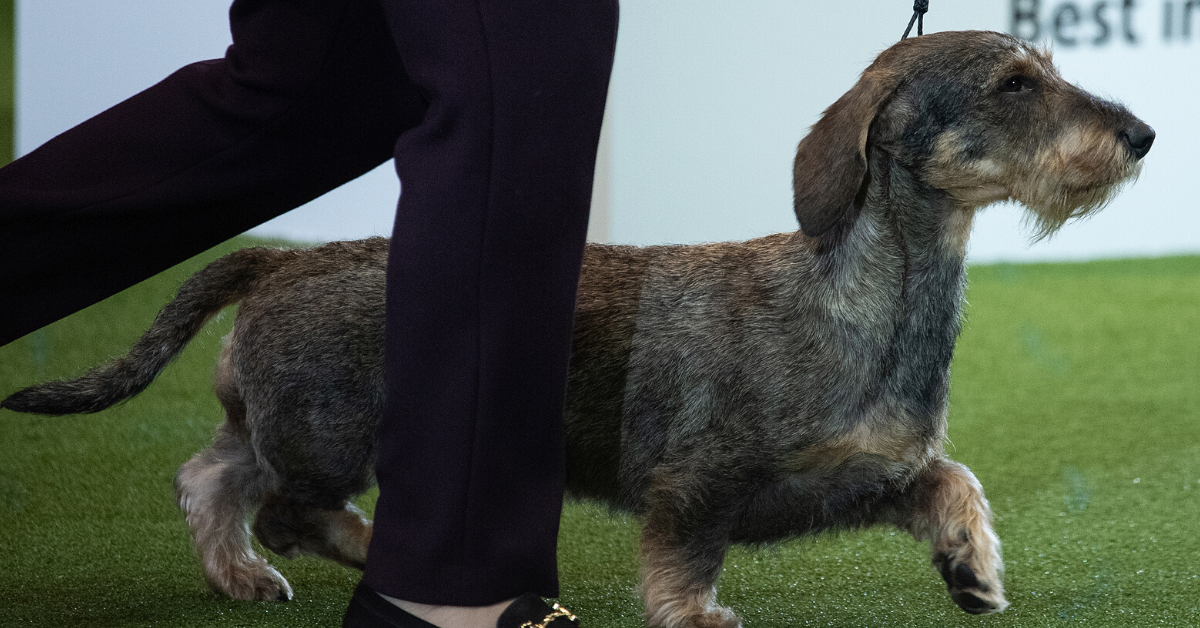 Photo by Leon Neal/Getty Images
Crufts dog show, which some folks refer to as the "Oscars for dogs," crowned a new "Best In Show" for 2020 on Sunday.
But Maisie, though she was now number one, made it very clear that she had more of a number two priority, if you catch our drift.
As Maisie was walking around during her victory lap, she stopped walking, sniffed around, and couldn't keep it in any longer...
Kim McCalmont, Maisie's owner, produced a poop bag immediately, scooped it on up, and kept going while taking it all in stride.
Folks across the internet had no choice but to stan Maisie, the pooping wire-haired dachshund.
It's not what we'd call the most humble acceptance speech, but eh, it seems to work just fine for Maisie.
Who are we to poo-poo it?
And other Daschunds are drawing inspiration from Maisie.
Maisie is the first Dachshund to ever win Crufts, with English Cocker Spaniels taking the top spot at 7 winners.
Let's hope her little victory lap didn't spoil it for future wire-haired puppers.
Keep reading...Show less