anorexia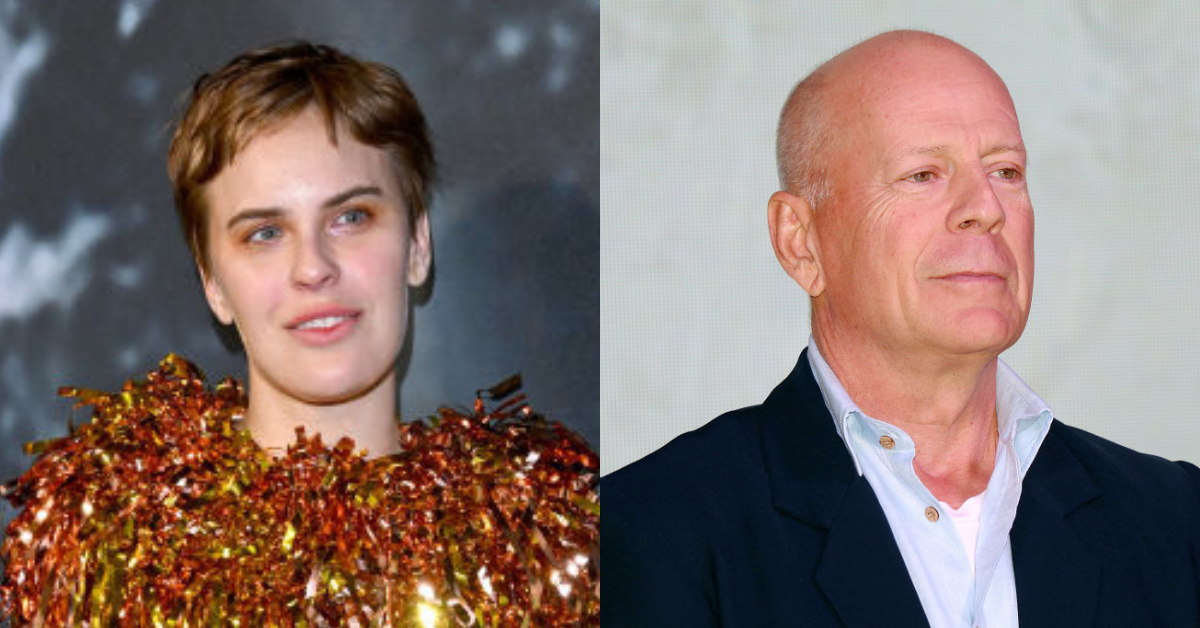 Axelle/Bauer-Griffin/FilmMagic/Getty Images; VCG/VCG via Getty Images
In a recent piece for Vogue this week, Tallulah Willis opened up about her struggle with anorexia and its coincidence with her father's aphasia and dementia diagnoses.
The daughter of Bruce Willis and Demi Moore penned an essay revealing she first became aware of her self-image at the age of 11 when she read comments about herself that accompanied a photo of her with her "famously beautiful mom."
She believed—like the comments stated—people around her knew the "truth" that she was ugly but that they were trying to protect her.
"And for years afterward, protecting people right back, I told no one. I just lived with the silent certainty of my own ugliness."
Tallulah eventually went through years of therapy, got sober and sought treatment for depression.
More recently, she received help for her battle with anorexia nervosa, amid her father's recent health issues.
She revealed she was in denial about his condition but also didn't have the capacity -e2 mentally or physically - to face the reality.
"My friends and family were terrified, and I dismissed it."
And her condition only worsened.
"By the spring of 2022, I weighed about 84 pounds. I was always freezing."
"I was calling mobile IV teams to come to my house, and I couldn't walk in my Los Angeles neighborhood because I was afraid of not having a place to sit down and catch my breath."
Tallulah shared she thought about how her father would feel knowing her state if he was "his full self."
"The other night, I lay in bed thinking to myself, with an ache in my heart, What if my dad had been his full self and saw me at that size?"
"What would he have done? I'd like to think that he wouldn't have let it happen."
You can listen to her story below.
People on social media learning of Tallulah's recent struggles are rooting for her.
Many also expressed their love and well wishes for her father.
Tallulah revealed she "felt a lot better" and realized "recovery is probably lifelong" after receiving treatment at a recovery center in Texas where she was also diagnosed with borderline personality disorder (BPD).
"But I now have the tools to be present in all facets of my life, and especially in my relationship with my dad."
"I can bring him an energy that's bright and sunny, no matter where I've been. In the past I was so afraid of being destroyed by sadness, but finally I feel that I can show up and be relied upon."
While she recognizes the journey won't be easy, she is comforted in knowing she can now be present for her dad.
"I can savor that time, hold my dad's hand, and feel that it's wonderful."
"I know that trials are looming, that this is the beginning of grief, but that whole thing about loving yourself before you can love somebody else—it's real."
Keep reading...Show less