Tag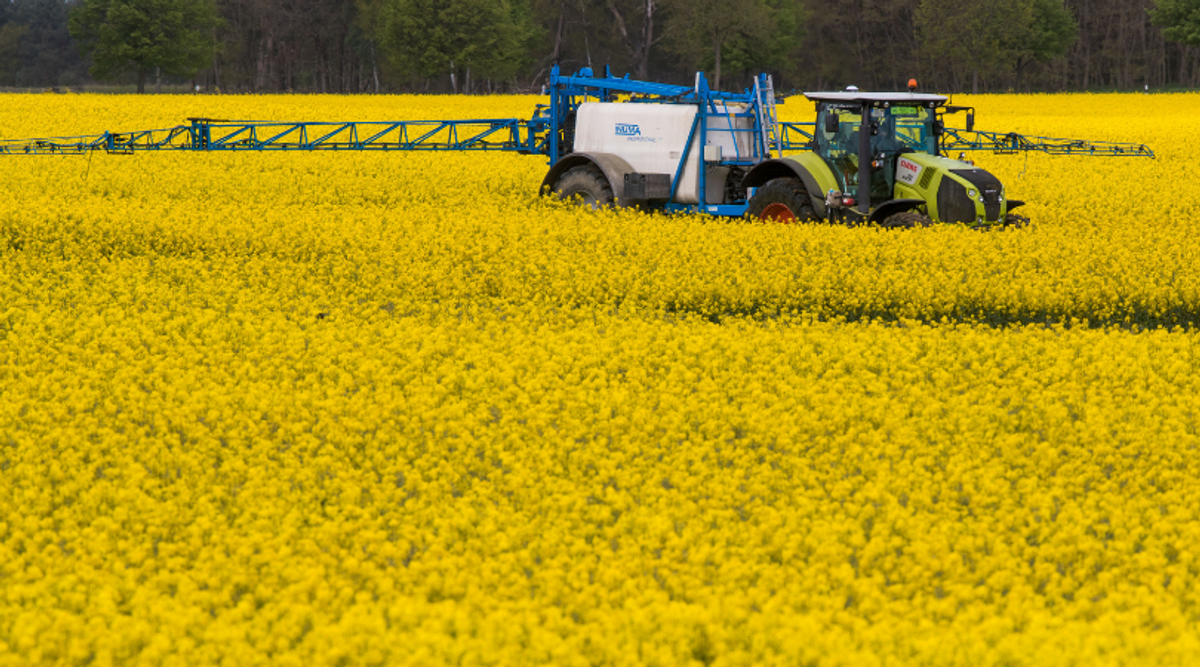 picture alliance/Getty Images
Agriculture company Monsanto Co. have recently been accused of causing cancer via their weed killer, Roundup.
A case was recently opened by a California couple against Monsanto Co., claiming the company's weed killer was the cause of their cancer. The jury's verdict was for more than $55 million compensatory damages to the couple, along with $2 billion in punitive damages.
This is not the first time Monsanto has been under fire for the effects of Roundup.
In fact, there are thousands of cases against Monsanto that now await trial.
1. Did Roundup fail to perform as safely as an ordinary consumer would have expected when used or misused in an int… https://t.co/kduSZWg6Nm

— Dorothy M. Atkins (@Dorothy M. Atkins) 1557780775.0
One of the main ingredients in Roundup is glyphosate, which, according to WHO's International Agency for Research on Cancer, is "probably carcinogenic to humans".
Bayer, the parent company to Monsanto, claimed that these findings were inconsistent to the US Environmental Protection Agency, who released a statement announcing that glyphosate is not a carcinogen, and therefore is not hazardous to humans at all.
The couple in question, Alva and Alberta Pilliod, claimed that they had used Roundup on their property for over thirty years.
During this time, the two were both diagnosed with the same kind of cancer, non-Hodgkin lymphoma, only four years apart.
The jury found Monsanto liable for all four claims brought by Alva Pilliod and awarded in damages: Past economic lo… https://t.co/F5sL7k53uV

— Dorothy M. Atkins (@Dorothy M. Atkins) 1557781129.0
The jury hit Monsanto with another $1 BILLION in punitive damages for Alva Pilliod. The total is a $2.055 billion verdict.

— Dorothy M. Atkins (@Dorothy M. Atkins) 1557781215.0
Bayer insisted that the jury was presented with "cherry-picked evidence". According to the American Cancer Society, lymphoma has no known cause.
However, the verdict was presented with evidence of two other cases in which similar occurrences have arisen, and concluded that Roundup was not safe for human environment.
Roundup is sold in the US with a surfactant banned in Europe, enabling the glyphosate to penetrate the skin and cir… https://t.co/4xTePxj5pN

— Max Kennerly (@Max Kennerly) 1557787107.0
"[The verdict] is as clear of a statement as you can get that they need to change what they're doing," said Brett Wisner, one of the Pilliods' attorneys, to CNN. "This is going to continue until Monsanto and now Bayer takes responsibility for its product."
Keep reading...Show less