Tag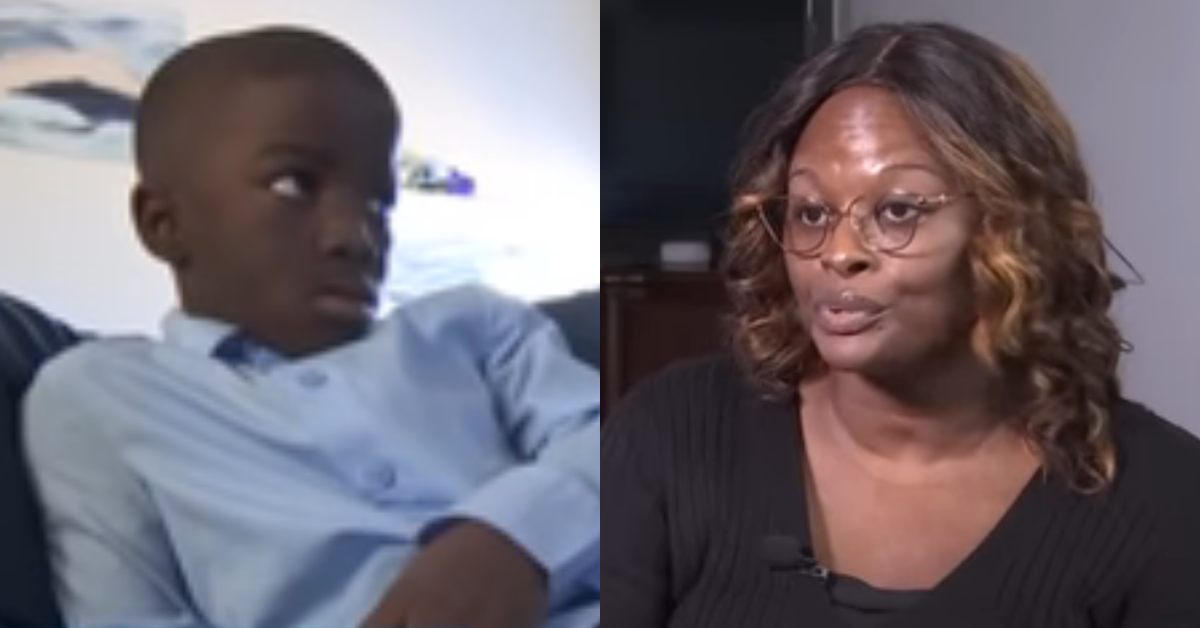 NBC News/Youtube
Every morning when a parent sends their child off to school, they assume their child will be safe while receiving their education.
But Charlotte Johnson, mother of Zye, claims that isn't true for every student because of a recent, alleged incident at Crosby Elementary School in Forney, Texas.
Ten-year-old Zye—who also has dwarfism and suffers from chronic migraines—told his mother his teacher grabbed him by the arm after lunchtime and led him to his chair. The teacher and two other students taped Zye's body down to his chair, keeping his arms free.
The teacher then left the classroom unattended to return the tape. Some students used the opportunity to hit Zye over the head.
One student even threatened:
"[I'm] going to slap [you] as hard as Will Smith slapped Chris Rock."
Zye's arms were not taped to the chair, so he was able to protect his face from the strikes. He eventually was able to free himself from the taped chair and retreated to the classroom's "cool down" area.
Zye later asked the same teacher if he could go see the nurse.
The teacher allowed him to go but not before saying:
"You know I was just playing with you."
Charlotte Johnson stated she was not informed about the incident until much later in the school day.
She confirmed that the Principal, Vice Principal and the teacher all verified the teacher did in fact tape her son to a chair, but when asked why this was done, she was told it was because he wouldn't "be still."
Johnson was adamantly against the teacher's actions.
"It really doesn't matter what he did. You don't do that to a child. He's not an animal. You don't do that and leave him unattended for students to assault him."
You can see the full interview with Johnson here:
Twitter was appalled by how Zye was allegedly treated by his teacher.
Others agreed with Johnson that the teacher should be fired or even arrested.

In response to Johnson's accusations against the teacher, the Forney ISD Police Department is investigating the incident, including Charlotte Johnson's statements. The 7nnamed teacher was placed on administrative leave.

Johnson confessed she does not believe the teacher should be allowed to come back.
"She does not need to be teaching anybody's children."
It's unclear at this time where Crosby Elementary School and the Forney ISD Police Department are in their investigative process, or if the teacher will be allowed to come back to school.
Hopefully, new conversations about in-school discipline practices will be discussed, at this school and others.