Tag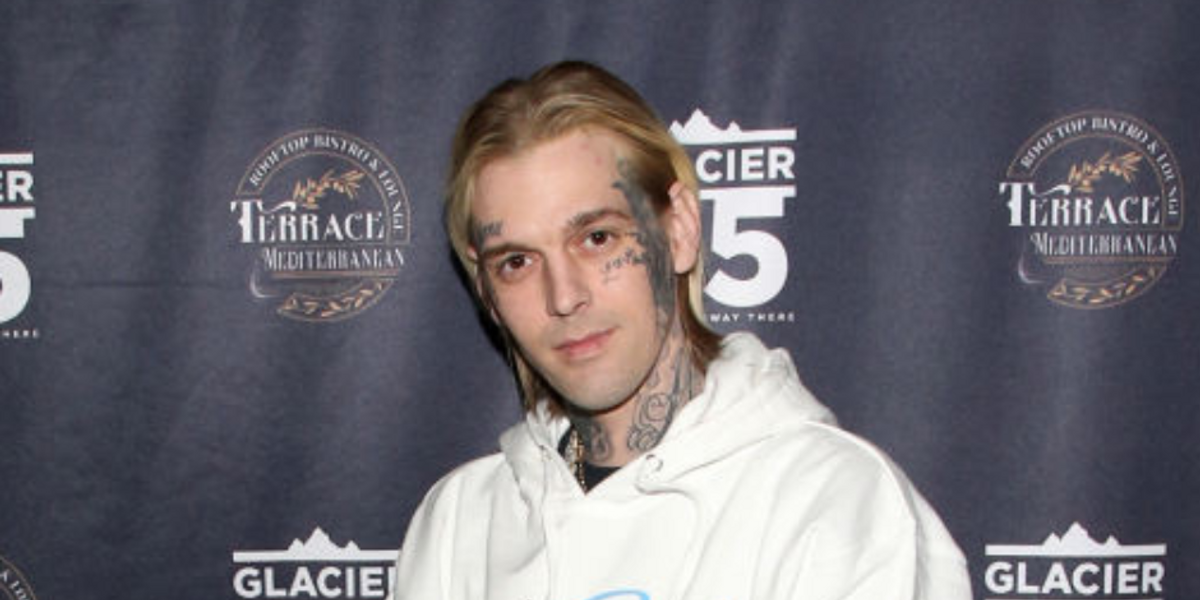 Gabe Ginsberg/Getty Images
*The following article contains discussion of suicide/self-harm.
Aaron Carter's mother is not settling for the investigators' ruling on her son's death.
It was determined Carter—who was found dead in Lancaster, California on November 5—died of an accidental overdose. Carter's mother Jane Schneck, however believes her son's past struggles with addiction led investigators to overlook the possibility of a homicide.
Earlier this week, Schneck shared several disturbing images on Facebook of the scene where Carter was found. In her post, she revealed that she believes a homicide investigation is warranted for the death of her son.
She captioned her post:
"Still trying to get a real investigation for the death of my son. I want to share these death scene photos with you all because the coroner wrote it off as an accidental drug overdose."
Scheck claimed officials decided an overdose was the cause of 34-year-old's death because of his longtime struggle with substance abuse.
"Look at the photos. They were not taken by police. But they allowed people to go in and out although a lot of potential homicide information was there for years."
Schneck finished:
"Aaron had a lot of death threats and many many people who were making his life miserable."
The photos shared by Schneck revealed a bathtub filled with green-tinted water and clothing—some soiled—on a dirty floor.
Viewers of Schneck's post shared their hopes a proper investigation was conducted.

Jane Schneck/Facebook

Jane Schneck/Facebook
People on Twitter chimed in, as well, some claiming Schneck should follow her instincts and pursue an investigation.
But some believe Carter's mother should accept the ruling and try to find peace with it.
Others felt it was inappropriate to post the photos on social media.

In a follow-up post, Schneck made the circular claim she was "totally supported" by the family and friends who support her.
"I'm totally supported by the family and friends who know I had to post the awful photos."
"It's because we are not and have not been taken seriously by Law Enforcement in especially Lancaster, CA. They allowed everyone to tromp through what should have been at least an investigation."
"Because of my son's mental illness and prescription drug issues, they just wanted it to be something easy that they didn't have the time or inclination to address."
"This won't work for me or [Carter's fiancé] Melanie or anyone who truly loved him."
Schneck didn't identify which family members supported her.
She finished:
"We want answers. We want justice."
"There are people who must be held accountable."
In 2003, Aaron Carter alleged Schneck removed more than $100,000 from his bank account without permission. Later in life Carter became estranged from Schneck because—according to Aaron—Schneck refused treatment for alcoholism.

In his 2013 memoir Facing the Music and Living to Talk About It, older brother Nick Carter described the relationship with his family as "toxic."
***
If you or someone you know is struggling, you can contact the National Suicide Prevention Lifeline at 988.
To find help outside the United States, the International Association for Suicide Prevention has resources available at https://www.iasp.info/resources/Crisis_Centres/