Tag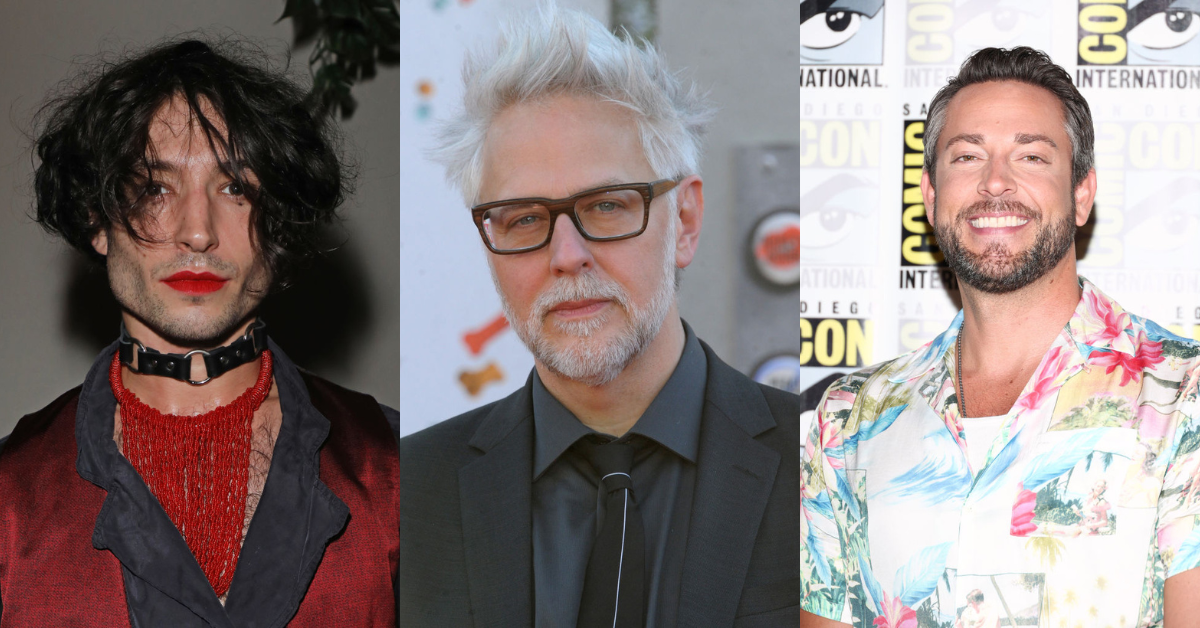 David M. Benett/Dave Benett/Getty Images for Alexander McQueen; Albert L. Ortega/Getty Images; Emma McIntyre/Getty Images
James Gunn has only been the head of DC for three months, but his tenure is already off to a somewhat rocky start.
At a recent press conference where he discussed future projects for DC, Gunn made some remarks which got people talking—and not in a good way.
Gunn first addressed DC's rather problematic public image over the last few years, which included Justice League having a very disappointing initial release (though faring somewhat better in its extended Zac Snyder cut on HBO Max) to the highly publicized cancellation of Batgirl almost immediately after it finished principle photography.
He noted:
"As everyone here probably knows, the history of DC is pretty messed up."
"It was f**ked up."
"No one was minding the mint."
"They were giving away IP like they were party favors at any creator who smiled at them."
Gunn, who helmed 2021's The Suicide Squad and currently serves as writer/creator of HBO Max's Peacemaker series, joined Peter Safran as co-head of DC at the end of 2022.
Gunn has wasted no time in implementing some significant changes, including the ousting of the big screen's most recent Superman, Henry Cavill, and the cancellation of Patty Jenkins Wonder Woman 3, putting Gal Gadot's future as DC's iconic hero into question.
Two actors who apparently needn't worry about losing their jobs, however, are The Flash star Ezra Miller and Shazam! star Zachary Levi.
This news has proven to be anything but celebratory to fans, though, as both of the actors have made headlines owing to questionable, if not downright horrifying, behavior.
In the last few years, Miller has found themself in almost constant conflict with the law, including allegations of grooming minors and multiple incidents of violent behavior in public.
Miller recently pleaded guilty to charges of misdemeanor unlawful trespassing and has said they are currently seeking treatment for their mental health issues.
Gunn seemed utterly unfazed by any of this at the press conference, though, firmly standing behind Miller, and expressing his excitement for the upcoming release of The Flash, the first film centered around the superhero after Miller's appearances in Batman vs. Superman, Suicide Squad, and Justice League.
He stated:
"I will say here that 'Flash' is probably one of the greatest superhero movies ever made."
Sefran Echoed Gunn's enthusiasm and support for Miller, showing little-to-no doubt that they will bounce back following their current treatment, adding:
"Ezra is completely committed to their recovery, and we are fully supportive of that journey that they're on right now."
"When the time is right, when they feel like they're ready to have the discussion, we'll all figure out what the best path forward is."
"But right now they are completely focused on their recovery."
"And in our conversations with them over the last couple of months, it feels like they're making enormous progress."
Levi, who is soon to reprise his role of Shazam in Shazam! Fury of the Gods, recently surprised his fanbase by responding "hardcore agree" to a tweet asking if Twitter users if they believe "Pfizer is a real danger to the world."
While Levi never commented on the remark further, many took this to mean that Levi was promoting anti-vaccination beliefs.
It appears to be an issue that doesn't phase Gunn one bit, who seemed to brush it off as a mere difference of opinion, as he remarked:
"Just real simply: actors and filmmakers that I work with are going to say things that I agree with and things that I don't agree with."
"And that's going to happen."
"I don't have a list of things that somebody should say because of what I think."
"And you know, I can't be changing my plans all the time because an actor says something that I don't agree with."
Gunn did clarify, however, that he saw a big difference between a questionable remark and "reprehensible behavior," saying:
"By the same token, if somebody's doing something morally reprehensible, then that's a different story."
"We have to take all that stuff into account."
"It's a balance."
"It's modern world and it's a different place."
Gunn's defense of Miller and Levi did not sit well with many fans and moviegoers, who promptly took to Twitter to express their dissatisfaction.
Gunn is of course no stranger to coming under fire for past behavior.
In 2018, Gunn was fired as the director of Disney and Marvel's highly popular Guardians of the Galaxy films after some of his past antisemitic tweets resurfaced.
He was later reinstated by Disney to helm Guardians of the Galaxy: Volume 3, which is set to be released this May.