Tag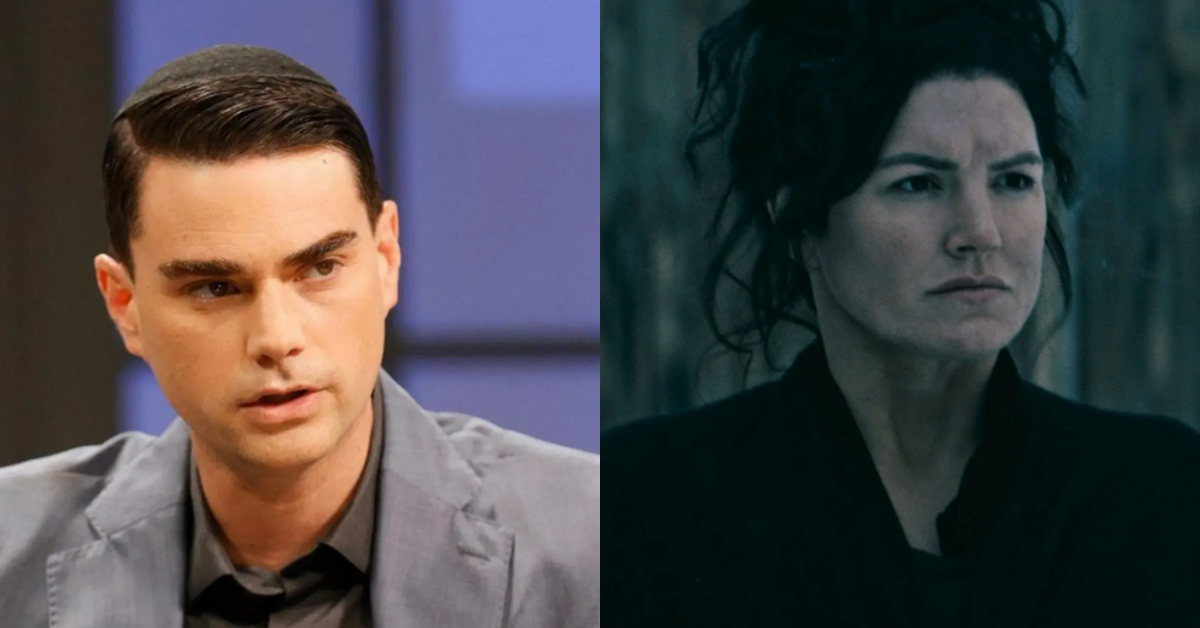 Jason Kempin/Getty Images; The Daily Wire
Actress Gina Carano's first major role since being fired from Disney's The Mandalorian for embracing racist, right-wing, White nationalist conspiracy theories was Terror on the Prairie—the story of a frontier woman who must protect herself against a ruthless gang of outlaws hell-bent on revenge.
The film—which only grossed $13,115 during its limited theatrical run—is part of efforts by conservative pundit Ben Shapiro's publication The Daily Wire to produce films for conservative audiences without what they view as covert liberal messaging.
However, attempts to not appear "woke" backfired because conservatives can't seem to handle the idea of a female lead without thinking it's too "woke" or too feminist or even offensive to Christian conservatives.
The following review from Terror on the Prairie's IMDb page is just one example of a conservative accusing the far-right darling of making a "woke movie."

kcsuge2000/IMDb
Another IMDb user complained Carano's character's assertiveness makes her "essentially the villain of the story."
They rather hilariously accused The Daily Wire of making a film as bad as "a Disney movie"—content made by the same studio Carano was fired from and has continued to criticize since.

The review mentions Carano's character is not just "unlikeable" but "crazy," too.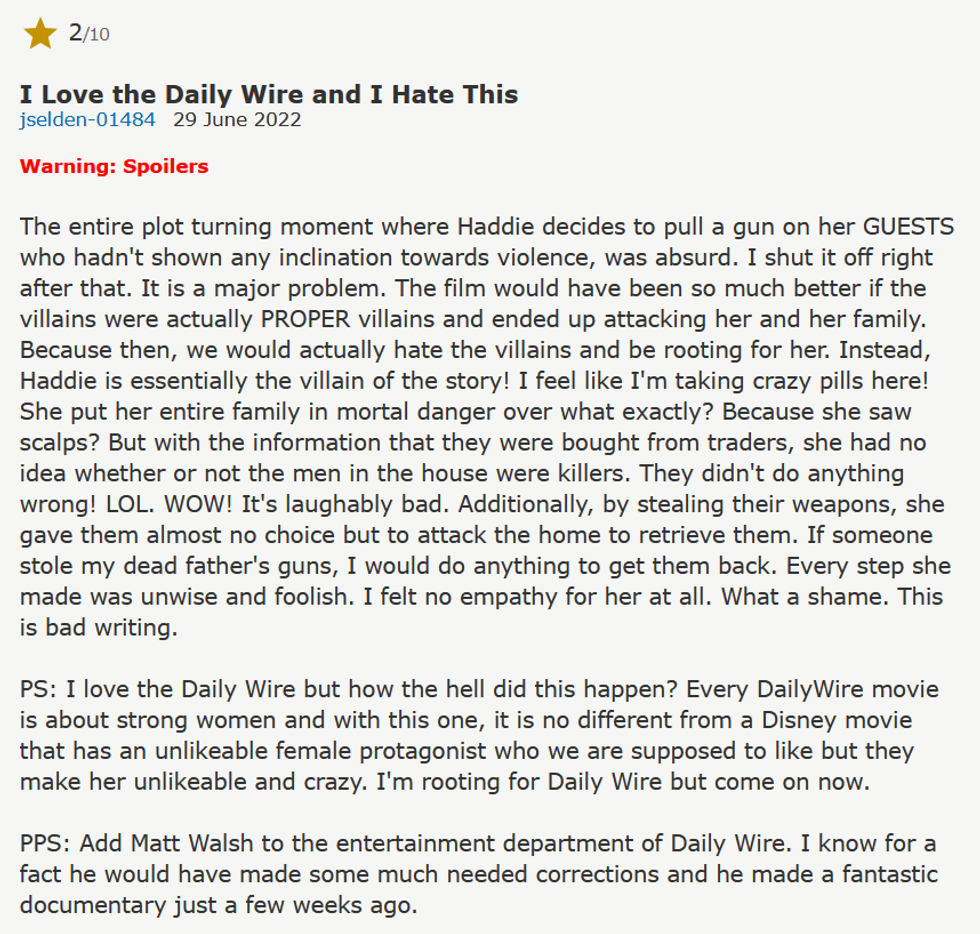 jselden-01484/IMDb
Another conservative referred to the film—did we mention it was produced by one of the most popular conservative sites in America?—as "More Woke nonsense" and complained about Carano's performance as "Johnna Wick," suggesting the film was somehow more unrealistic than the John Wick action series led by Keanu Reeves.
They also have significant gripes with the film's overall content, which includes a "disgusting" and "disturbing" scene in which a teenager watches their mother breastfeed.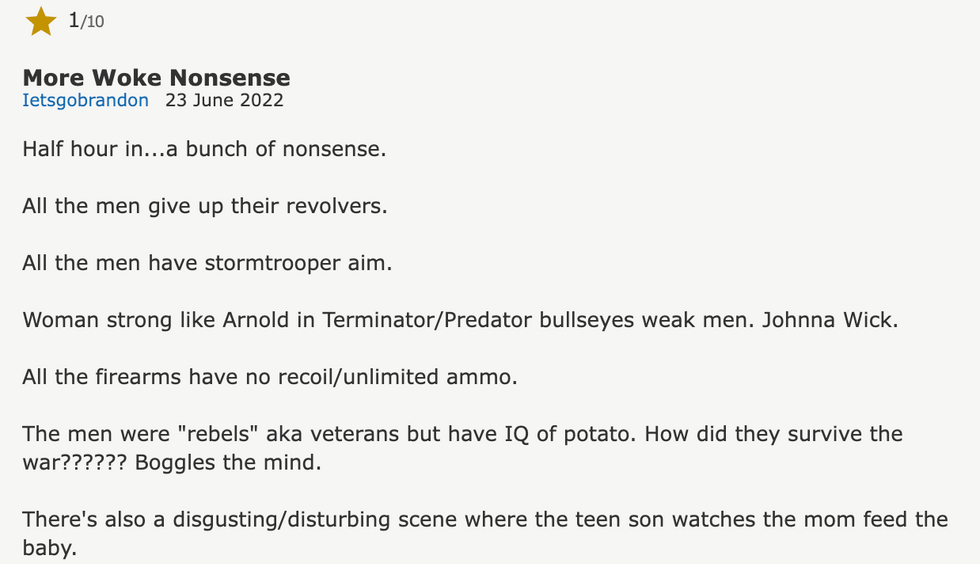 Ietsgobrandon/IMDb
Carano's film has proven to be such a failure with conservative audiences it's even been ranked poorly on a site run by conservatives who keep their eyes peeled for "wokeness" in movies.
Carano's performance earned only a 30 percent approval rating.
Carano and her film became an immediate punchline on Twitter.
Carano embraced COVID-19 conspiracies early on during the COVID-19 pandemic and angered Star Wars fans after she shared transphobic and antisemitic material on her social media feed, at one point comparing "hating someone for their political views" to the mass murder of Jews during the Holocaust."
Carano's behavior proved such a public relations nightmare Disney and Lucasfilm dropped her and their plans to give her her own Star Wars spinoff.
Since then, she has worked only with The Daily Wire and appeared as "Agent Hound," a Secret Service agent, in My Son Hunter, a film that promotes former Republican President Donald Trump's conspiracies about Hunter Biden.