Tag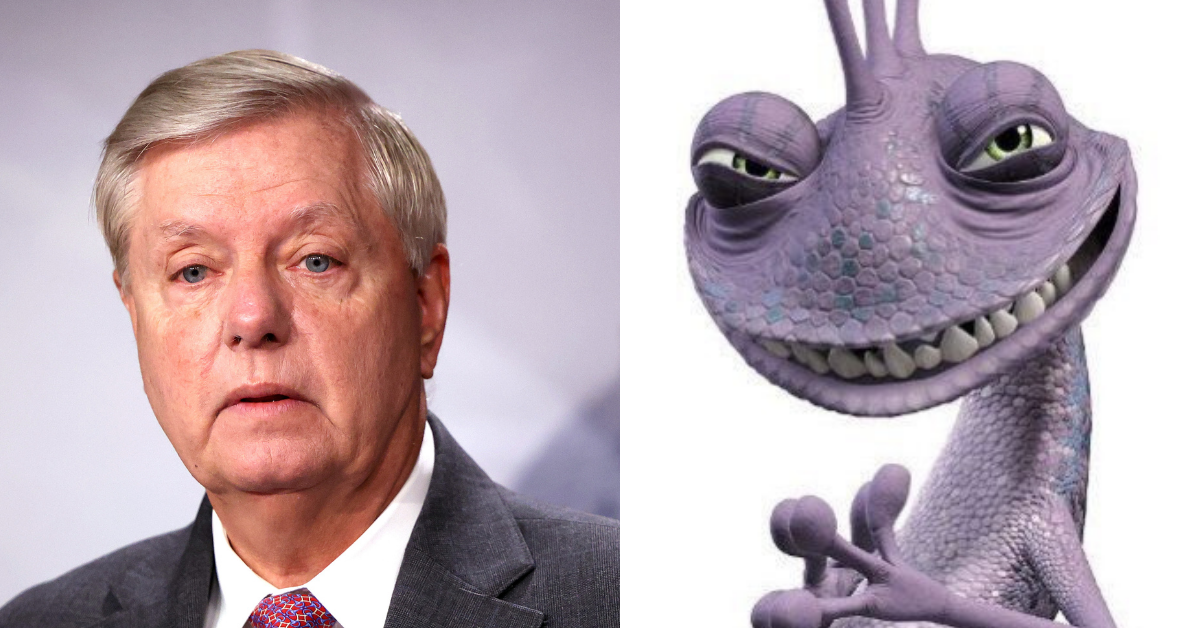 Kevin Dietsch/Getty Images; Disney
A viral Twitter thread from The Lincoln Project—a group of Republicans and former Republicans critical of the direction taken by the GOP in the Trump era—is showcasing a hilarious collection of side-by-sides pairing members of the GOP with their Disney villain doppelgängers.

Kicking off the line-up was Florida GOP Governor Ron DeSantis and his partner in crime Ursula, the octopus lady who stole Ariel's voice in The Little Mermaid.
The resemblance is uncanny.
Next up is Florida GOP Senator Rick Scott alongside Jafar, the long-faced menace that plagued Aladdin.
Twins!
The following duo is Florida GOP Senator Marco Rubio and Iago, described by Disney Fandom as "a sarcastic, loud-mouthed, and short-tempered parrot" from Aladdin.
Then Florida Republican Representative Matt Gaetz beside his extremely accurate villain counterpart, Syndrome–the pesky villain in Disney's The Incredibles who suffers from a Napolean complex.
In arguably the most hilarious comparison, the thread shows a slithering pair of villains.

South Carolina GOP Senator Lindsey Graham and his villain lookalike, Randall Boggs from Monster's Inc.
Also worth noting is the most spot-on pairings, Texas Republican Senator Ted Cruz and Hades from Hercules and GOP Senate Minority Leader Mitch McConnell and Turkey Lurkey from Chicken Little.

Hades is quite well-known beyond Disney as the God of the Underworld from Greek mythology. According to Disney Fandom, Mr. Lurkey is famous for sipping tea and discussing the things wrong with the world.
The consensus from Twitter users?

The thread is a riot.
Even Fox News pundits like Sean Hannity got the Disney villain treatment.
The thread is filled with comments saying, "spot on," "uncanny" and "perfect."
Many other Twitter users just flooded the comment section with laughing emojis.
The GOP and Disney found themselves at odds after the House of Mouse finally spoke out against the Florida GOP sponsored and DeSantis signed "Don't Say Gay" law. Since then, several members of the GOP have targeted Disney.