shacarri richardson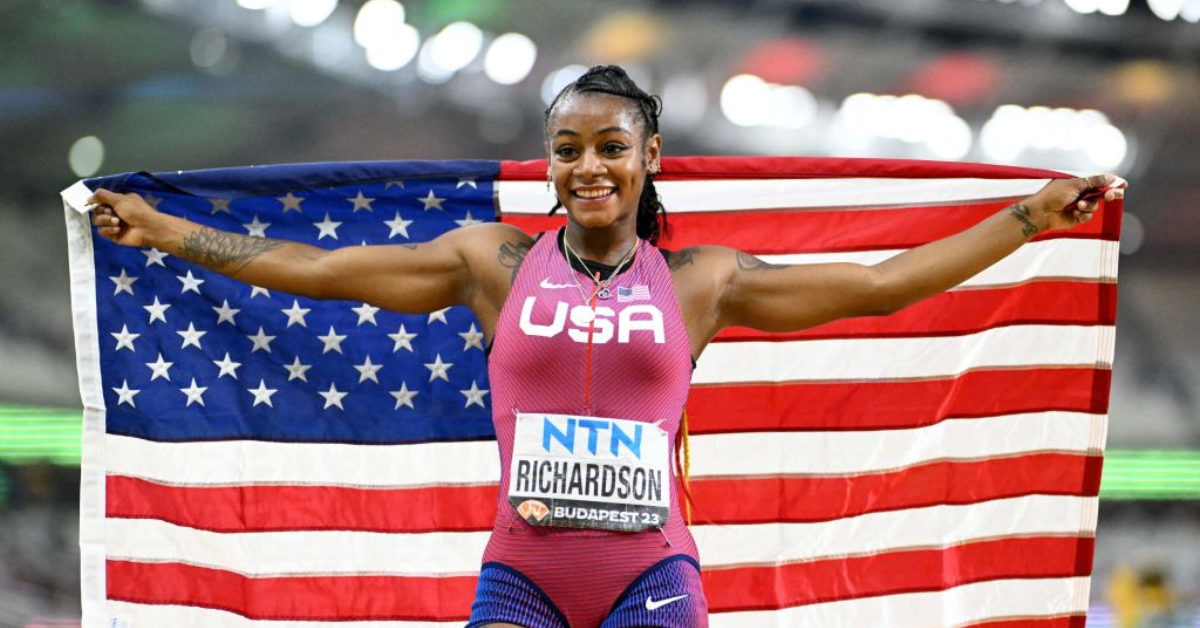 JEWEL SAMAD/AFP via Getty Images
Coming back from a rough two years following her ban from the Tokyo Olympic games after testing positive for *non-performance enhancing* marijuana, Sha'Carri Richardson proved her mantra "I'm not back. I'm better," to be true.
The 23-year-old sprinter quieted her critics by winning the gold medal in the 100 meters at the 2023 Track and Field World Championships in Budapest on Monday.
Not only did the champion have the third-slowest start out of the blocks, but she also had to compete from the undesirable and disadvantageous lane nine, where there's no way to gauge one's position during the race.
But none of that mattered as Richardson beat out second-place Shericka Jackson by .07 seconds and five-time world champion Shelly-Ann Fraser-Pryce by .12 seconds.
You can watch Richardson take gold all the way from the outside lane below.
Needless to say, people on social media were blown away by her performance, especially given the circumstances.
Richardson herself even shared after the race that her perseverance and her first-place finish helped prove, not only to the world but also to herself, that she "belonged."
"I feel like I've earned the respect for myself...not even just the world, but for Sha'Carri Richardson."
"I put that respect on me, for me."
Congratulations, Sha'Carri, and best of luck in the 200!
Keep reading...Show less