robin roberts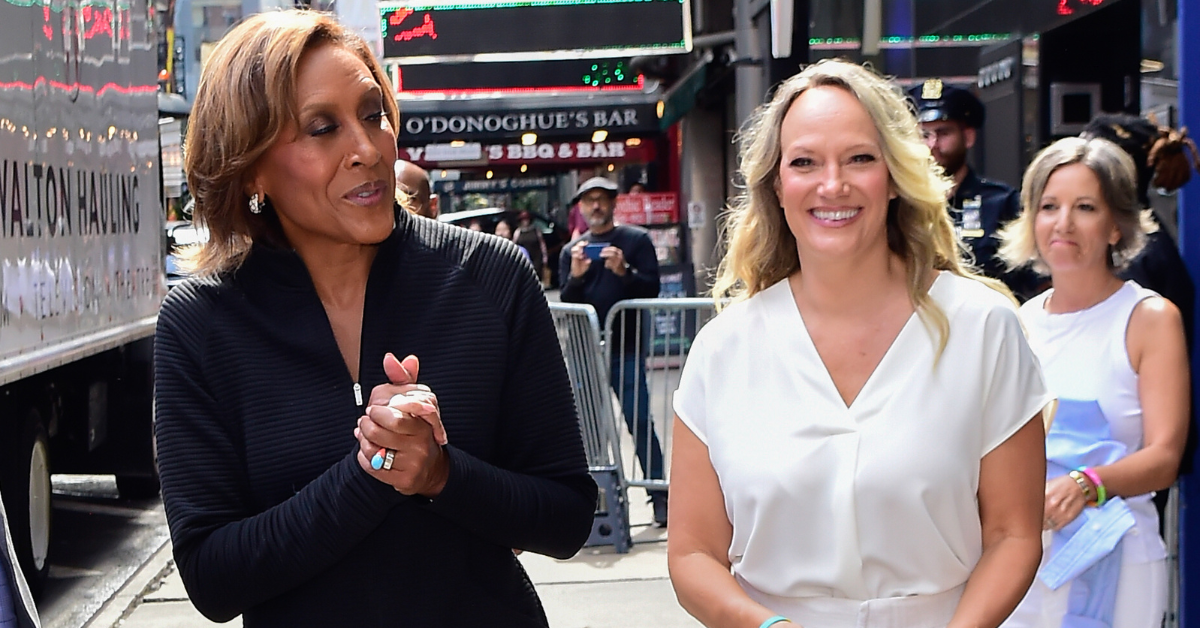 Raymond Hall/GC Images
Robin Roberts from 'Good Morning America' finally tied the knot with her long-time partner, Amber Laign. The two remained on message, having their dog, Lil Man Lukas, announce the nuptials on his own Instagram page, wearing a dapper bowtie.
"My mommies are MARRIED!!!! Married?……yes….married!!!"
The couple also released a picture of themselves in their wedding best. They have been together for a long time, but it was during the pandemic that they decided to marry.

"We had talked about marriage off and on during the course of our relationship, and it didn't come through for whatever reasons. But after the lockdown, we were like, yeah, we kind of like being around each other almost 24/7."
Since they started with Lukas making the announcement, many people replied directly to the dog.

@hagansk1/Instagram
@patrick_the_papillon/Instagram
@chapman.dawgs/Instagram
@lousandcarleethedoodle/Instagram
@selleckmisselle/Instagram
Others shared congratulations on both posts.

@charchark1014/Instagram

@davidmuirabc/Instagram
@ananavarrofl/Instagram
Some very familiar names appeared in the comments, as well.

@humanrightscampaign/Instagram
@oprahdaily/Instagram
Even the couple's photographer commented.

@chrisjevansphoto/Instagram
In all, people just felt blessed to be included in their story.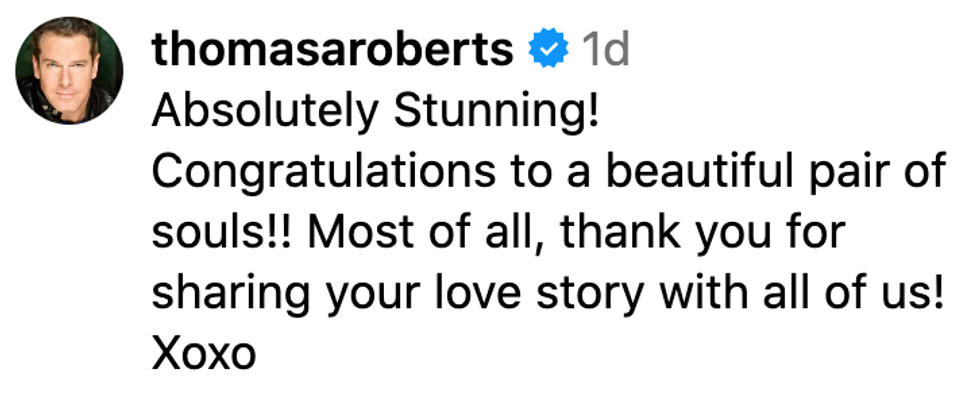 @thomasaroberts/Instagram
The couple married after nearly two decades of their relationship.
Keep reading...Show less