Tag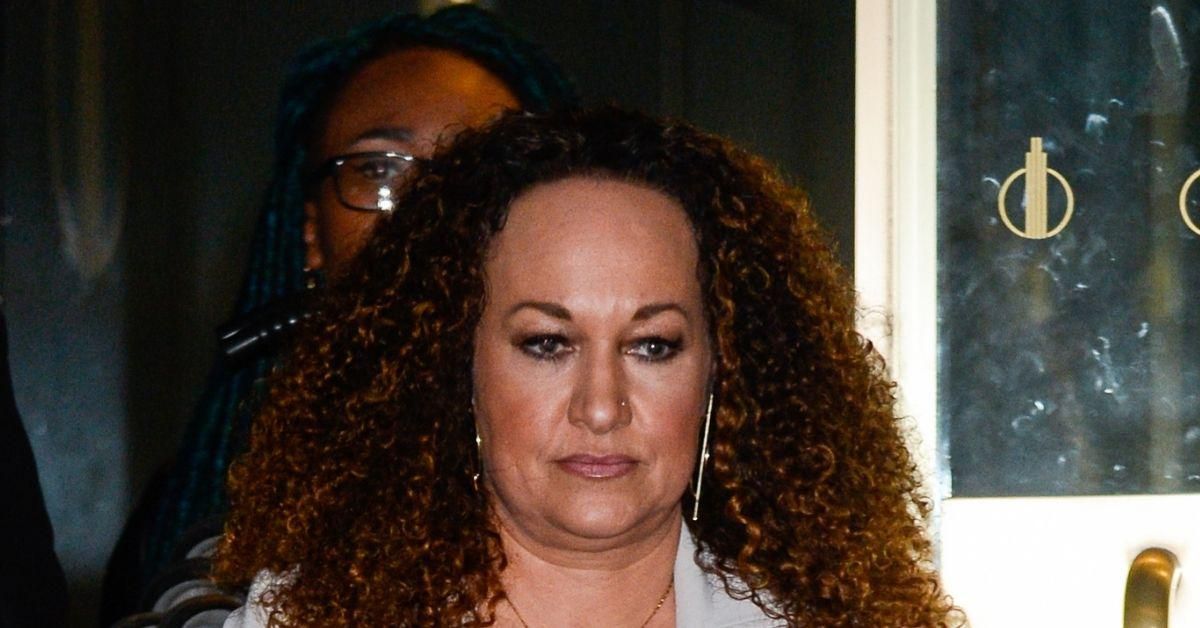 Ray Tamarra/GC Images
Well, here's a thing absolutely nobody asked for.
Notorious self-described "transracial activist" Rachel Dolezal, who stunned the world in 2015 when it was revealed she had been pretending to be Black for years, is back on the scene.
The reason she's back is to announce the upcoming launch of her OnlyFans page, where she'll share gym tips and "foot pics."
Check out her Instagram post announcing this "content" below.
Of course, this brings up myriad questions.
We can answer the question, "What on Earth does Rachel Dolezal have to share on an OnlyFans?"

It's not just "foot pics" we'll get from Dolezal. According to her Instagram post, she'll also share such riveting content as "gym/fitness/squats n other stuff," her art and conversations with her hair-dressing clients.
And you can get it all for just $3. Hurry though, because that price goes up to $7.50 after August 25th!
Either way, it's a true bargain for what Dolezal hashtagged as "more joyless pain"! She may have meant it to read "more joy, less pain," but... well, who are we kidding.
Dolezal, a former Howard University professor who rose to the position of president of the Spokane, Washington chapter of the NAACP by pretending to be Black, has continually courted controversy since being outed as White in 2015.
Today, she claims to be a "transracial" White woman who "identifies" as Black.
Many found Dolezal's post curiously timed, arriving in conjunction with the announcement that OnlyFans itself, which began as a platform for sex workers, will no longer allow sexually explicit content in order to "host an inclusive community" and secure outside investors.
Naturally, this whole thing set off a wave of roasts on Twitter.

Rachel Dolezal: I'm starting an only fans with things like foot pics! Only Fans not even 24hrs later: alright we… https://t.co/XiJtVAFnqN

— Wes Gobar (@Wes Gobar) 1629401652.0
It's no coincidence that OnlyFans is ending their sexually explicit content days after Rachel Dolezal gets an account.

— Marcella Arguello (@Marcella Arguello) 1629397270.0
Kind of incredible that OnlyFans decided to jump off a bridge less than 12 hours after Rachel Doležal opened an account

— Connor Goldsmith (@Connor Goldsmith) 1629397810.0
Rachel Dolezal: Hey y'all I'm on OnlyFans selling feet pics. OnlyFans: https://t.co/XiWA8yotLw

— Matt! (@Matt!) 1629400998.0
Is it a coincidence that onlyfans shuts down a day after Rachel Dolezal joins?

— Fiona Applebum says #BlockShaunKing 🍎 (@Fiona Applebum says #BlockShaunKing 🍎) 1629409808.0
Thinking about Rachel Dolezal's OF this morning… 🤔 https://t.co/g1aZChXiJN

— Primo Danger (@Primo Danger) 1629382207.0
Rachel Dolezal just made an only fans just in case anyone was wondering what that white woman was doing lmao https://t.co/ijEQRtWRDP

— ✨Smooth Jazz ✨ (@✨Smooth Jazz ✨) 1629328687.0
Broke: OnlyFans banning porn is Bella Thorne's fault Woke: OnlyFans banning porn is Rachel Dolezal's fault https://t.co/ECWaAzhNhP

— Jaden 𓆗 (@Jaden 𓆗) 1629405872.0
rachel dolezal gets an onlyfans and the next day it completely collapses https://t.co/mMGmx6NwMf

— terri vibeo (@terri vibeo) 1629400986.0
Dolezal's weird squats-and-feet extravaganza launches September 1, if that's your thing.