Tag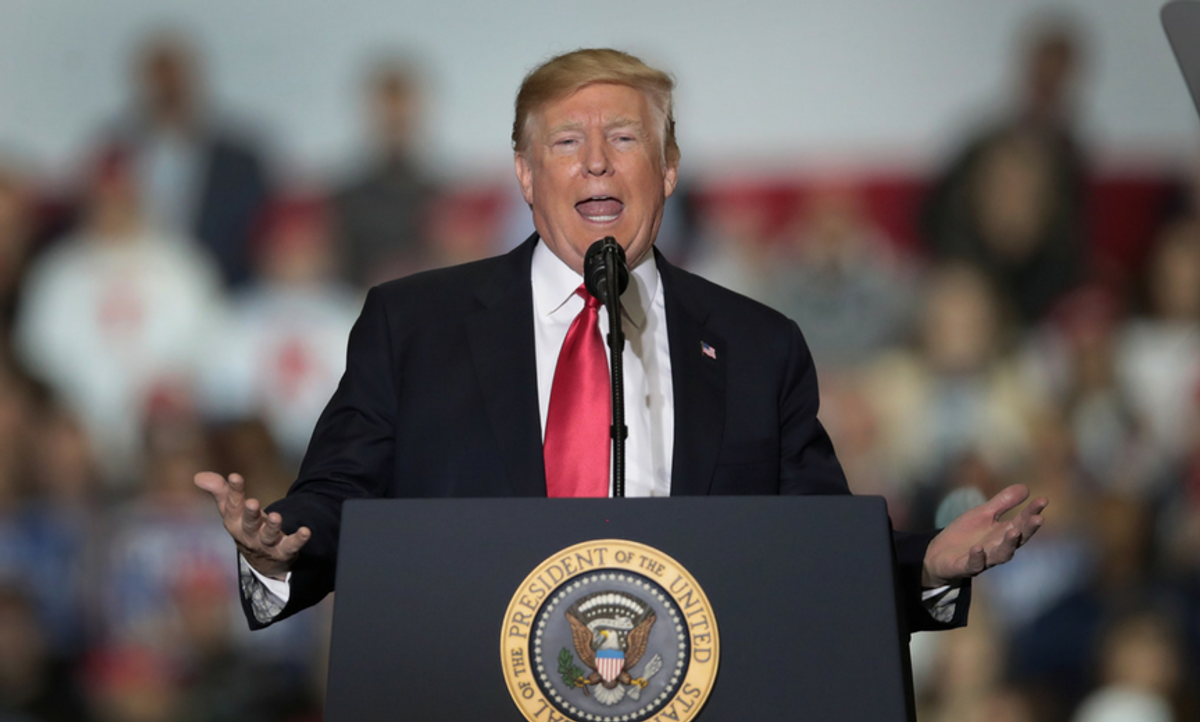 Getty Images
A federal judge in Virginia accused Special Counsel Robert Mueller of using Paul Manafort as a means to take down President Donald Trump. Manafort and his team of lawyers filed to have the 18-count indictment dismissed, claiming that Mueller has gone beyond his purview as special counsel.
"You don't really care about Mr. Manafort," U.S. District Judge T.S. Ellis III told Mueller's team. "You really care about what information Mr. Manafort can give you to lead you to Mr. Trump and an impeachment, or whatever."

Ellis opined that Mueller's case against Manafort falls outside the scope of the investigation into collusion with Russia during the 2016 campaign.
"We said this was what [the] investigation was about, but we are not bound by it and we were lying," Ellis said of Mueller.

It didn't take long for Trump to hear about what Ellis said, and to use some of his quotes from court in his speech in front of the NRA's Convention in Dallas on Friday.
You can watch below:
WATCH: Pres. Trump praises federal judge who grilled Mueller team in Paul Manafort case today.… https://t.co/aXmteGweHT

— MSNBC (@MSNBC) 1525460019.0
Trump read from Ellis's comments:
"None of that information has to do with information related to the Russian government coordination and the campaign of Donald Trump...
How does this have anything to do with the campaign?"

Trump's conclusion from Ellis's remarks:
"It's a witch hunt... let me tell you, folks, we're all fighting battles but I love fighting these battles."

Ellis was nominated by President Ronald Reagan in 1987.
Keep reading...Show less