paris jackson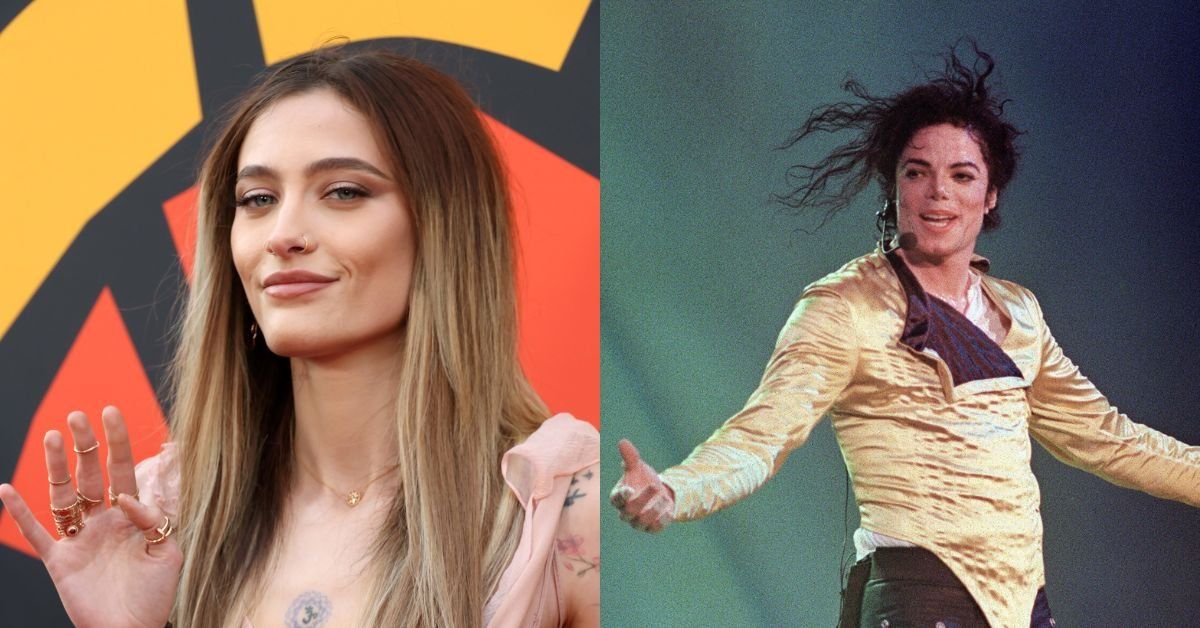 Monica Schipper/Getty Images, FRANCIS Sylvain/AFP via Getty Images
Paris Jackson brilliantly responded to hateful comments after fans of the late Michael Jackson noticed she was notably absent from social media on her father's birthday.
Michael Jackson, a.k.a. the "King of Pop" was born on August 29, 1958, and this year would've marked his 65th birthday.
Paris is the second child and only daughter of Jackson and his former wife, Debbie Rowe.
The 25-year-old music scion, who is an accomplished singer and actress with TV credits including Scream and American Horror Stories, posted an Instagram reel in response to her father's diehard fans accusing her of ignoring his birthday.

She wrote in the caption:

"Please don't use a man you have never met as an excuse to abuse, manipulate, and harass his daughter (who you also have never met)."
"I just got off stage and I'm very sweaty," said the singer, whose debut album Wilted was released in November 2020.
She continued:
"So today's my dad's birthday and back when he was alive he used to hate anybody acknowledging his birthday, wishing him a happy birthday, celebrating it, nothing like that."
"He actually didn't want us to even know when his birthday was because he didn't want us to throw a party or anything like that."
"That being said, social media is apparently how people express their love and affection these days."
"And if you don't wish someone a happy birthday via social media, it apparently means that you don't love them, you don't care about them."
Paris shared horrific examples from the backlash of her online inactivity on the special date.

"There have been times where I don't post anything for my dad's birthday and people lose their f*cking minds".
"They tell me to kill myself and they're basically measuring my love for my own father based off of what I post on Instagram."
"So, I made you guys a little video and I hope you enjoy it."
She stitched together a separate clip in which she was seen onstage at one of her shows acknowledging her father's birthday in front of fans.
The live footage proved she hadn't forgotten about her dad and showed that she was completely cognizant of and grateful for the privileges she's had as a performer thanks to his legacy.

In the stitched clip, Paris told the gathered crowd:

"It's also my dad's birthday and he would have been 65 years old today."
"He put 50 years of blood, sweat, and tears and love and passion into doing what he did so that I could stand up here on stage in front of you and scream into a microphone."
"So I owe everything to him."
The clip then cut back to Paris, and she encouraged true MJ fans to honor him by donating to charities he cared about like environmental causes and animal rights activism.
"These were things that he loved and were very, very interested in," she said, adding:
"I can't speak for him...I'm a different person, but I'm sure he would've loved that."
She ended the clip with:

"And so, if you wanna pay homage and honor him on his birthday, that would be my suggestion."
Her post was met with an outpouring of support and love.
@parisjackson/Instagram

@parisjackson/Instagram

@parisjackson/Instagram

@parisjackson/Instagram
@parisjackson/Instagram

@parisjackson/Instagram

@parisjackson/Instagram

@parisjackson/Instagram
@parisjackson/Instagram
@parisjackson/Instagram
Michael Jackson is one of the 20th century's biggest pop culture figures, with over a four-decades-long career that yielded chart-topping albums, and 13 number-one singles, including "Thriller," "Billie Jean," and "Beat It."

He was also the most rewarded pop music artist, with accolades including 39 Guinness World Records, 13 Grammy Awards—as well as the Grammy Legend Award and the Grammy Lifetime Achievement Award—and 26 American Music Awards, including the Artist of the Century and Artist of the 1980s.

In addition to being an iconic performing artist, he was also known for being a prolific philanthropist and humanitarian who not only donated to various causes but also established the Heal the World Foundation and helped arrange benefit concert performances for groups that assist underprivileged children.
On June 25, 2009, Jackson died from cardiac arrest due to propofol and benzodiazepine overdose.
He was 50 years old and was less than three weeks from starting his sold-out concert residency in London.

Keep reading...Show less