Tag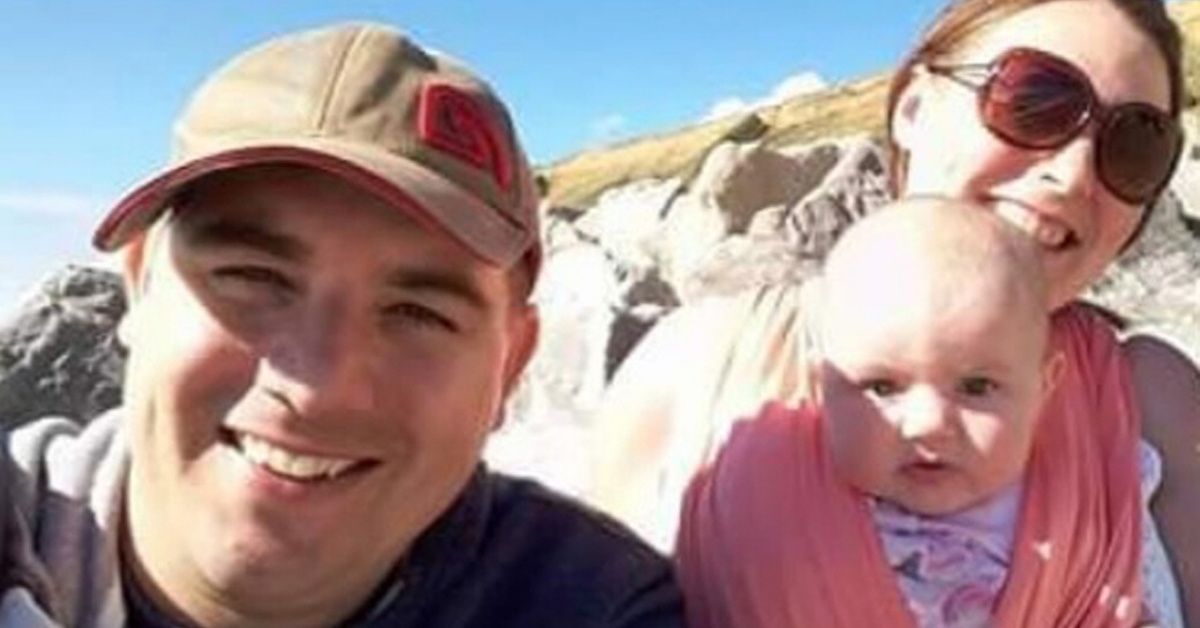 Rachael Wanklyn (Collect/ PA Real Life)
Consumed by irrational fear that her miracle baby – born after years of infertility – would die, a mom became obsessed with kissing her goodnight to ensure she knew she was loved before her passing.
When special needs teaching assistant Rachael Wanklyn, 37, of Tamworth, Staffordshire, England, discovered she and her husband, Daniel, 42, a leisure center aquatics manager, were expecting, she was dumbfounded.
Diagnosed with unexplained infertility in 2010, Rachael had adopted a son with Daniel in the summer of 2014 and they were looking to adopt again, only for baby Clara to arrive on 9 May 2016, weighing 7lbs 12oz – and "perfect in every way."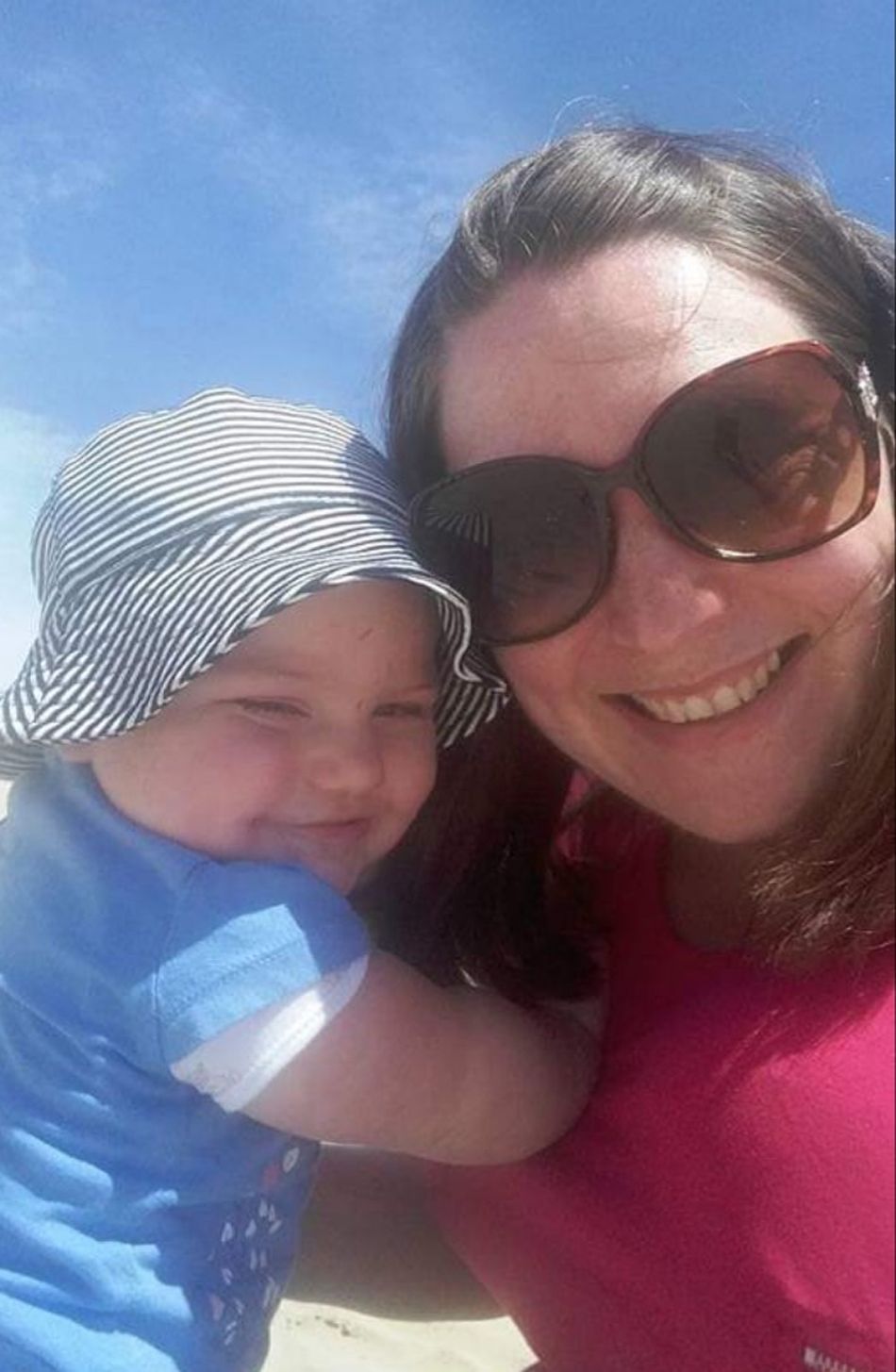 Rachael and Clara (Collect/ PA Real Life)
But, after six years of trying unsuccessfully for a baby before the pregnancy, once she was born Rachael became consumed by fear of losing her, explaining:
"I convinced myself Clara would die during the night."
"As a result, every night I had to make sure that kissing her head was the last thing I did, so she knew that she was loved."
"If I fiddled with my bed pillows, or went to the toilet, or even if Daniel kissed me goodnight, I'd have to get up and give Clara a kiss again to make sure it was the last thing I did."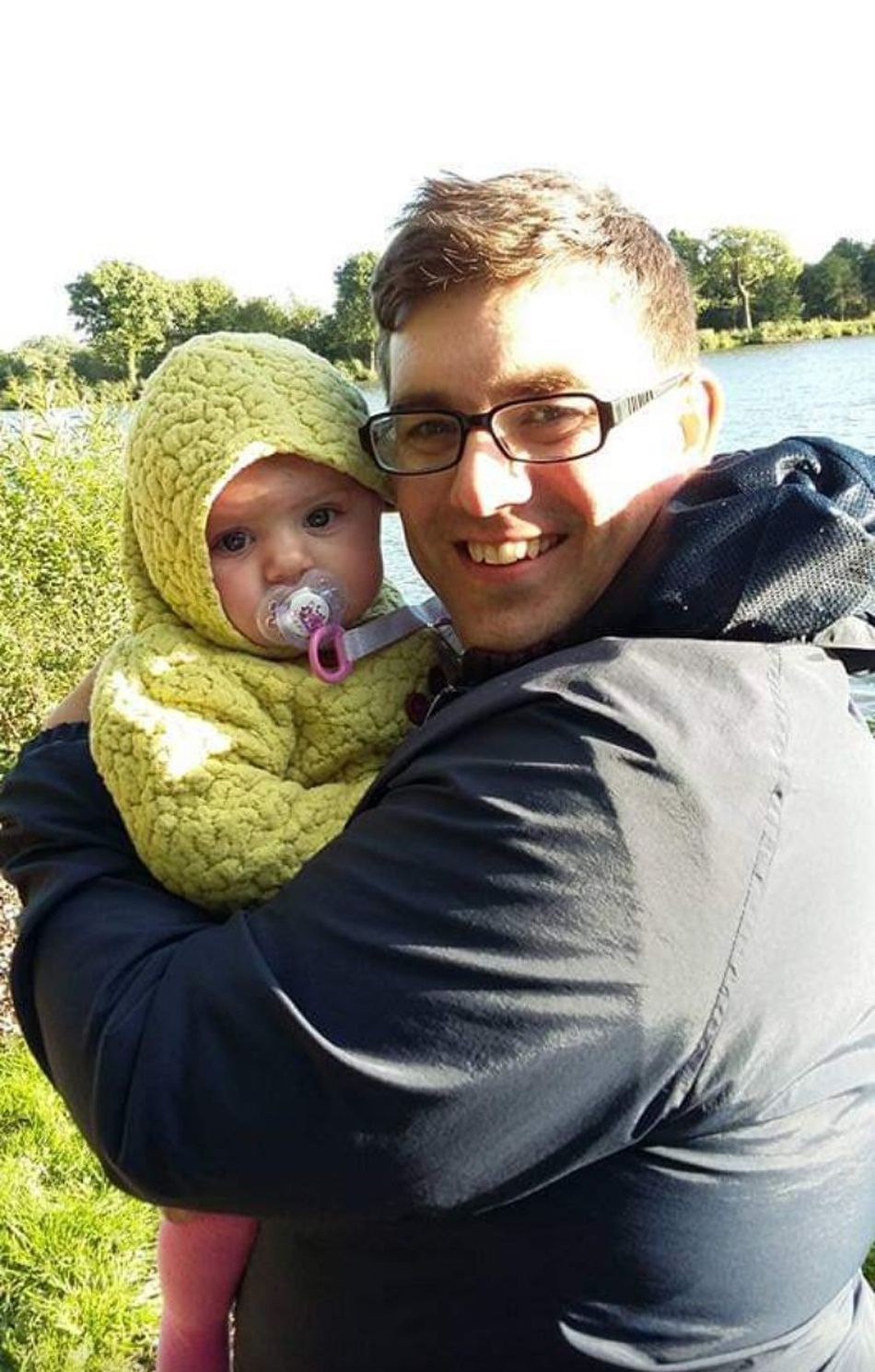 Daniel and Clara (Collect/ PA Real Life)
Other obsessional behaviors then developed in tandem, with Rachael constantly checking that the front door and windows were locked.
"I was so worried that someone would get into the house and take Clara away that I'd repeatedly check the windows and doors," she explained. "We'd get halfway down the road somewhere and I'd think, 'No, I need to go back and check the front door again.'"
"It wasn't about the number of times I checked it, I just needed to make sure I checked until my hand hurt from pushing down on the doorknob so much. It was weird, but it made sense in my head."
Realizing her thoughts weren't right, when Clara was three months old Rachael sought medical help and was diagnosed with perinatal obsessive compulsive disorder (OCD) – where someone has intrusive, unwanted thoughts or obsessions about their infant.
Months of counseling followed and Rachael's obsession with kissing her daughter thankfully subsided, so that now she can kiss her goodnight without having to repeat it, and no longer fears she will die.
She said:
"I still kiss my daughter goodnight – but in my head the kiss no longer means the difference between her living or dying, it's simply to say night night."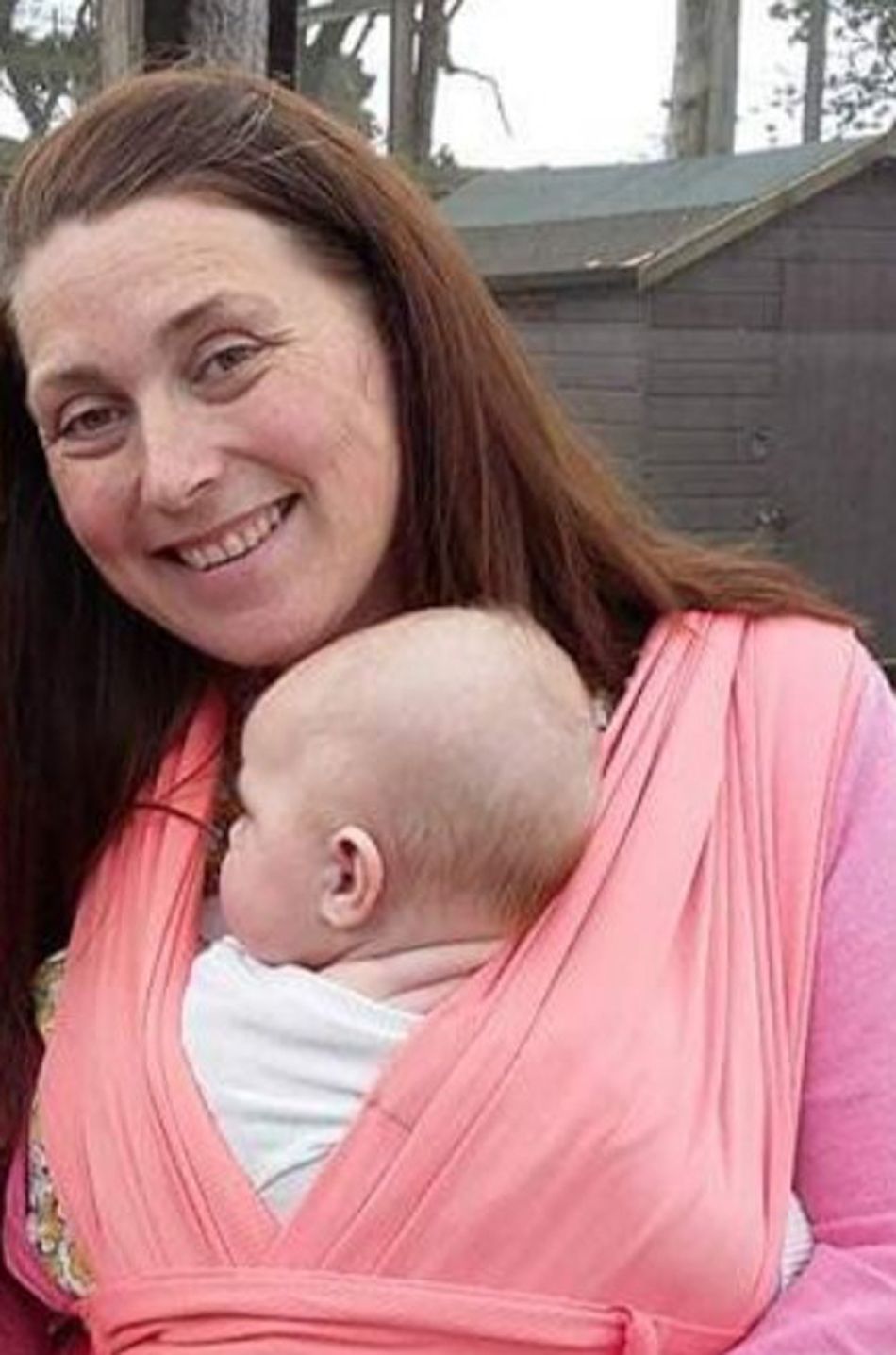 Rachael and Clara (Collect/ PA Real Life)
Through her experience, Rachael, who prefers not to name her adopted son, has become an advocate for the PANDAS Foundation, a leading UK charity supporting people suffering with perinatal mental illness and their families, and is speaking out to encourage other new parents to share their thoughts.
Insisting that the "best form of medication is a simple conversation," she said:
"Speaking to the team at PANDAS helped me to realize I wasn't on my own."
"They were there to help me through the low point and, rather than make me feel like I was talking rubbish, they made me feel understood."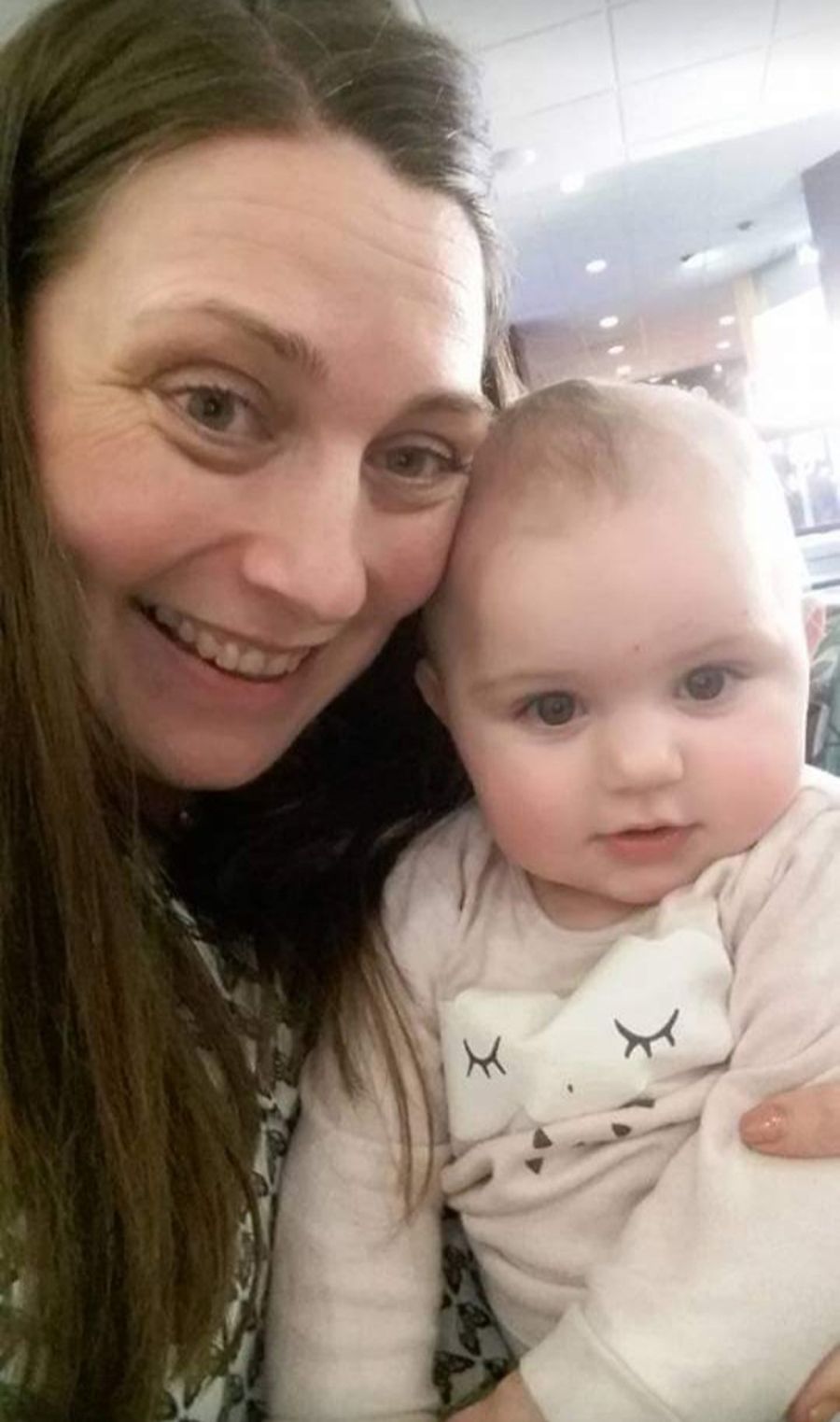 Rachael and Clara (Collect/ PA Real Life)
She continued:
"That was huge deal for me and made me see how important it is to talk about your thoughts or feelings – and not to be ashamed of them. Talking is by far the best medication."
"PANDAS also have a social media support network, so seeing other parents experiencing similar symptoms helped me and made me feel a lot less alone."
Uncannily, even before she started trying for a baby, Rachael feared she would not be able to conceive naturally.
She explained:
"I've always wanted to be a mum. Even as a little girl, I'd put cushions up my jumper and pretend I was pregnant – but I've always had the gut feeling that I would have fertility problems."
Then, after eight months of trying for a baby with Daniel, who she married in Spring 2008, Rachael showed no signs of falling pregnant, so in 2010 the couple went for fertility tests at the Good Hope Hospital in Sutton Coldfield, West Midlands.
"Daniel's tests came back completely fine, but the doctors found that I wasn't producing any eggs," she said. "There was no reason for it – it was just 'unexplained infertility.'"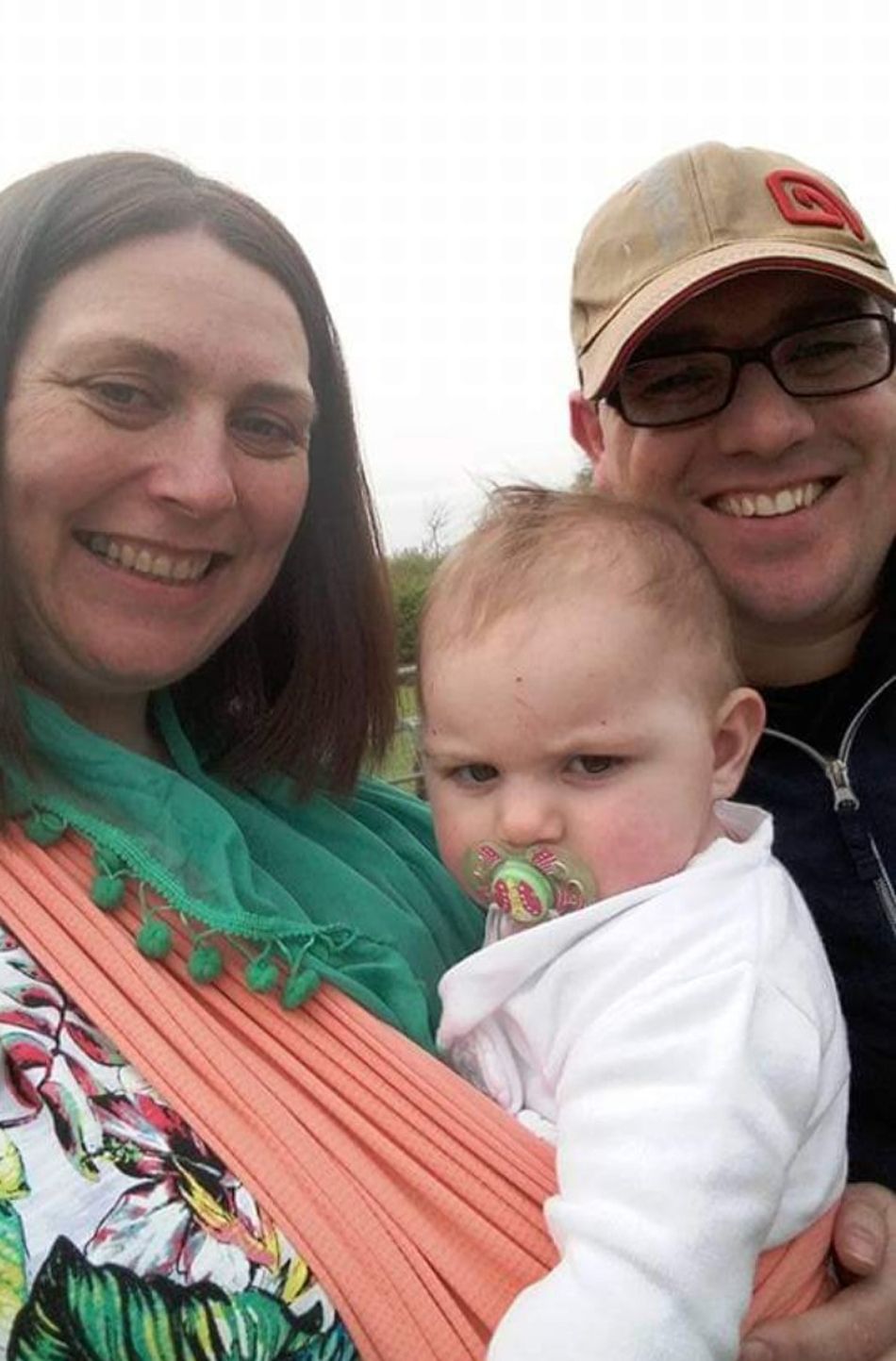 Rachael, Daniel and Clara (Collect/ PA Real Life)
She added:
"I was devastated, I can't describe how hideous it felt. But then, in a way, I'd always had a feeling I'd have issues."
Doctors then told Rachael she could be prescribed Clomid, a tablet that can help to induce ovulation – but that first she had to lose weight.
"I weighed 17 stone (238 lbs) at the time and needed to weigh around 12 (168 lbs) to qualify," she said. "As soon as they told me I needed to lose weight it was like I had a one-track mind to do it."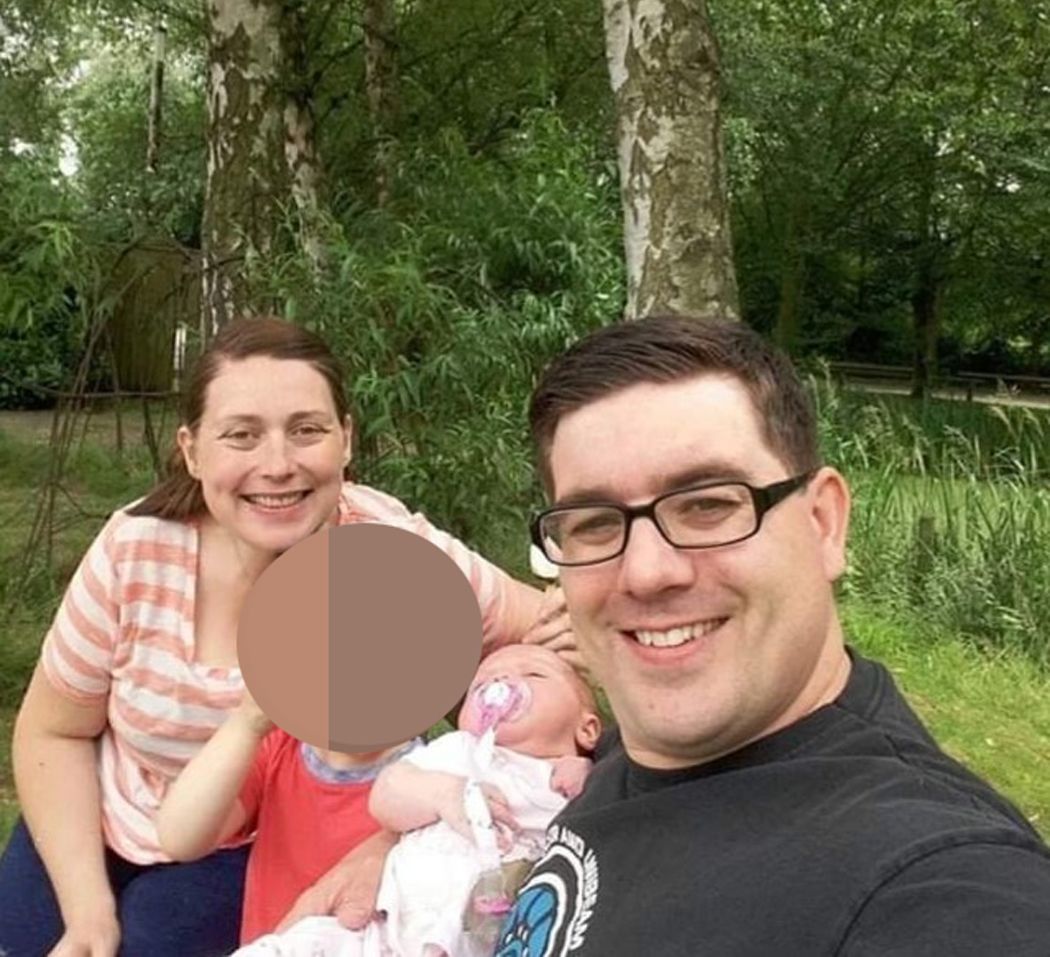 Rachael and her family (Collect/ PA Real Life)
After successfully shedding five stone, in October 2011 Rachael was referred to a fertility clinic so she could start her treatment.
"We had three courses of Clomid over a period of three months," she recalled.
But, sadly, all three attempts failed.
"It really took a toll on both of us," she said. "We'd put our lives on hold to try for this baby – so when it didn't happen, we were just devastated."
Convinced they would never conceive naturally, after taking six months to consider their options, the couple began looking at adoption.
And in June 2014 they brought home a gorgeous 20-month-old baby boy.
"It was amazing to have this beautiful little boy we could finally call our own," she said.
Overwhelmed with joy at finally having a child, the couple could not have been happier – then, in the summer of 2015, they were stopped in their tracks when Rachael fell pregnant.
"We'd given up all hope of ever having a baby naturally, so we didn't even think about using protection," said Rachael. "We'd even started speaking about adopting a second child."
And when Rachael missed a period, she assumed she was having an early menopause.
But, feeling hungover when she had not drunk alcohol, she decided to take a pregnancy test and was flabbergasted when those all-important blue lines appeared.
"I didn't let myself get excited, I was shocked. I just remember thinking, 'This cannot be real,'" she said.
Even after a scan confirmed the good news, Rachael still could not accept it was really happening.
"I just kept thinking something would go wrong, and I never allowed myself to believe I could actually have this baby," she said.
At 38 weeks, with her blood pressure higher than usual, doctors decided the safest course of action was to induce Rachael.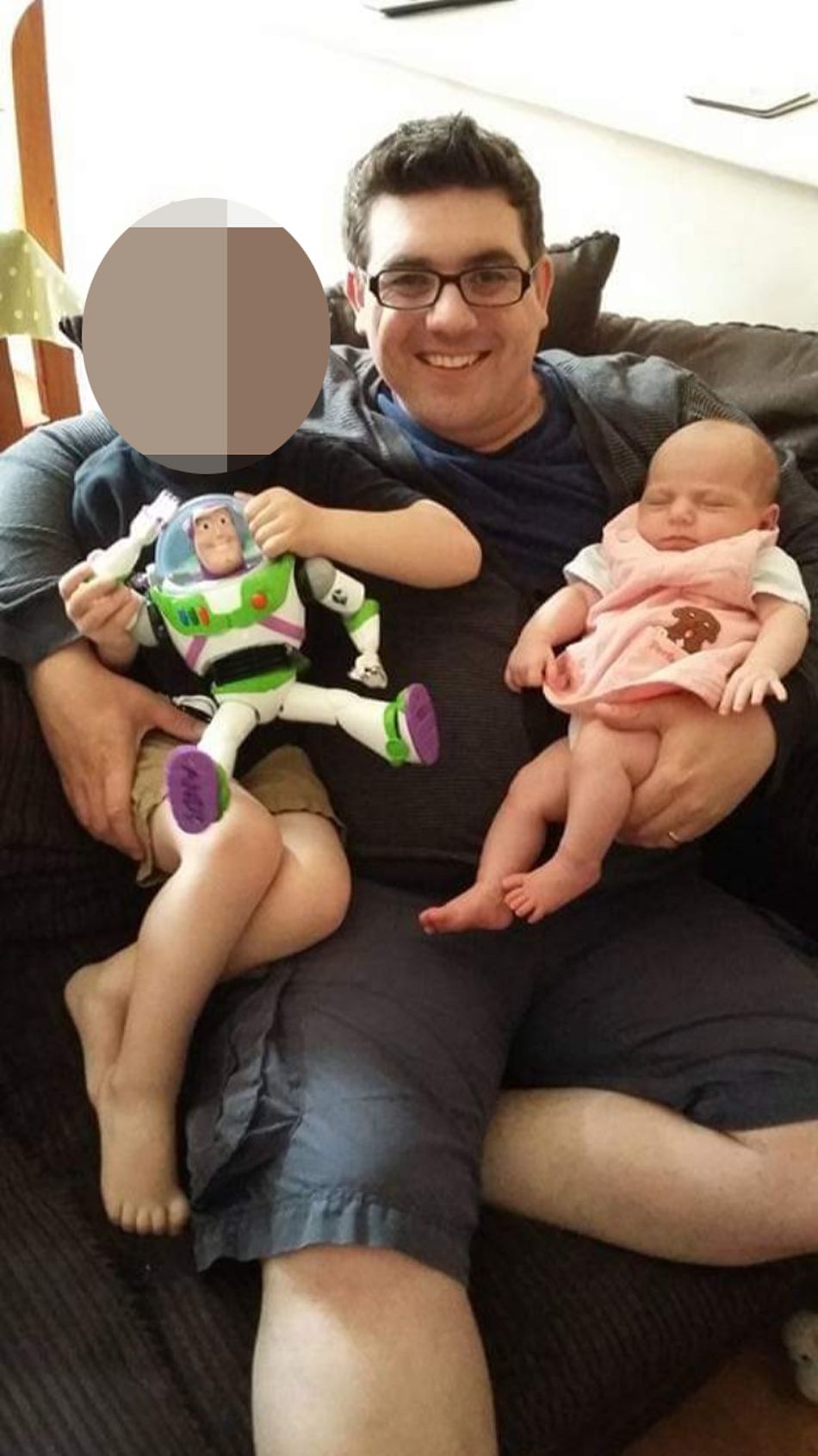 Daniel with the couple's two children (Collect/ PA Real Life)
And two days later – happy and healthy – little Clara, arrived.
"Holding Clara for the first time was amazing, she just nuzzled in and fed, and I finally felt as though our family was complete," Rachael said.
But just hours later, her happiness was replaced with intense fear when, exhausted from not sleeping for 36 hours, she started dosing off while holding her baby and was woken up by a worried midwife.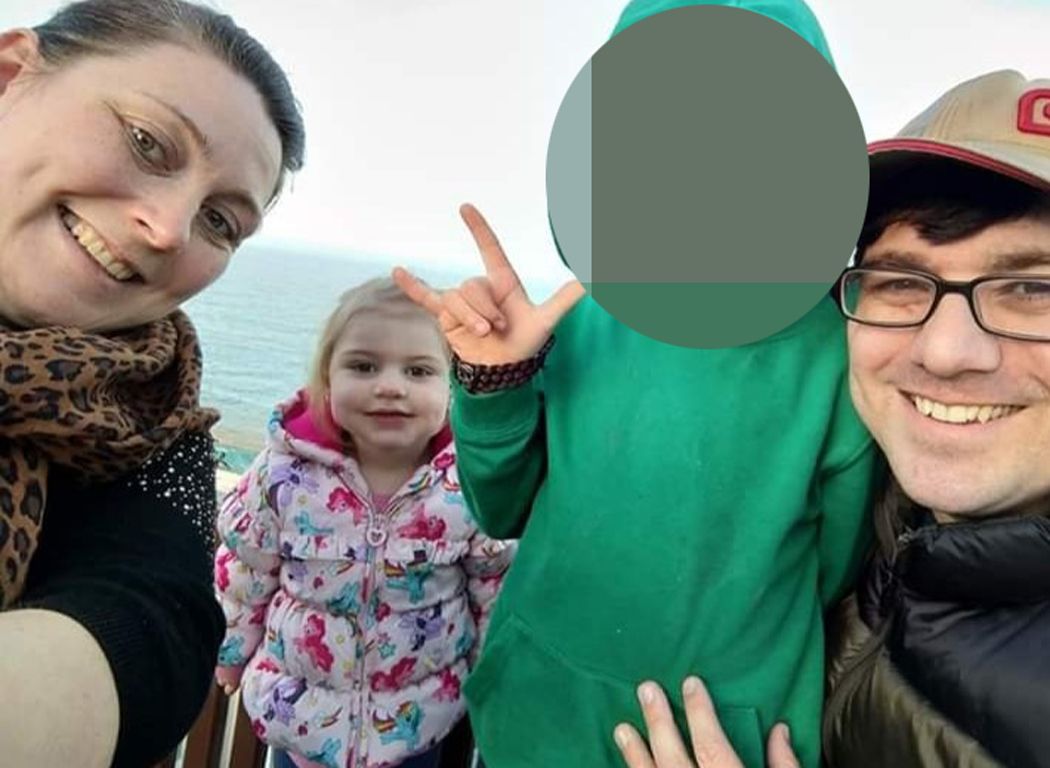 Rachael and her family (Collect/ PA Real Life)
"The midwife woke me up and told me how dangerous it could've been for Clara," she said. "I couldn't believe I might've put my little girl in peril."
Her experience triggered intense paranoia.
She recalled:
"I remember a midwife took Clara to be weighed and while she was gone, I started thinking, 'What if she's just taken my baby? I should've asked to see some ID.'"
Keeping her thoughts to herself, when she took Clara home, Rachael could not shake off the fear that something bad might happen to her.
"At first, I put it down to being exhausted and overtired," she said.
But one night, when Clara Rachael had a peculiar thought, she explained:
"I thought to myself, if something bad does happen tonight, I'll make sure the last thing I do is give her a kiss on the head, so if she does pass away, then at least she'll know she was loved."
After that, she felt compelled every night to make sure that kissing Clara was the last thing she did – at the same time becoming paranoid about security.
She said:
"I was so worried someone would get in and take my baby away."
Luckily, Rachael realized her behavior was off kilter and saw a doctor, who prescribed her anti-depressants and referred her to a counselor, who helped her to break the habitual need to kiss Clara's head at the very end of every night.
"I took baby steps – starting off with me getting into bed for one minute before I kissed Clara," she said. "When I did one minute for a few weeks, I tried five minutes and so on. As well as waiting longer to kiss Clara I tried things like kissing my fingers and then touching her head with them."
"The counselor tried to make me see that kissing Clara didn't rule whether she lived or died."
Eventually building the time she waited without kissing her baby to 20 minutes, when she was nine months Rachael managed to have her first night out at a local moms' meet-up.
She recalled:
"I didn't want to go. It was the first night I'd ever been out without Clara and I just didn't want to leave her."
"But, thankfully, I made myself go and when I came back Clara was sound asleep in her cot. I think that was my turning point – seeing she was still okay without me there to kiss her."
And in summer 2017 Rachael went for her first entire night without kissing her baby.
"I remember jumping out of bed in the morning and breathing a huge sigh of relief like, 'Oh my god, she's okay,'" she said.
Eventually, she could give Clara a normal kiss goodnight without it being accompanied by awful thoughts.
"It became just a loving kiss, nothing sinister, just a kiss," she said.
Now with her fear fully under control, Rachael – who still suffers with OCD tenancies and admits she likes to make lots of lists – credits talking and the help of her friends and family for her recovery.
"I don't know what I'd have done without the support of my friends and family," she said. "But most of all, talking about my thoughts helped me to overcome them."
"Now I've got the best family I could ever wish for. Clara and our son are besotted with each other. They love each other so much and Daniel and I love being their parents – it's all we could've dreamed for."
To find out more about PANDAS click here.