Tag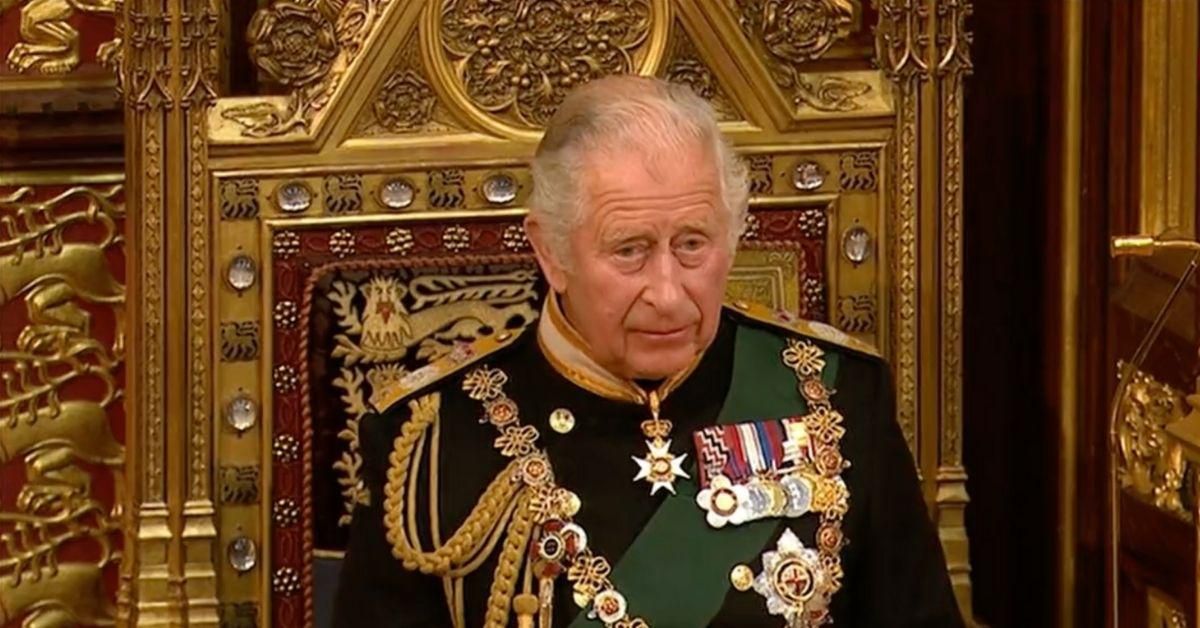 @BloombergUK/Twitter
Say you're a leader charged with giving a speech about the economy and ever-rising cost of living making the people of your country's life ever more difficult.
Would you ever choose to do so while bedecked in jewels and sitting atop a golden throne?
It may seem an utterly absurd choice to us, but that's precisely what happened in the U.K. when Prince Charles filled in for his mother Queen Elizabeth II and gave an address to the country from the House of Lords.
And people on Twitter could not believe their eyes.
See a clip Prince Charles' speech below.
The speech was part of the annual tradition of the State Opening of Parliament, at which the monarch reads the government's agenda for the year.
Queen Elizabeth is reportedly suffering from "episodic mobility problems" and was unable to deliver the speech as usual, so Prince Charles filled in for her, the first time such a thing has happened.
Among the government's agenda was a list of tasks meant to help U.K. families deal with economic challenges.
As the Prince of Wales read to Parliament:
"Her Majesty's government's priority is to grow and strengthen the economy and help ease the cost of living for families."
"Her Majesty's government will level up opportunity in all parts of the country and support more people into work."
Prince Charles also read out priorities meant to address healthcare funding, COVID-19, public safety and support for the people of Ukraine amid the ongoing Russian invasion.
But all of that was missed on Twitter, eclipsed by the bizarrely off-key visuals of the speech.
Bedecked in jewel-encrusted royal and military regalia while sitting atop a golden throne—a literal, actual throne—Prince Charles' looked like a fairy tale king as he pledged to help the U.K.'s—and Ukraine's, for that matter—less fortunate.
Twitter was not having it.
Maybe this is just how the do things in the United Kingdom, but it might be time for the royal family's PR team to have a quick chat about optics before their next speech.