Tag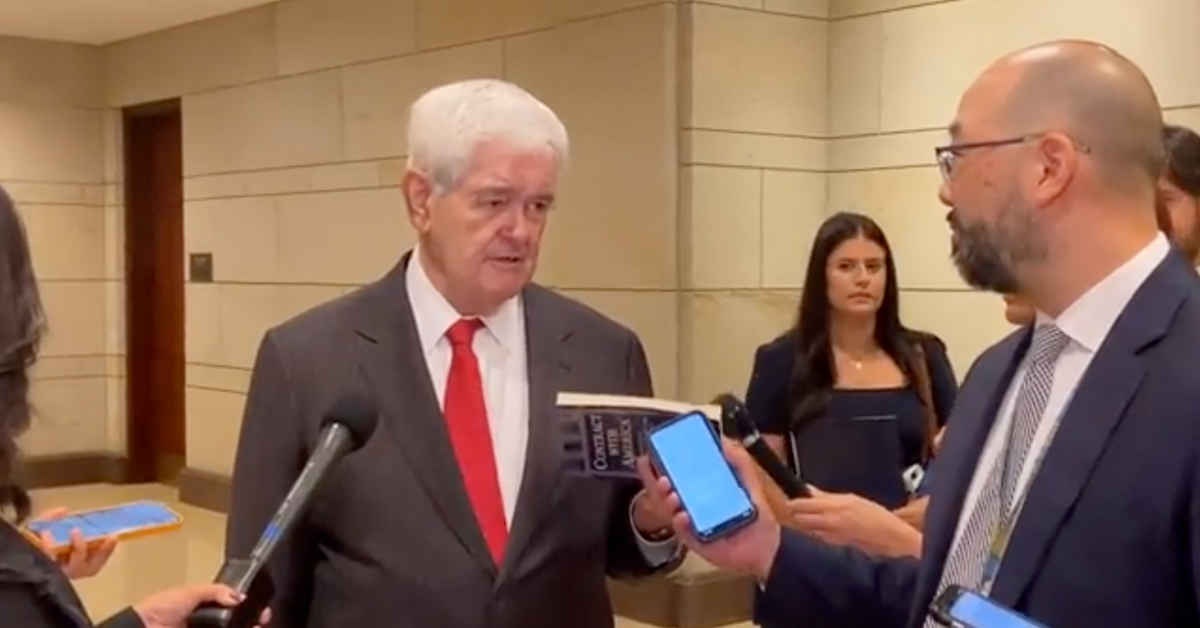 @scottwongDC/Twitter
Former Republican House Speaker Newt Gingrich—who represented Georgia until his 1999 retirement—was criticized after he insulted NBC News senior congressional correspondent Scott Wong with an ableist comment mocking people with learning disabilities.
Gingrich was asked a question about the House Select Committee tasked with investigating the January 6 insurrection.
When asked what he "thinks" about the committee—which has sought information from him because he was in contact with senior advisers to former Republican President Donald Trump during the attack—Gingrich accused Wong of having "a learning disability."
When an increduous Wong responded, "Excuse me?" Gingrich was unrepentant, only saying he did not want to talk about the committee at all.
You can watch what happened in the video below.
At the time he made the remark, Gingrich was on Capitol Hill to help Republicans push their "Commitment to America" platform to entice prospective voters in their bid to take back the House of Representatives in November's midterm elections.
He said the following:

"I think you have a learning disability."
[pointing to his own head] "The fact is, I've said three or four times, I don't talk about it."
"Try the phrase: 'I don't talk about it.'"
Gingrich has been harshly criticized after footage of his comment went viral.
Gingrich is no stranger to making controversial remarks.

Gingrich, a prominent critic of the Biden administration, was criticized over the summer after he claimed Vice President Kamala Harris cannot be President because she has a "really weird laugh."
He has also referred to Democratic President Joe Biden as "cognitively challenged" and even "anti-American" after the administration allowed American embassies around the world to fly the Pride flag in support of LGBTQ+ rights.
Oft-criticized for spreading misinformation about the COVID-19 pandemic, Gingrich has suggested that the "totally dishonest left wing news media" is actually responsible for misinformation, ignoring the role he and other conservatives have played in hampering the nationwide vaccination campaign.