Tag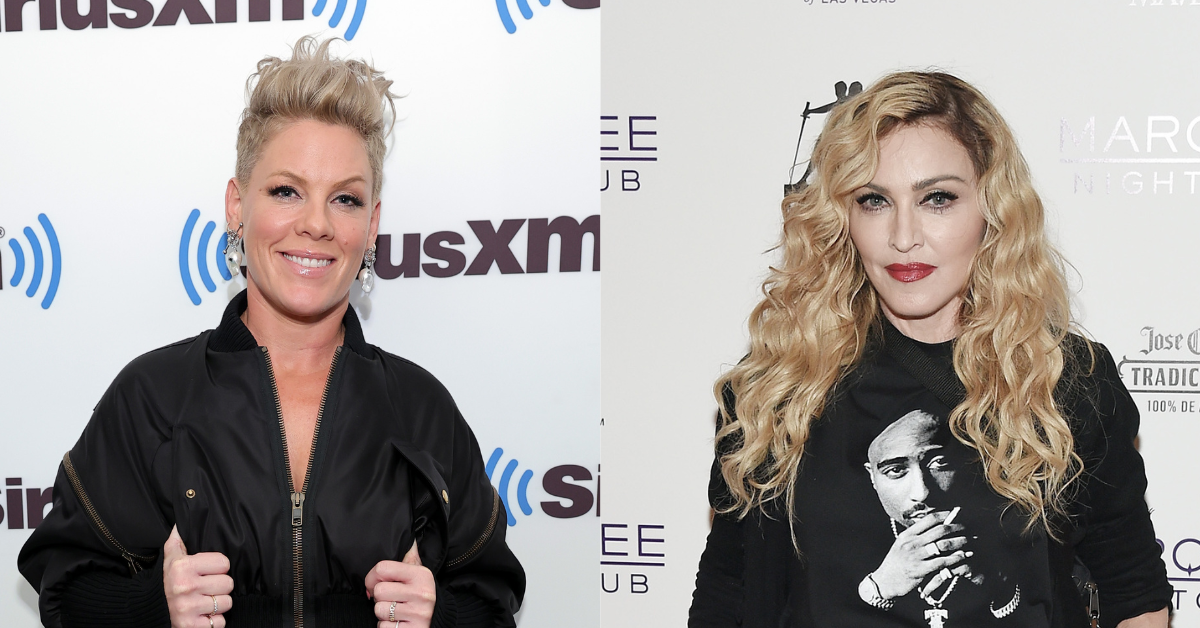 Mike Coppola/Getty Images; Ethan Miller/Getty Images
Have you ever liked someone, and not have them like you back? This apparently is P!nk's problem with Madonna, as she revealed recently in an interview with Howard Stern.
Mumbling a little bit and seeming put out, she said she thinks Madonna doesn't like her.
"It's just such a silly story. I f**King love Madonna…"
"She was such an inspiration to me, but it sort of got twisted around that I was like, fangirling and dying to meet Madonna when in actuality she invited me into her dressing room."
P!nk tried to play up the moment while the two of them were guests on Live withRegis and Kelly in 2003, leaning into a bit where she was more famous than Madonna.
It didn't go well, to say the least.
"And so I just said a joke when Regis brought me out and said, 'I heard you were just falling over yourself backstage. How does it feel?"
"I'm like, 'I thought she wanted to meet me'."
"It didn't work out. It didn't work out for us."
P!nk says there's no hard feelings and she still adores Madonna, even if she thinks the adoration is only one-sided.
The original spot from Live with Regis and Kelly is still circulating.
People commented on the interview back from 2003, pointing out how nice Madonna was to P!nk.
They were not so nice about P!nk's whole deal.
Some people couldn't believe what P!nk said.

Another person placed P!nk's comment in a harsh light.
However, P!nk has also supported Madonna in the face of the rampant misogyny Madonna faces as an older pop star.
Maybe P!nk didn't get good vibes from Madonna all those years ago.
Maybe P!nk is currently readying for a new tour and album.
Either way, both of these stars are still in the news and making music twenty years after the interview where they met.