Tag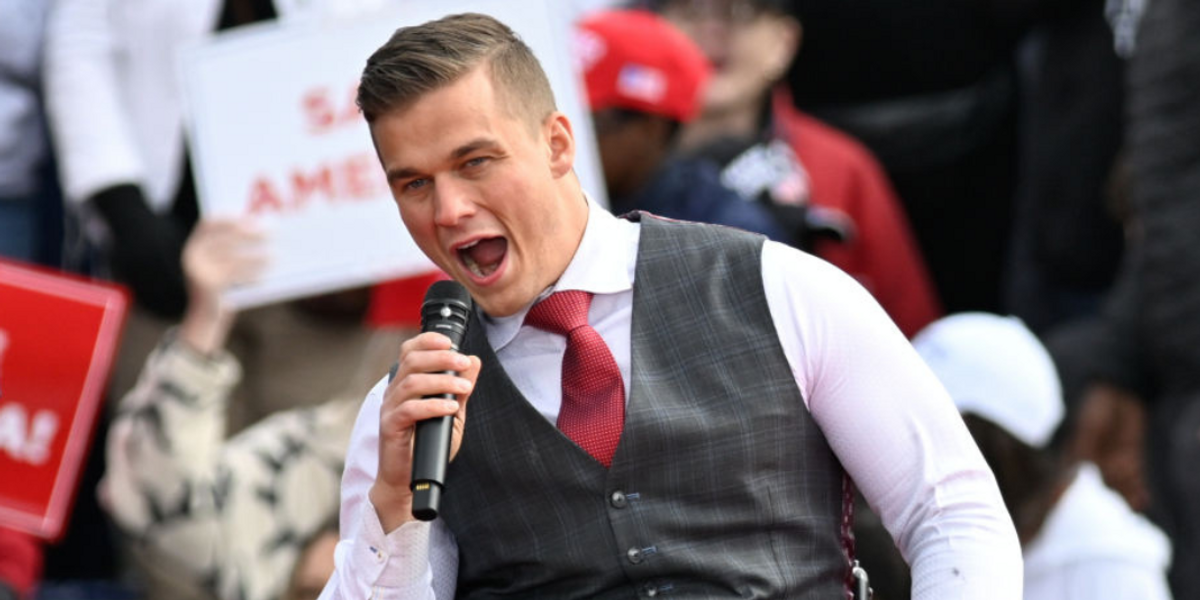 Peter Zay/Anadolu Agency via Getty Images
Former North Carolina Republican Representative Madison Cawthorn elicited horrified reactions from fans and critics alike after posting a video to his Instagram showing him eating raw meat from a freshly-killed animal.
Cawthorn, who lost his GOP primary in June, was wearing camouflage gear and face paint in the video, which he captioned:
"Normally we contract the killing of food out to the grocery store hitmen, but it's always good to remember where it all comes from and practice those essential life skills."
Cawthorn also mentioned a Texas-based nonprofit that shows people "that being disabled doesn't stop you from chasing your dreams of enjoying the great outdoors with people you love."
He said the organization does "incredible work," adding:
"I wish they had been around when I first got into a wheelchair. You feel so limited and powerless as you're going through rehab, but getting to go out into God's creation with good men and do activities you love is so healing."
You can see the video below.
WARNING: May be disturbing for some viewers.
The video quickly went viral and the verdict is in.
People are grossed out. The practice of eating from an animal during a hunt has roots in many Indigenous cultures.
However it has also been coopted by the "alpha male" movement as a sign of their manliness.
Cawthorn has been harshly criticized as a result.
Cawthorn posted his video amid continued controversy over his decision last year to bring a loaded gun through a Transportation Security Administration (TSA) checkpoint at Charlotte Douglas International Airport.
According to the Charlotte-Mecklenburg Police Department, Cawthorn committed a "weapon law violation" when TSA agents detected a loaded Staccato 9mm handgun around 9 a.m. at a checkpoint inside the airport on April 26, 2022.
The incident marked the second time Cawthorn was caught with a weapon inside an airport given he was stopped at the Asheville Regional Airport after TSA agents discovered an unloaded Glock 9mm handgun and loaded magazine in his carry-on luggage in February 2021.
Cawthorn had a trial date in Mecklenburg County on January 13, 2023, for bringing the gun to the airport in Charlotte. The trial has been delayed until May.