krispy kreme
Noam Galai/Getty Images
In Indiana, an Evangelical Christian woman with asthma filed a federal lawsuit against the CDC, Dr. Anthony Fauci, the FDA, Sephora, Krispy Kreme, AMC Theaters and other government agencies for discrimination based on mask mandates.
Jennifer Reinoehl, who filed the 380-page First Amendment freedom of speech and religion lawsuit, said God told her to sue the 16 defendants.
Reinoehl spoke with Insider about her case:
"I've been horribly discriminated against and not been allowed to enter a lot of stores."
"I've been harassed."
Reinoehl claims she suffers from severe asthma and had an attack while being asked to wear a mask in a Krispy Kreme. Her lawsuit told the story inside the donut shop.
It stated:
"Jennifer Reinoehl went to the Krispy Kreme Store where there was an extremely long drive-thru line that wrapped around the building and did not appear to be moving."
"There were only two people in line inside the store."
"Jennifer Reinoehl was forbidden entry into the store without a mask."
"She explained to the store manager that she had a medical disability and could not wear a mask but was still denied entry."
Instead of getting back into the drive-thru, Reinoehl put on her mask and went back inside the store.
Within the ten minutes she waited in line, she began having an asthma attack. The manager of the Krispy Kreme told her that the drive-thru was an "acceptable accommodation."
Similar instances happened at a Sephora and a local health clinic, where she again explained her asthma but was refused entry without a mask.
Reinoehl is suing Dr. Faucci and the CDC for conducting research on the effectiveness of masks "without consent."
Masks have continued to be an effective way of preventing the spread of the virus and have been used to prevent spread of germs for over a century. It was first seen being widely used in 1910 during the Manchurian epidemic in China.
However, Reinoehl, who has an undergraduate science degree, decided to do her own research.
She told Insider about a study from the U.S. Navy.
From 1919:
"They did research across all the bases and the United States Navy."
"In fact, they even quarantined an entire island."
"And they said the only thing you can do if a pandemic comes again is build more hospitals."
What's most interesting is her statement on why she decided to sue:
"I felt like God was directing me to file a lawsuit."
"Because I know I'm not the only person."
"There have been other people who've told me they struggle, and they've probably had some even worse experiences than me."
It's true, Krispy Kreme is offering a free donut to anyone with only one of the shots of the COVID-19 vaccine.
You might still be wondering what this has to do with freedom of speech.
Well, her lawsuit says the mask is preventing her from speaking:
"Sticking a mask of any kind over your mouth while in public mechanically abridges your freedom of speech by muffling your voice and making your words difficult to understand."
She's said this is against her religious believes, equating masks to wearing talismans and other pagan, non-medical masks.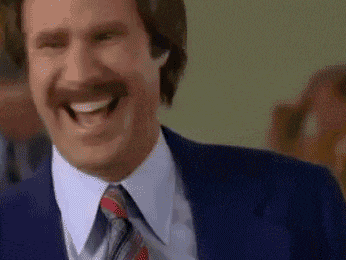 Giphy
Keep reading...Show less