kenneth copeland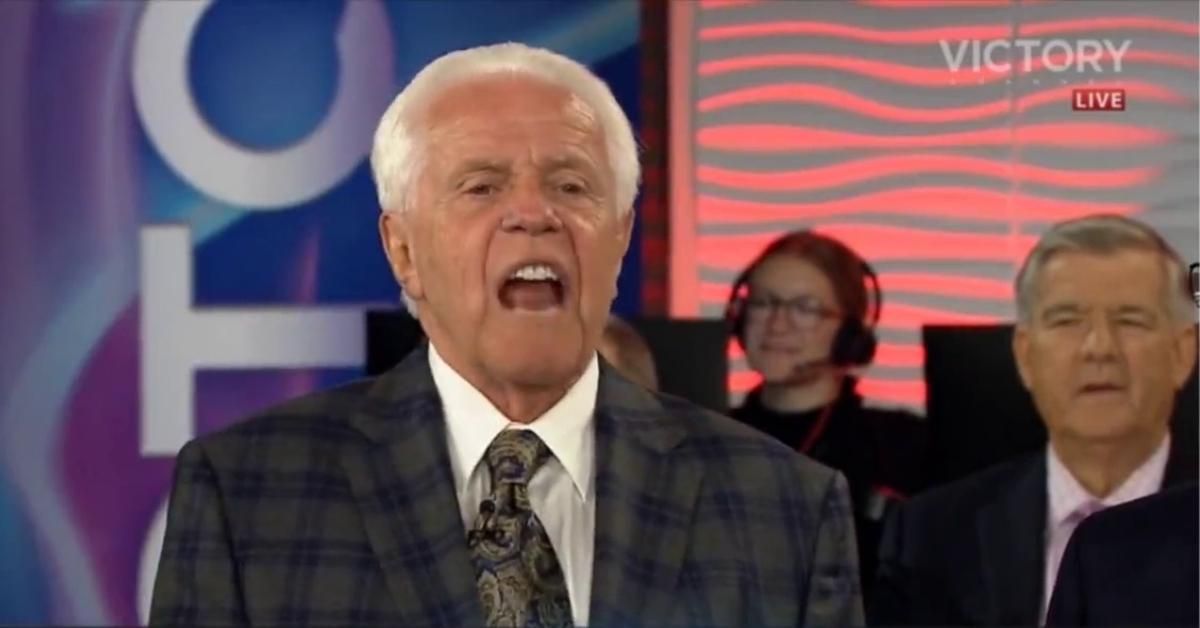 The Victory Channel
Louisiana evangelical preacher Jesse Duplantis was widely criticized for saying during a fundraiser that the reason Jesus hasn't returned is because "people are not giving the way God told them to give."
During a "Victorython" fundraiser for Kenneth Copeland's televangelist ministry, Duplantis said:
"I really believe this, if people would call this number, and put this Victory all over the world, every available voice, every available outlet - the Father would say, 'Jesus, go get'em'."
Duplantis' comment came while bragging about being a multi-millionaire.
Despite this brag, he told viewers if they handed over their own money, it would speed up the return of Christ.
He initially said:
"I honestly believe this—the reason why Jesus hasn't come is because people are not giving the way God told them to give. When you understand this, you can speed up the time."
After this, Duplantis bragged about being a multi-millionaire.
"So what is hindering all these things is because people are not doing - in the financial realm, because we're living in an economic world - what God's called them to do. You know? He's called us to do that."
"I don't have a problem with giving, I don't have a problem with receiving - it doesn't make any difference, I just made up my mind, I want Jesus to come."
Despite this sentiment, Duplantis did not donate his own millions of dollars to the fundraiser.
Duplantis has been criticized in the past for using his ministry to buy private jets and furnish an extravagant lifestyle. He and Kenneth Copeland defended their ministries by claiming commercial planes were full of demons.
This maybe wouldn't be as big of an issue, if he did more for the community. But it seems Duplantis believes money is better spent on jets and mansions than helping others.
Enough so other Christians are calling out Duplantis as a grifter.
Earlier this month, Duplantis was criticized for not helping the community after damage caused by Hurricane Ida. He defended himself by claiming he had donated $100,000 worth of generators.
When you compare that to the $54 million private jet he purchased in 2018, it seems like a bad return on investment for those who've donated to his ministry.
Duplantis has also defended himself for the purchase of the private jet, claiming that he never asked for money for the aircraft. Instead, he told his viewers to "Believe in god with me."
This just happened to lead to his ministry having the millions for the private jet and a fraction of that cost for helping the people in their community.
Kenneth Copeland who Duplantis was raising money for, also spoke during the fundraiser and called vaccines the "mark of the beast."
Since airlines are expected to implement vaccine mandates, this was Copeland's excuse for needing several more private jets.
Keep reading...Show less