Tag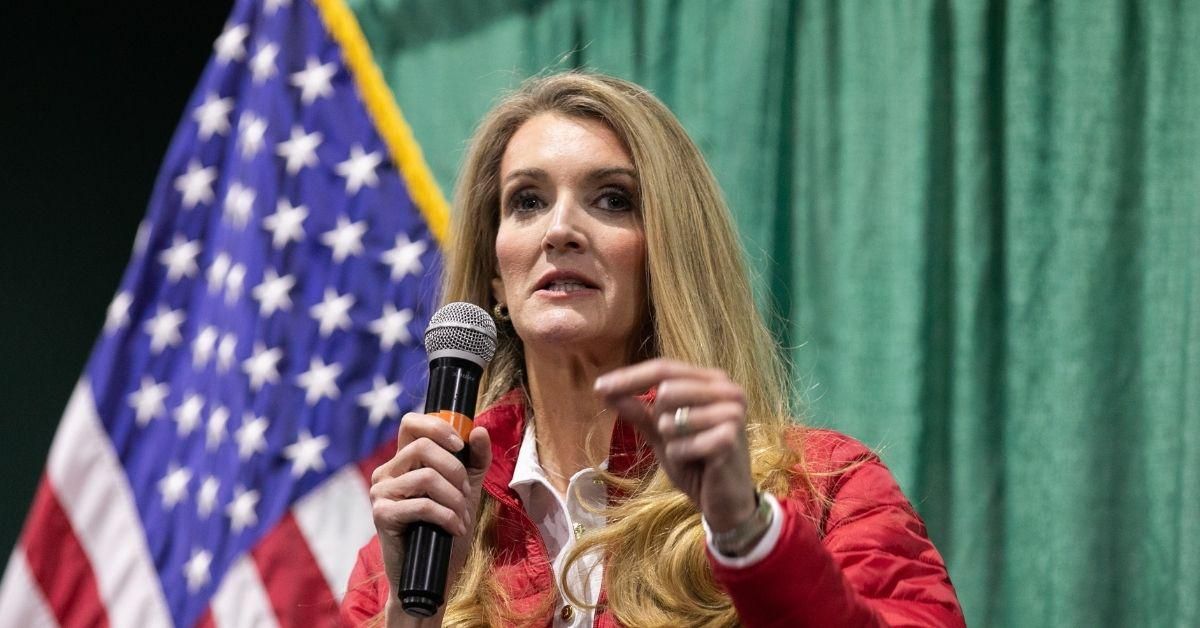 Jessica McGowan/Getty Images
Ranting about supposed social media suppression, social media users across the right wing left Twitter for Parler—a social media outlet that boasts its lenience on monitoring lies and calls for violence.
With two crucial runoff elections on the horizon in Georgia—which went blue for the first time since 1992 in the presidential election this year—incumbent Republican senators from the state are using Parler to drum up donations from mobilized Republican voters in Georgia.
There's just one problem.
Outgoing President Donald Trump has repeatedly amplified lies about the integrity of Georgia's election results, targeting multiple state officials whom he claims aren't doing enough to subvert the will of Georgia's people and overturn the election in his favor.
Trump has particularly skewered the state's Republican governor, Brian Kemp, whom he urges to call a special session of Georgia's Republican legislature, hoping they'll revoke confidence in the election and appoint a slate of Trump-loyal electors. There's no legal avenue for the Georgia legislature to do this.
Nevertheless, pro-Trump lawyers Lin Wood and Sidney Powell have held numerous rallies in Georgia deriding Kemp for what they falsely claim is his legitimization of fraudulent election results. Other prominent targets of Wood's and Powell's are the two Republican candidates whose races will determine whether or not Republicans maintain control of the Senate: Senators Kelly Loeffler and David Perdue.
Both Wood and Powell urged Republican voters in Georgia to stay home or write in Trump's name on their runoff ballots as payback for what they say is inaction against the "steal" of a democratic election process.
If the reactions to a recent Parler post of Loeffler's are any indication, those Republicans have gotten the message.
Loeffler was slammed by conservative Parler users after she solicited donations on the platform.
@parlertakes/Twitter
In addition to criticisms for her alleged apathy towards helping Trump overturn the election results, Loeffler also faced attacks for her wealth. Loeffler, whose husband is an executive at the New York Stock Exchange, is the wealthiest member of the Senate.
Like Perdue, Loeffler faced scrutiny from both parties for selling stocks and investing in telework companies after a classified Senate briefing on the pandemic during its early stages, before the public knew how safety measures would up end daily life.
One Parler user said:

"How about putting some of the profits you made dumping stocks after your security briefing in January towards your campaign? Put your money where your mouth is!"
People were pleased to see the Republican infighting, hoping that it foretells a demoralized Republican base that would allow Democrats to take both Senate seats in Georgia, giving the party a functional majority in the Senate.

Interestingly enough, Trump—who claims to be a billionaire—has repeatedly solicited donations from supporters even after his election loss. His campaign has made $170 million in donations since Election Day on November 3rd.
People were baffled as to why these standards didn't apply to Trump.

The runoffs in Georgia are on January 5th. If Democrats win both races, the Senate will be evenly split with 50 Democrats and 50 Republicans. In votes along party lines, the tie will be broken by Vice President Kamala Harris.