Tag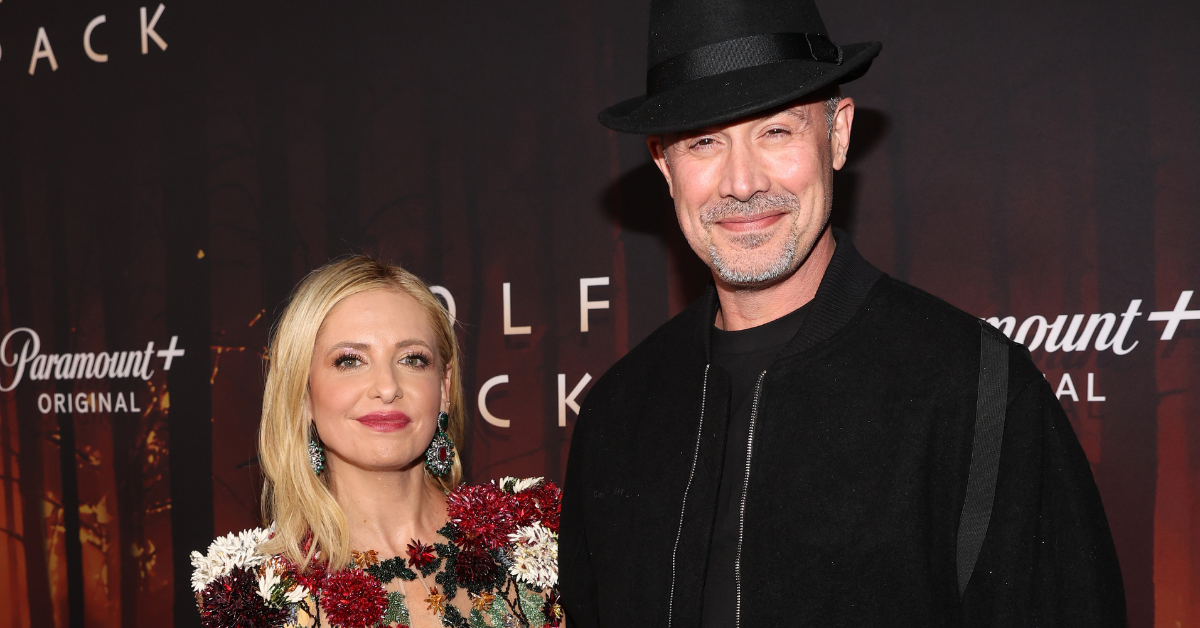 Jesse Grant/Getty Images for Paramount+
We know we're not alone in our excitement Sarah Michelle Gellar is finally coming back to TV, but after hearing what she endured for seven seasons on the set of Buffy the Vampire Slayer, we don't blame her for staying away for so long.
Gellar stars in the new Paramount+ supernatural series Wolf Pack coming out January 26, but she is making sure she has a completely different experience this time around.
Gellar told The Hollywood Reporter (THR) of her past TV experience:
"I've come to a good place with it, where it's easier to talk about."
"I'll never tell my full story because I don't get anything out of it."
"I've said all I'm going to say because nobody wins. Everybody loses."
While Gellar opted for discretion, others—including husband Freddie Prinze, Jr. and Buffy costar Seth Green—filled in the blanks and blasted the toxic environment allegedly created by show runner Joss Whedon.
Prinze, Jr. told THR:
"She had to deal with a lot of bullsh*t on that show for all seven years it was on."
"The stuff they pressed upon her, without any credit or real salary, while she was often the only one doing 15-hour days... yet she was still able to get the message of that character out every single week and do it with pride and do it professionally."
Green also shared with the magazine Gellar attempted to use her status as main character to advocate for the rest of the cast, but her words usually fell on deaf ears.
He revealed:
"That show was just hard."
"We were working crazy hours, and a lot of things that got pushed weren't necessarily safe or under the best conditions."
"Sarah was always the first one to say, 'We agreed this was a 13-hour day and it's hour 15—we've got to wrap,' or, 'Hey, this shot doesn't seem safe,' when nobody else would stick up for the cast and crew."
Unfortunately, the requests did not fare well for Gellar according to Green.
"I saw her get called a b*tch, a diva, all these things that she's not."
"Just because she was taking the mantle of saying and doing the right thing."
While fans on Twitter didn't need another reason to love Gellar, learning she stood up for her castmates made them adore her even more.
\u201cI absolute LOVE @SarahMGellar and this made me love and respect her even more!! Epitome of being the person you needed when you were growing up.\u201d

— Dustin Will (@Dustin Will) 1674107417
\u201cI can't think about Sarah Michelle Gellar on the set of Buffy too much or my heart will break for her. She deserved to be protected and yet she was the one trying to protect everyone else, and taking hits to her reputation for it.\u201d

— Valerie Ettenhofer (@Valerie Ettenhofer) 1674081487
\u201csarah michelle gellar has been advocating for safer sets since the 90s, words cannot describe how much i love this woman.\u201d

— elizabeth \u2661 (@elizabeth \u2661) 1674059922
And, of course, her fans are beyond thrilled to see her back on TV.
And it's about time she's "back." She's an icon, so talented and much more talented than some we see getting work these days.
— Joan Moss (@JoanMos67129782) January 18, 2023
Queen!!!!
I'm rooting for her new show to do well.
— 🍭 ⋆ 🍎 🎀 𝑅𝑒𝑒 🎀 🍎 ⋆ 🍭 (@AngelicSlayer18) January 19, 2023
Other Buffy actors also came to Gellar's defense.
Emma Caulfield echoed Green's statement:
"It was obvious that Sarah lacked the support to be the leader she needed and wanted to be."
"There was a tremendous amount of resentment and animosity [toward her] from a certain someone - and I suppose now we can all guess who."
Many speculate that "who" is the show's creator Joss Whedon who has been accused by many - from several different productions - of displaying abusive on-set behavior.
In 2021, Gellar posted her support of those who endured Whedon's abuse.
Gellar, however, will not let anything even remotely close to what she endured happen on the set of Wolf Pack.
Being not only an actor but also executive producer on the series was a priority for Gellar in order for her to ensure the well-being of the young cast, mostly aged 19 to 21 years old.
She shared:
"I hope that I've set up an infrastructure, a safety net for these actors that I didn't have."
"My generation just didn't have that."
This generation is lucky to have her.