john schnatter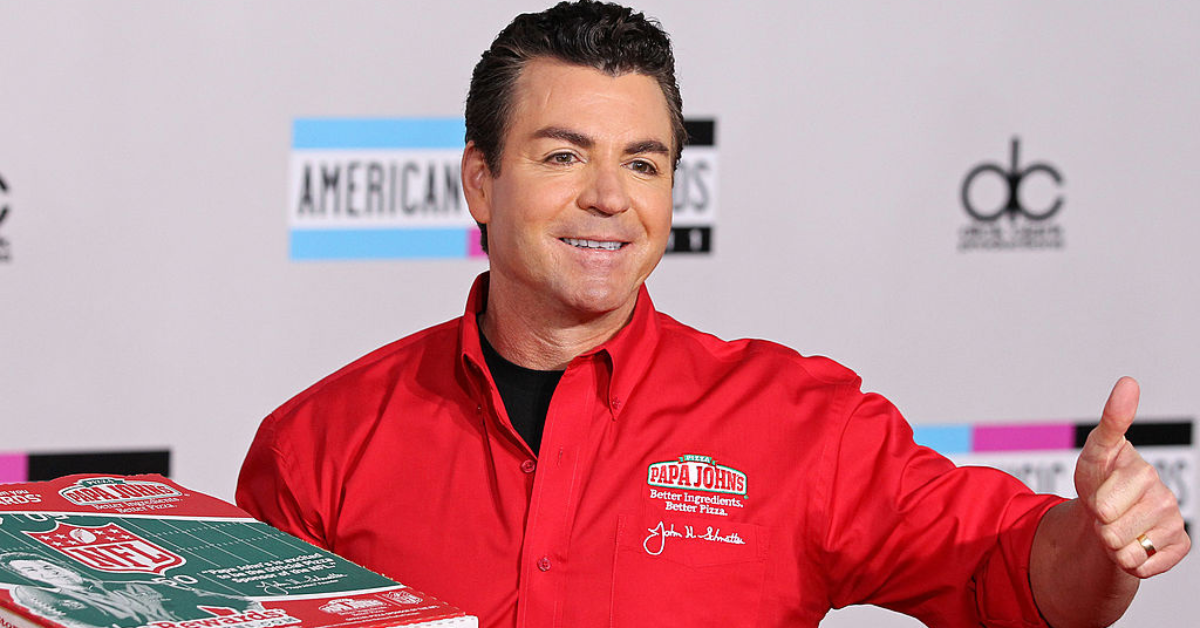 JB Lacroix/WireImage/Getty Images
John Schnatter, the founder of the Papa John's pizza restaurant chain, was mocked after he declared his pizza tasted better than his competitors' because he instilled it with "conservative values."
Schnatter made the remark in an interview at the Conservative Political Action Conference (CPAC) in Dallas on Thursday, August 4, saying quality and the culture of the restaurant chain is now on par "with Little Caesars."
Though he didn't offer much in the way of logic or reasoning, Schnatter appeared to suggest whoever is in charge of Papa John's since he was forced to step down amid outrage over a racial slur he uttered during a conference call is far too liberal for the pizza to be any good.
You can hear what he said in the video below.
Schnatter said:
"We built the whole company on conservative values."
"Conservative ideology has two of the most critical attributes: truth and God."
"If you run your life on principle… you're going to win."
It was an oddball claim, one that opened Schnatter up to significant mockery online.
Schnatter courted significant controversy in 2017, when he blamed the National Football League (NFL) for poor financial performance, saying, "The NFL has hurt us ... We are disappointed the NFL and its leadership did not resolve this," referring to the football players who were at the time refusing to stand for the national anthem ahead of games to protest racial injustice and police brutality.
At the time, Papa John's had a marketing agreement to be the NFL's "official pizza company" and Schnatter expressed outrage that the protests would hurt sales.
Schnatter resigned in disgrace shortly afterward, when remarks he made during a conference call—in which he used the n-word to draw comparisons between comments made by Kentucky Fried Chicken (KFC) founder Colonel Sanders and backlash over his remarks about national anthem protests—became public.
He later defended his use of the n-word, saying he did so to convey his hatred of racism and was quoting someone else. He insisted "a day of reckoning" would come for the pizza chain he founded, declaring quality nosedived after he left.
Keep reading...Show less