Tag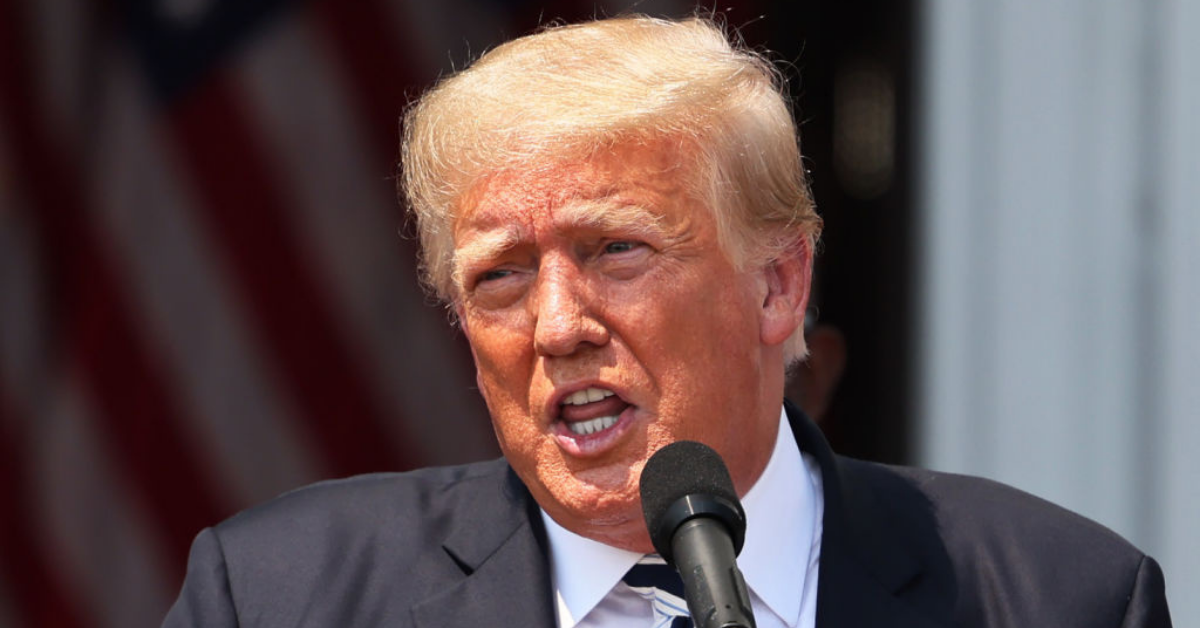 Michael M. Santiago/Getty Images
In a bizarre unprompted moment, former President Donald Trump addressed the "golden showers" rumors that were detailed in the unverified dossier compiled by former British spy Christopher Steele,
Among the allegations in the dossier is the existence of a so-called "pee-pee tape."
The tape, the dossier alleges, reveals that Trump, while staying at the Ritz-Carlton in Moscow in 2013, hired prostitutes to perform a golden showers show on the hotel bed where former President Barack Obama had previously slept.
Trump, known for his freewheeling speaking style, brought up "golden showers" during a private speech at the National Republican Senatorial Committee retreat.
"I'm not into golden showers," he said. Then, referring to his wife, former First Lady Melania Trump, he added:
"You know the great thing, our great first lady — 'That one,' she said, 'I don't believe that one."
Trump's non sequitur left many people scratching their heads..
The existence of the "pee pee tape" has been the subject of significant speculation since the Steele dossier, which contains allegations of misconduct, conspiracy, and co-operation between Trump's campaign and Russian operatives prior to and during the 2016 general election. was published in full by Buzzfeed News in January 2017.

In fact, James Comey, the former FBI director whom Trump fired in an effort to obstruct the investigation into Russian subversion of the electoral process, mentions the tape in A Higher Loyalty, his memoir which details, in part, his relationship with Trump.
Comey wrote that Trump was apparently obsessed with the "pee pee tape" allegation and even attempted to discredit any suggestion that it exists, telling him:
"I'm a germaphobe. There's no way I would let people pee on each other around me. No way."
Comey acknowledges that he does not know if the allegation is true but has come to believe it is possible.
He says Trump exhibited behaviour that "tends to reflect consciousness of guilt" even if the conclusion is "not definitive."