Tag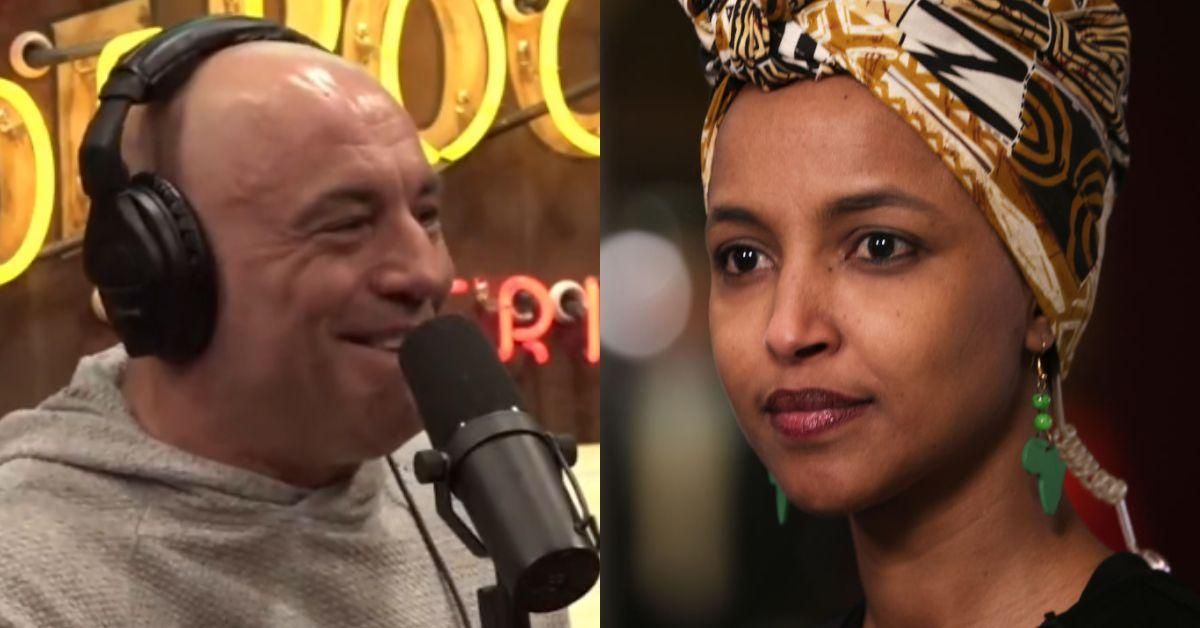 @ighaworth/Instagram, Alex Wong/Getty Images
Joe Rogan was accused of repeating an antisemitic trope when he said that Democratic Representative Ilhan Omar should not have apologized for making controversial comments about Jewish people.
Omar is one of the first two Muslim women elected to Congress and is an outspoken critic of Israel and the Jewish lobby.
She was recently booted from the Foreign Affairs Committee for repeatedly pushing antisemitic tropes on social media.
The Minnesota Representative has since apologized "unequivocally" for her widely-condemned statements.
Omar wrote, in part:
"Anti-Semitism is real and I am grateful for Jewish allies and colleagues who are educating me on the painful history of anti-Semitic tropes."
Rogan, who is a UFC commentator and hosts the Joe Rogan Experience, told Krystal Ball and Saagar Enjeti from the Breaking Points podcast that it was "ridiculous" that Omar had been accused of antisemitism and was forced to make an apologetic statement.
The podcast host then referred to Omar's 2019 "all about the Benjamins" tweet that caused controversy.
Her tweet at the time suggested that the American Israel Public Affairs Committee and other Jewish donors were buying political support to back Israel which infuriated both Democrats and Republicans.
In an episode posted Saturday on Spotify, Rogan came to Omar's defense by invoking a term that is considered a Jewish trope.

He said:
"It's just about money—she's just talking about money."
When Ball mentioned that Omar "shouldn't have apologized" for her past comments, Rogan agreed, adding:
"That's not an antisemitic comment, I don't think that is."
"Benjamins are money. The idea that Jewish people are not into money is ridiculous.
"That's like saying Italians aren't into pizza. It's f'king stupid."
His reasoning sparked outrage.

The known anti-vaxxer compared vaccine mandates and the Holocaust and questioned the controversy surrounding basketball star Kyrie Irving sharing a link to an antisemitic documentary that was available on Amazon.
He also defended Ye after the rapper made multiple antisemitic statements.
In spite of Omar's public apology called for by House Democratic leaders, Republicans voted to remove Omar from the House Foreign Affairs Committee based on her controversial comments.