Tag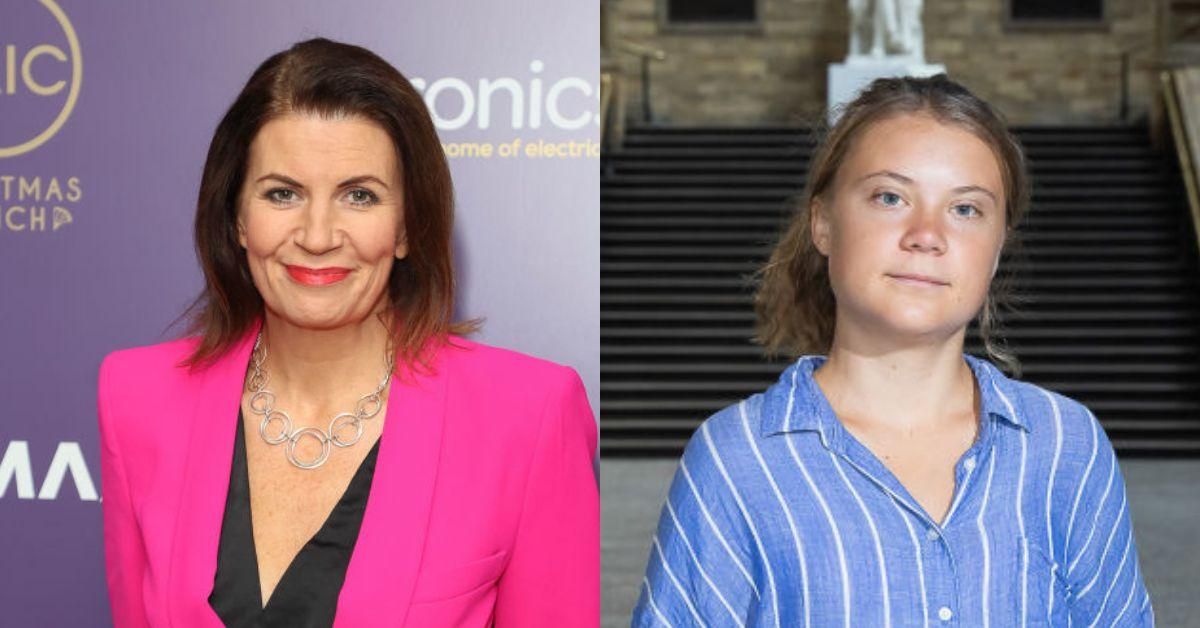 Mike Marsland/WireImage/Getty Images; Tim Whitby/Getty Images
Rightwing English political journalist Julia Hartley-Brewer deleted a scandalous tweet after being accused of mocking environmental activist Greta Thunberg's autism.
Hartley-Brewer, who is a presenter of News Corp's Talkradio, weighed in with her unsolicited opinion on a contentious interaction between Thunberg and self-described misogynist Andrew Tate–who asked for Thunberg's email address so he could brag about his "33 cars" with "enormous emissions."
Thunberg was praised by social media users for her shady response in which she sarcastically instructed the former kickboxer to "enlighten" her by sending correspondence to "smalldickenergy@getalife.com."

Tate attempted to get the last word in by thanking her by confirming "that you have a small penis."

He was subsequently arrested as part of a human trafficking and rape investigation after a video he made slamming Thunberg following their online spat.

In the midst of the escalating feud, Hartley-Brewer weighed in with her thoughts and quoted Thunberg's takedown of Tate.

She wrote in a now deleted December 22, 2022:

"I'd choose Andrew Tate's life *every single time* over the life of a half-educated, autistic, doom-mongering eco-cultist."
"And the only car I own is a diesel Tiguan."
The English climate change denier was widely denounced on Twitter for referencing Thunberg's autism as part of her antagonistic tweet.

Those who are either autistic or parents of children who are on the spectrum lambasted Hartley-Brewer and the British network for giving her airtime.
Hartley-Brewer removed the controversial tweet but posted another without mentioning autism.
"I've deleted my previous tweet that mentioned Greta's autism," she wrote, adding:
"Because–although I only referred to it because she states it in her own Twitter biog–people decided to take offence at a fact."
"Even though they had no problem with this woman calling a man 'small d*ck'. Yawn.' "
The modified tweet did little to help her cause.

Last April 2, which is World Autism Awareness Day, Thunberg spread awareness and opened up about her autism.

In a Twitter thread, the 20-year-old said she was diagnosed with "Asperger–a form of autism" when she was 12.

She wrote in part:

"Today, so many (especially girls) remain undiagnosed."
"The reasons for that are often lack of awareness, prejudices and the fact that many still see autism as a 'disease' or something that has to hold you back."
Thunberg continued:

"Autism is not a disease. It's not something you 'have.' "
"It simply means that you are a bit different from everyone else."
"And in a world where everyone strives to act, think and look the same–being different is truly something to be proud of."

"That's why I'm very proud to be autistic."