Tag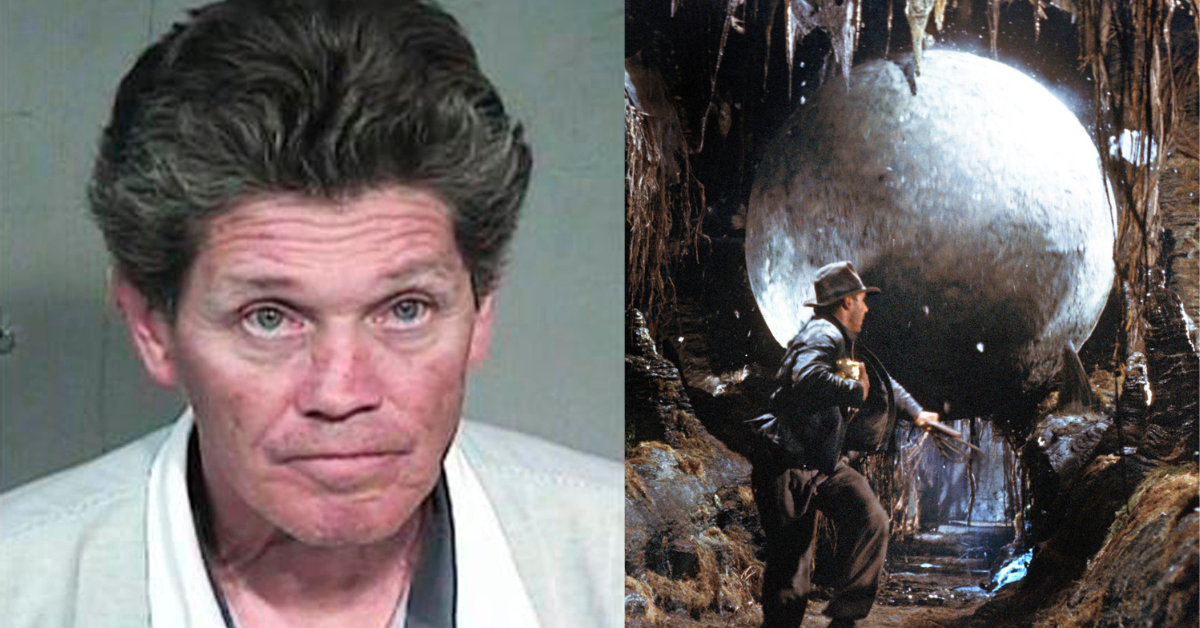 Photo Credit: Surprise Police Department; Paramount Pictures
A man from Oregon has been found guilty of charges related to a 2018 incident where he booby-trapped his lost home with a setup reminiscent of the "Indiana Jones" movies, resulting in an injury to a federal agent.
Gregory Lee Rodvelt, 71, was convicted by a federal jury in Medford of assaulting a federal officer and using a firearm during a crime of violence, according to the U.S. attorney's office for Oregon.
Rodvelt had lost his home in a lawsuit, and upon learning that a receiver had been appointed to sell the property, he took it upon himself to booby trap it, as stated by federal prosecutors.
In April 2017, Rodvelt was arrested in Arizona and charged with unlawful possession of explosives, leading to the involvement of bomb specialists from the FBI and Oregon State Police to inspect his property.
On September 7, 2018, when bomb specialists arrived at Rodvelt's former property in Williams, located approximately 30 miles west of Medford, they encountered a minivan blocking the front gates.
Upon closer examination, they discovered that the minivan had been rigged with two booby traps. The specialists successfully disarmed the traps and proceeded to the front of the house, where they discovered a tilted hot tub.
During Rodvelt's arrest in Arizona, he admitted to setting up a tripwire connected to a round hot tub that was positioned on its side to roll down the hill and strike anyone passing through the gate, drawing inspiration from the iconic scene in the "Indiana Jones" movies.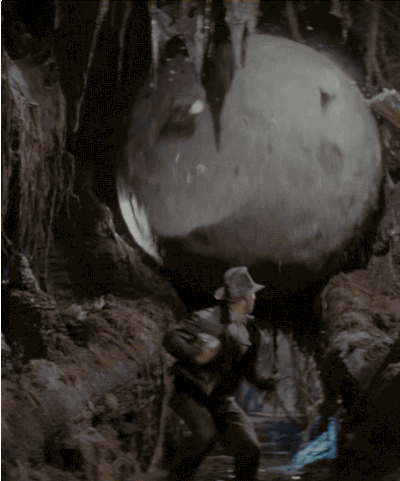 Giphy
He also mentioned the presence of other tripwires and a spike strip made of nails and wood designed to flatten tires. However, he did not provide further details about these tripwires.
Due to the presence of the aforementioned booby traps, law enforcement officers had to use an explosive charge to breach the front door in order to gain access to the house, according to an affidavit by FBI Special Agent Jeffrey Gray.
Inside, they encountered a wheelchair, and when it was inadvertently bumped, it triggered a homemade shotgun device that discharged a .410 shotgun shell, injuring the FBI bomb technician below the knee.
The injured agent was promptly taken to the hospital, where he received treatment and was later released.
The internet is somewhat impressed by the man.
Rodvelt now faces a potential maximum sentence of 20 years in prison upon sentencing.
Defense attorney Benjamin Kim commented that the maximum sentence is unrealistic but refrained from providing further remarks on the matter.