fake news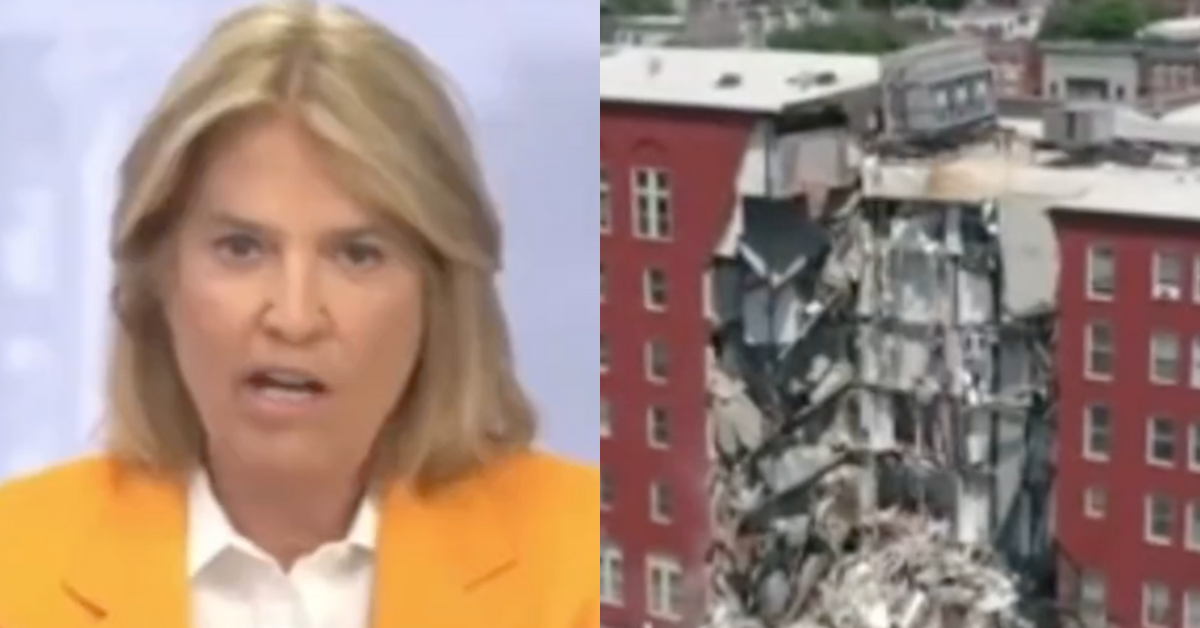 Newsmax
The far-right news channel Newsmax was called out after it erroneously displayed images of an apartment collapse in Davenport, Iowa while reporting on an alleged drone strike in Moscow.
Host Greta Van Susteren described the incident as "disturbing" and showcased dramatic photos of the Iowa collapse alongside footage of the supposed attack in the Russian capital.
The mix-up quickly drew attention.
Viewers were puzzled by the presence of an English "Tow Away Zone" sign in one of the photos, hinting at the glaring error. Newsmax has yet to respond to HuffPost's request for comment regarding the incident.
You can see footage of the Iowa apartment collapse below.

You can see Newsmax's report—and the glaring error—below.
Contrary to Newsmax's misleading coverage, the drone strike in Moscow was relatively "insignificant."
The mayor of Moscow confirmed that the unmanned aircraft caused only minimal damage, and Russian defenses successfully shot down five of the drones, while three others had their signals jammed.
Only two people sustained injuries, which did not require hospitalization. Russia pointed fingers at Ukraine, accusing them of carrying out the attack, but Ukraine vehemently denied any involvement, as reported by the BBC.
The fake news story gathered even more attention after it was spotlighted by Mike Sington, a senior executive at NBC Universal.
Newsmax was swiftly mocked and called out for broadcasting blatant disinformation.

Misleading news coverage like the "story" promoted by Newsmax not only misinform the public but can also perpetuate misinformation and confusion on a global scale. In an era where news travels fast and misinformation spreads even faster.
Of course, Newsmax is no stranger to misleading coverage about the war in Ukraine and has continued to undermine the war effort since the war broke out in February 2022.
Last year for instance, Ukrainian President Volodymyr Zelenskyy shut down a Newsmax reporter who attempted to suggest Russian President Vladimir Putin's invasion of Ukraine would not have happened if former Republican President Donald Trump were still in office.
When asked by Newsmax's Rob Schmitt whether "different American leadership...Western leadership, may have prevented this aggression," Zelenskyy countered he is grateful for the help his country has received from Democratic President Joe Biden and his administration.
Moreover, Zelenskyy pointed out the most important thing for Ukraine at this moment is support from the American public, regardless of who is in office.
Keep reading...Show less