Tag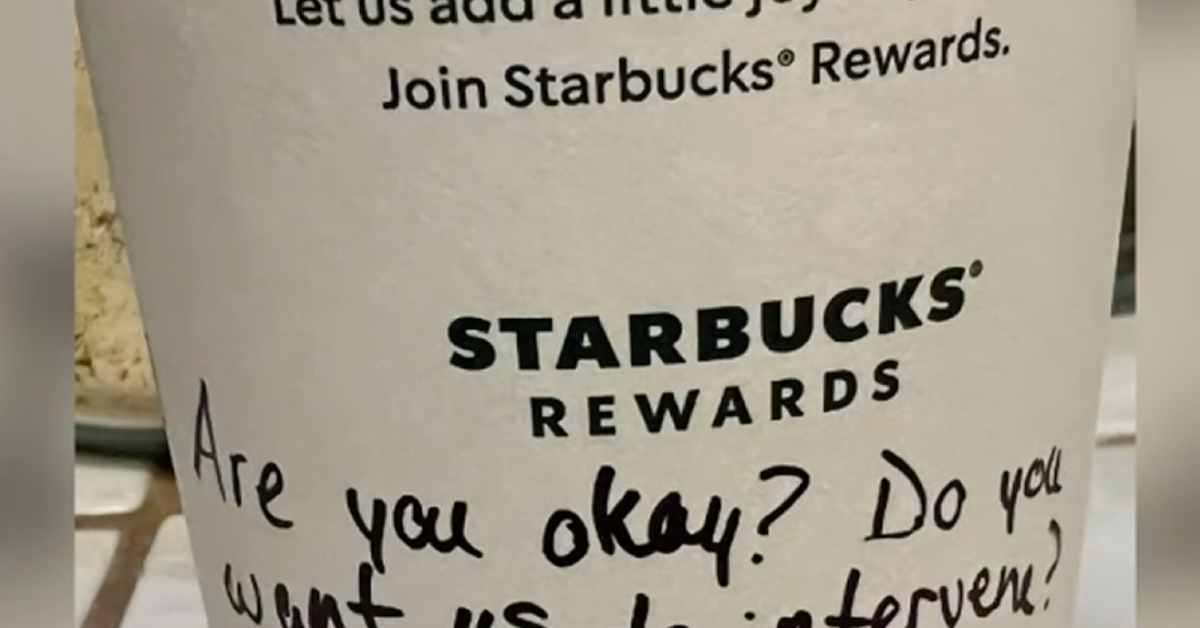 KIII News/YouTube
Seeing humans looking out for other humans is always a brilliant way to start your week.
A Corpus Christi mother is extending heartfelt thanks to a Starbucks after they handed her daughter a cup offering aid against a man who didn't seem to be respecting boundaries.
The baristas handed the girl a cup reading: "Are you okay? Do you want us to intervene? If you do, take the lid off the cup."
'Are you okay?' Mother thanks Corpus Christi Starbucks employees for looking out for daughterwww.youtube.com
The girl thankfully was safe, and didn't seem to have an issue with the man who'd approached her.
"She was sitting at her table alone studying and this man came by and noticed what she was studying and wanted to talk to her about it," Brandy Roberson, the girl's mom, said.
"He, I think, just kind of became really loud and animated about it."

While the daughter felt totally safe and did not feel the need to remove the lid from her drink, she was thankful to the workers for watching her back, as was her mom.
"How grateful I am for people who look out for other people!"
"A great example for other people, for other businesses," said Roberson in her gratitude.
"I don't know if that Starbucks trains their baristas that way, but if they do, bravo! If they don't, my gosh, take a note, you know, from this crew."

Sanderson hopes more companies will train their employees to look after their customers in such a way and step in in a crisis—and we couldn't agree with her more.