Tag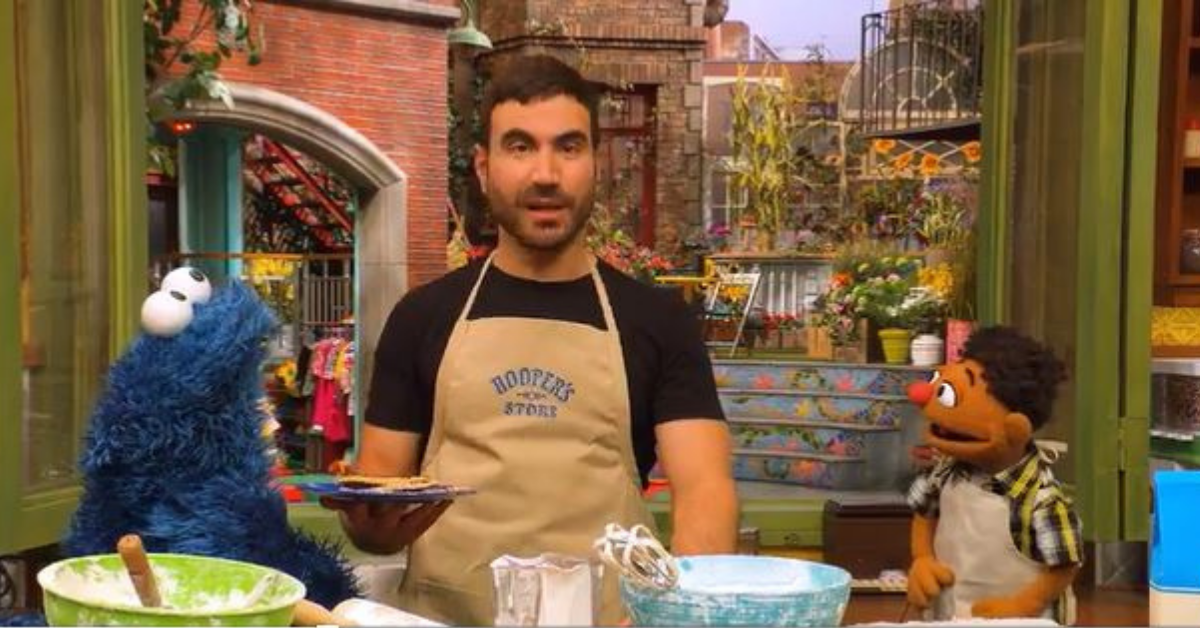 Sesame Street Workshop/HBO
When Ted Lasso star Brett Goldstein made a guest appearance on Sesame Street to introduce the word of the day starting with the letter "F," fans thought the word might've been his character's seemingly favorite expletive.
In classic wholesome fashion, Goldstein and Sesame Steet character Tamir are baking cookies together in the segment. Then Tamir explains that the word of the day begins with the letter "F."
Goldstein says:
"Ooh, I love the letter 'F.'"
Tamir continues, "Today's word is .... " and then bursts into a dramatic drumroll.
The word, of course, was not the F-bomb thoroughly enjoyed by Goldstein's character, soccer player and team captain Roy Kent.
It was "fairness."
What the video below:
Goldstein, himself made a joke of the insinuation.
He tweeted:
"Find out my favourite F word with Tamir and Cookie Monster on [Sesame Street's] Word Of The Day."
"And yes, Cookie Monster has some serious football skills."
Ted Lasso is the story of an American football coach played by actor Jason Sudeikis who is invited to London to coach a struggling English Premier League football (soccer) team. Not knowing the first thing about the English sport, the show sheds a comedic light on a near-impossible task.

Goldstein's character might be the last person viewers would expect to appear on the children's show. However, any fan of the character knows this would actually be a no brainer as Roy Kent is a big Muppets fan.
One person tweeted:
"One of the greatest results of #TedLasso is allowing Brett to live out his Muppet dreams."
Another person posted:
"Brett Goldstein aka Roy Kent on Sesame Street?!"
"Of course the letter of the day is F! I was just waiting for a bleeped 🤬 for the word of the day!!! Love it."
Cookie Monster eventually joined the gang and Goldstein teaches him all about the F-word... fairness, that is.
It was a side of Goldstein never-before-seen and viewers got a kick out of it.

Someone tweeted:
"[T]here should be a monthly segment of Brett Goldstein showing up on Sesame Street."
Some viewers noticed Goldstein repeatedly called his character's beloved sport "soccer" rather than the English name "football." This of course is because the show is the version created for children in the United States who would likely easily get confused. Yet, Roy Kent wouldn't be caught dead calling the sport "soccer."
One person said:
"I really hope there is an alternative version of this video where the proper F word is used ... and of course I mean Football!!"
Another tweeted:
"Can't believe [Brett Goldstein] said the word 'soccer' with a straight face!"
Ted Lasso became a global sensation winning seven Emmy awards in 2021.
With one of the most lovable casts of characters, it has captured the hearts of many.
With appearances like this, Goldstein continues to be adored on and off screen.