coco gauff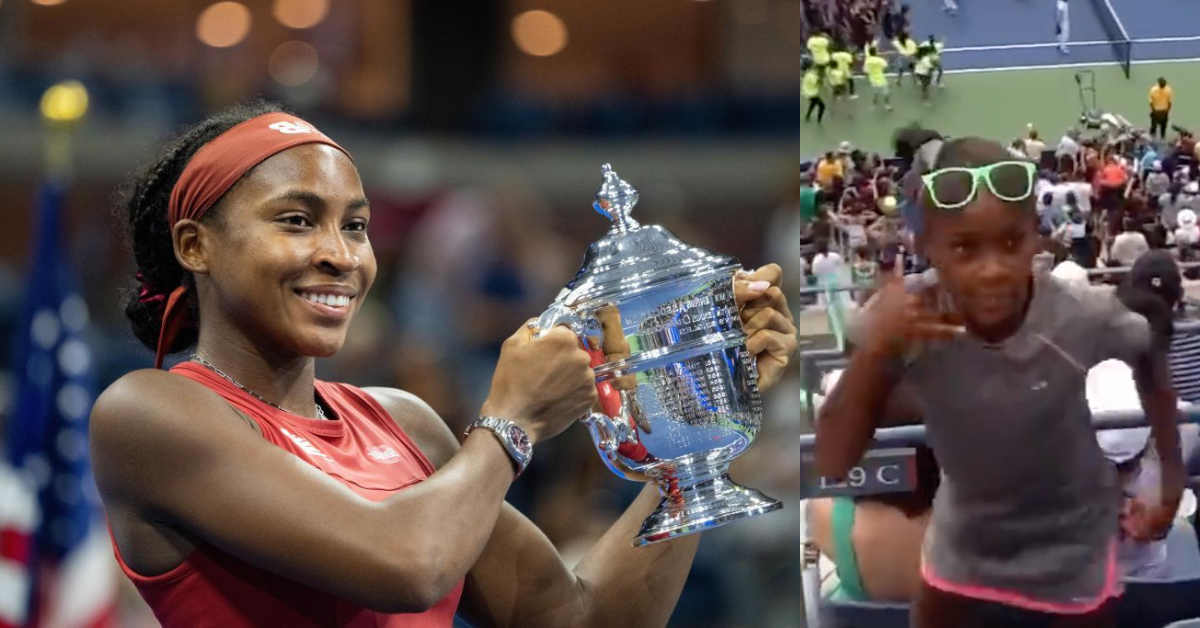 Liu Jie/Xinhua via Getty Images; @TennisChannel/Twitter
A heartwarming video of a young Coco Gauff dancing to Carly Rae Jepsen's hit "Call Me Maybe" at the 2012 U.S. Open went viral following her win at this year's championship.
The video in question captures a then-8-year-old Gauff dancing to "Call Me Maybe" at Arthur Ashe Stadium. The clip gained renewed attention as Gauff progressed through this year's U.S. Open tournament, eventually securing the win.
You can see it below.
When asked what she would say to her 8-year-old self in that moment, Gauff responded with touching nostalgia:
"As a kid, you have so many dreams. You know, as you get older sometimes it can fiddle away. I would tell her: 'Don't lose that dream.'"
"Honestly, I felt like I lost a little bit of the dream as this journey has gone on. I would tell her: 'Don't lose the dream. Keep having fun.' As you can see in the video, I loved being on Ashe, whether it was in the crowd or on the court."
"So I would just tell her: 'Just keep working hard and keep believing in that dream and don't let the doubters diminish that.'"
Many praised the young tennis champion—and applauded her younger self.

With her U.S, Open victory, Gauff will rise to a new career-high ranking of No. 3 in the world. Her remarkable journey in the sport has drawn comparisons to the achievements of tennis legends Serena and Venus Williams, who also made waves in the sport at a young age.

Gauff paid tribute to the Williams sisters, saying:
"They're the reason why I have this trophy today. They've allowed me to believe in this dream. Growing up, there weren't too many black tennis players dominating the sport. It was just them at the time that I can remember, and obviously more came because of their legacy."
"It made the dream more believable. All the things they had to go through, they made it easier for someone like me to do this."
"You look back at the history of Indian Wells with Serena, all she had to go through. Venus, fighting for equal pay. It's crazy & it's an honor to be in that same lineup as them."
You can hear her remarks in the video below.

Soon after, Gauff's comments attracted the attention of Serena Williams herself, who posted a simple message to celebrate Gauff's victory across a photo of Gauff with her trophy:
"Ahhhhhhhhhhh!!!! Amazing!!!!!!!!"
You can see her post below.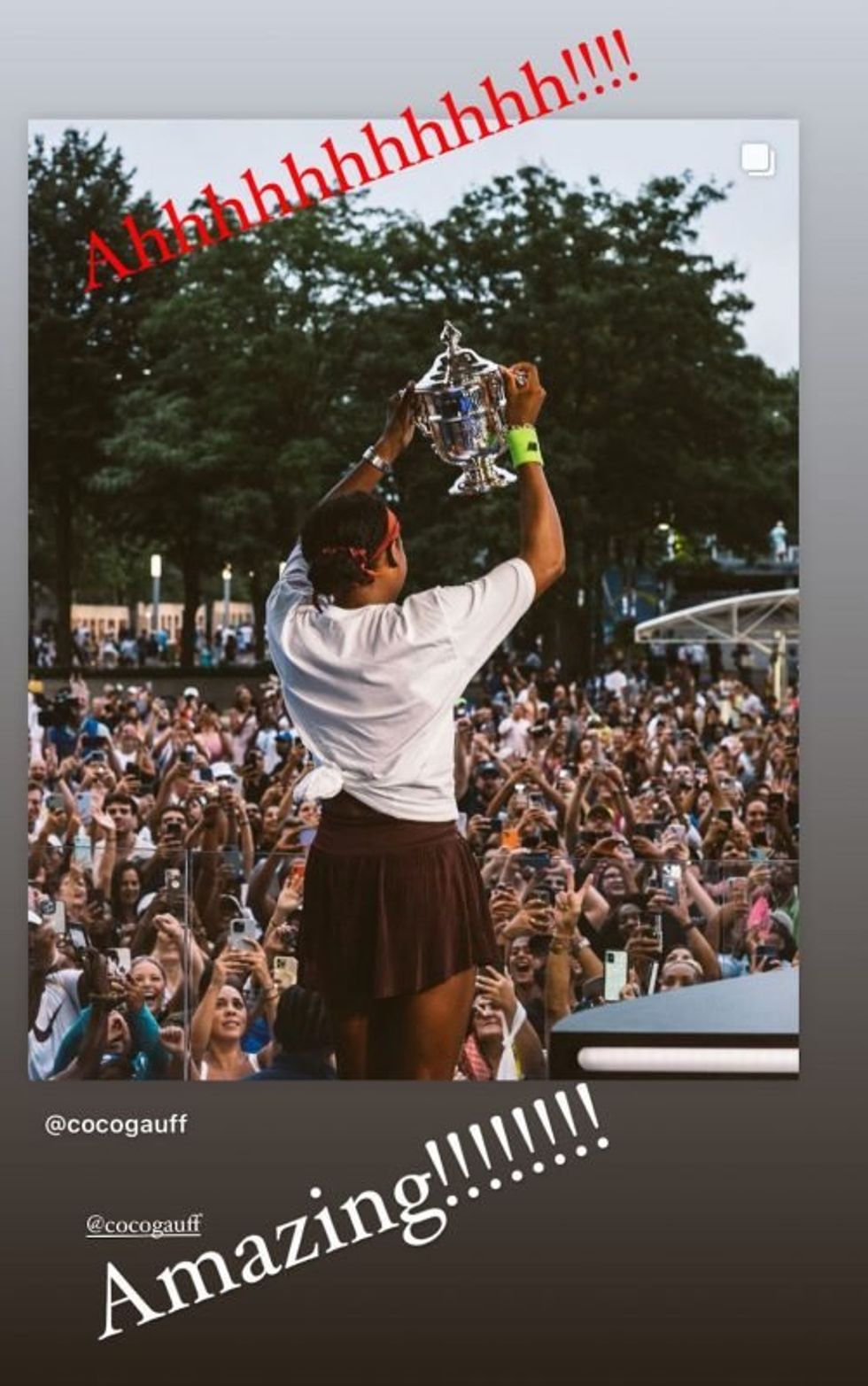 @serenawilliams/Instagram
Gauff has said she's "ready" to face the challenges of more fame.
The New York Timesreported that Gauff is the first American teenager to win the U.S. Open "since Serena Williams won in 1999 at the age of 17."
Keep reading...Show less