black lives matter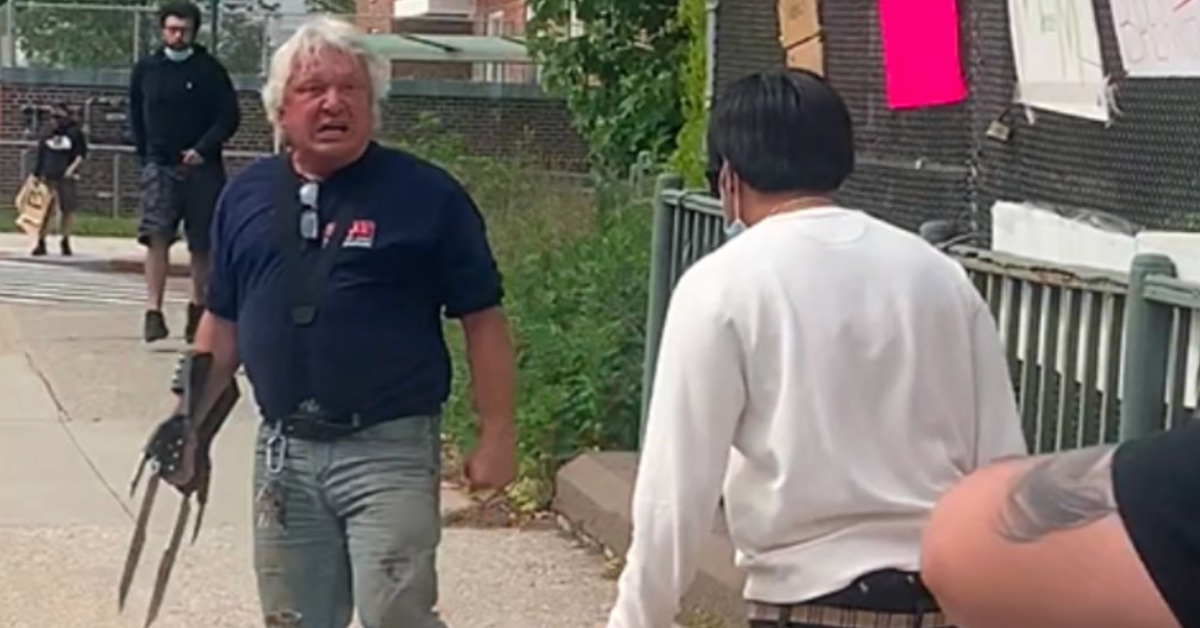 Queen's District Attorney's Office
A man who threatened a group of non-violent Black Lives Matter protesters with a wolverine-like glove before driving his car into them was found guilty at the conclusion of his two-week trial and faces up to 25 years in prison on each of nine counts of attempted murder.
Frank Cavalluzzi approached demonstrators in the Whitestone area of Queens on June 2, 2020, one of many peaceful protests following the Minneapolis police killing of George Floyd.
According to court records, he began yelling:
"You are in the wrong neighborhood."
He then made a U-turn and exited the vehicle wearing a glove with four serrated blades. Prosecutors stated Cavalluzzi began swinging the glove in pursuit of some of the protestors.
Cavalluzzi shouted:
"I will kill you."
The attacker then returned to his vehicle and drove it up on the sidewalk directly toward protestors.
You can watch the horrifying incident below.
People on social media were happy to see Cavalluzzi brought to justice.
TheGrio/Facebook
TheGrio/Facebook

TheGrio/Facebook
Defense attorney Michael D. Horn argued that his client's actions were a result of mental illness and his apprehension regarding the "evolving" state of New York.
"The world will see this case as 'about politics.'"
"But I see it as a single man, with mental health challenges, struggling to understand the evolving city where he lives."
Queens District Attorney Melinda Katz, however, is elated over the jury's decision:
"A dangerous man is going to jail."
"It's a good day for New York and the First Amendment."
Keep reading...Show less