Tag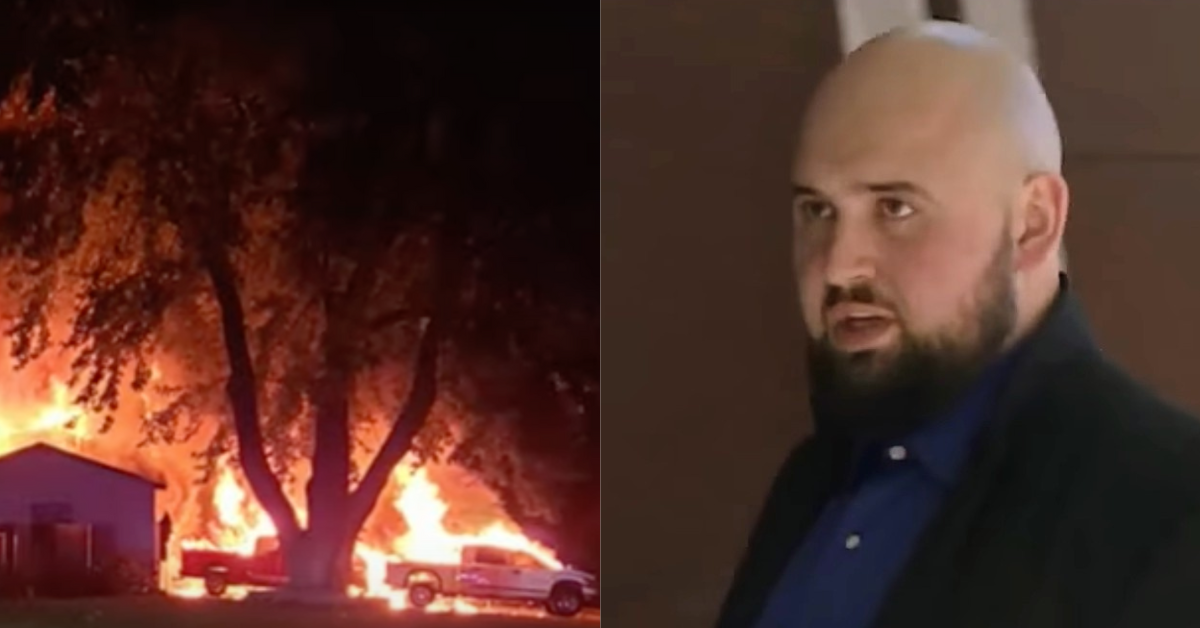 WWCO—Minnesota/YouTube
Denis Molla, a resident of Brooklyn Center, Minnesota who alleged his garage was vandalized and his camper van blown up because of his support for former Republican President Donald Trump finally admitted to setting the fire himself.
This comes after Molla was indicted in July by a federal grand jury on 2 counts of wire fraud.
In September 2020, Molla claimed his camper van was torched and his garage door graffitied with "BLM"—Black Lives Matter—and "Biden 2020" because of the Trump 2020 flags he had on display.
He later gave an emotional interview on television in which he claimed to fear for the safety of his wife, children, and pets all because of his support for Donald Trump and MAGA. He said he witnessed three people fleeing his property before the camper van exploded.
Molla's story was picked up by conservative pundits and amplified as finally being proof of the persecution Trump's supporters kept claiming to face.
You can see the initial news coverage of the event and Molla's interview in the video below.
Trump Supporter Says Family Targeted By Arsonists youtu.be
But that wasn't the real story.
Authorities charged with two counts of wire fraud Molla for his money grab. Whethef garnering the attention of his fellow MAGA minions was also Molla's motive is unclear.
Now Molla has agreed to plead guilty to one count of wire fraud for "filing fraudulent insurance claims for a staged arson" according to a statement from the Department of Justice (DOJ).
The DOJ said Molla set "his own property on fire and spray painted the graffiti on his own garage." As part of his guilty plea, Molla had to admit he was the arsonist and vandal.
The agency noted Molla received about $61,000 in insurance payouts and an estimated $17,000 in donations via one GoFundMe crowdfunding page.
You can see a report about his guilty plea here.
Brooklyn Center man pleads guilty to wire fraud; admits to arson hoax youtu.be
The news exposed Molla to significant mockery online and many criticized him for such an obvious grift.
A sentencing hearing for Molla will be set at a later date, according to the DOJ. Molla could face up to four years in prison for his crimes.
GoFundMe released a statement saying all fundraising campaigns affiliated with Molla have been removed from the platform and it is cooperating with law enforcement.
The crowdfunding platform said its team is "aware that bad actors exist and also why we take any misuse of our platform very seriously."