arrow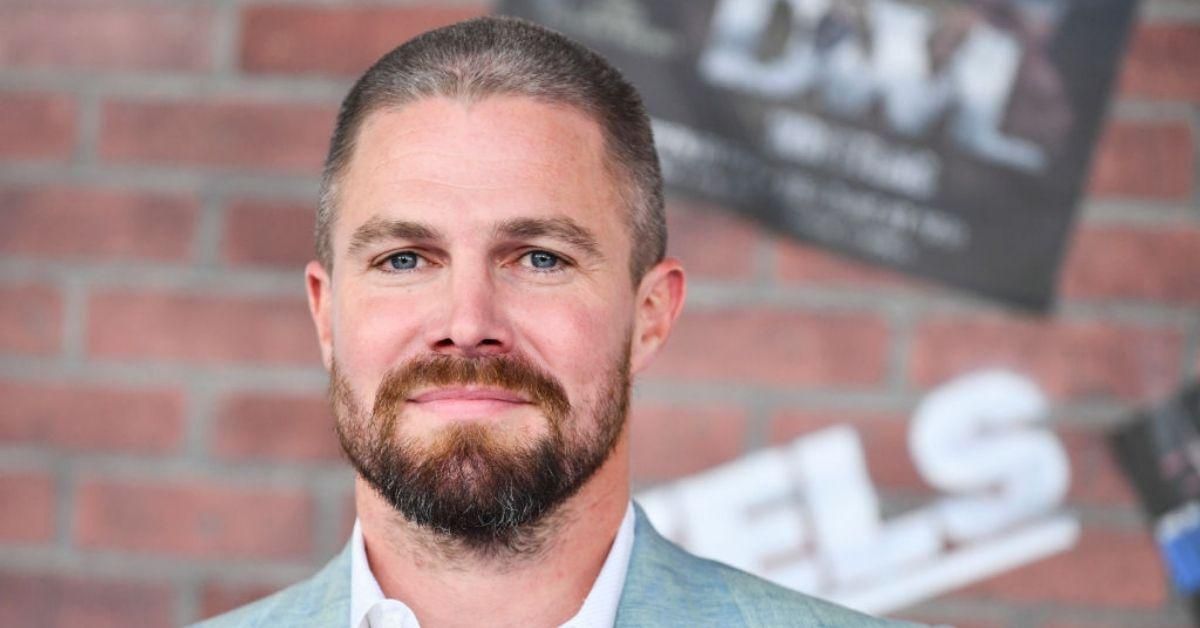 Rodin Eckenroth/FilmMagic/GettyImages
Arrow and Heels star Stephen Amell admitted his disruptive behavior that got him kicked off a flight was "really, really shameful."
In an interview with Michael Rosenbaum'sInside of You podcast, Amell revisited the June event that led to him getting ejected from a flight bound for Los Angeles, after visiting Austin, Texas for the ATX Television Festival.
"I was pissed off about something else that had nothing to do with Cass, my wife, and I picked a fight," he said of his one-sided spat with his wife, Cassandra Jean Amell, a former America's Next Top Model contestant.
The couple tied the knot in December 2012 and again in May 2013. They share a daughter, Mavi Alexandra Jean Amell, 7.
You could hear Amell reflecting back on the flight incident at the 4:15 mark in the podcast interview, below.
"I picked a fight because I wanted to be loud and upset. And it was a fight, as in like, it was not an argument," he said, before describing what constitutes a dispute.
"In order to have an argument, two people have to be talking."
"My wife said one thing the entire time, which was, 'If you don't lower your voice, they're going to ask you to get off the plane.' That's the only thing that she said the entire time."
She was right.
Page Six initially reported Amell allegedly yelled at his wife, ignored flight attendants' numerous attempts at calming him down and was consequently escorted off the plane by several flight attendants and an air marshal.
Delta Airlines later issued a statement to PEOPLE about the incident without naming the "unruly customer."

The statement read:

"Delta flight 966 on June 21 took a brief, eight-minute departure delay after an unruly customer was deplaned from the aircraft prior to departure in Austin. The flight arrived ahead of schedule at Los Angeles International Airport."
Amell's statement on June 23 downplayed the incident.
He claimed he was not "forcibly removed."

"My wife and I got into an argument Monday afternoon on a Delta flight from Austin to LA. I was asked to lower my voice and I did. Approximately 10 minutes later I was asked to leave the flight. And I did so immediately. I was not forcibly removed."
In a follow-up tweet, Amell added:
"I rebooked myself on a Southwest flight 2 hours later and traveled home without any further issue. I let my emotions get the better of me, end of story. Must be a slow news cycle."
He held a more accountable tone on the recent podcast interview with Rosenbaum, who is a friend and former CW colleague.

"It's really, really shameful, and it makes you kind of look in the mirror."
"And I just realized a couple of things: If people are going to recognize you, don't necessarily drink in a public place, but more importantly, don't drink in a public place if you can't handle your sh*t."
Fans were forgiving after hearing about his regret and lessons learned.

Amell's new Starz drama series about wrestling, Heels, premiered on August 15.

Keep reading...Show less