addiction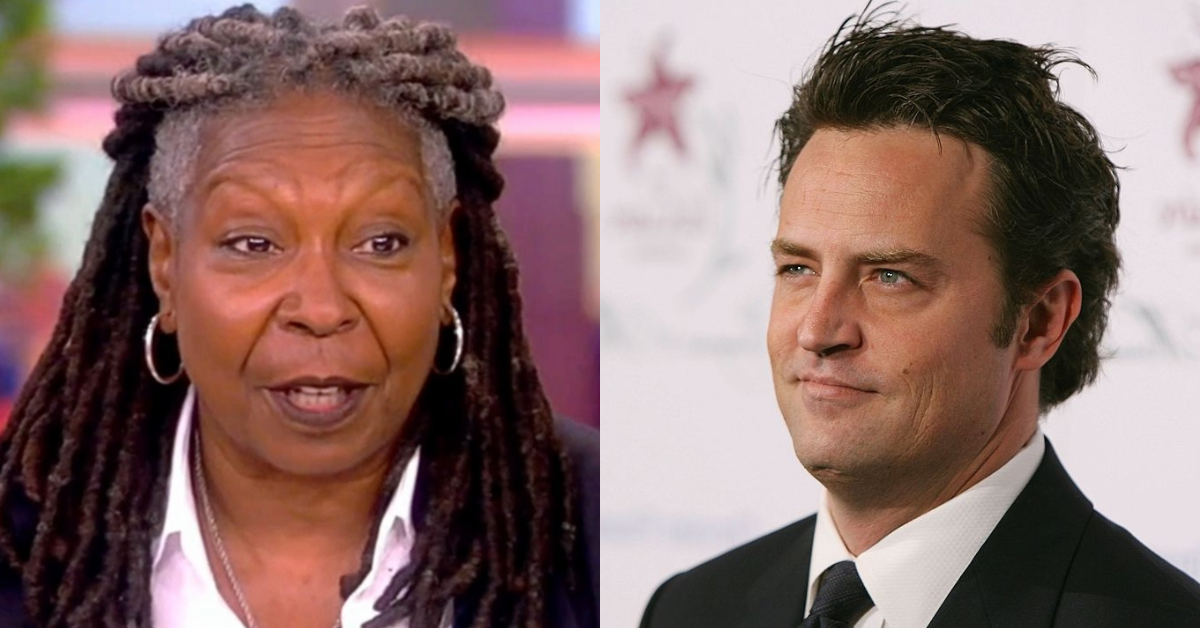 @TheView/X; Michael Buckner/Getty Images
The View moderator Whoopi Goldberg was credited by fans of the show for how she led a segment and discussion about Friends actor Matthew Perry and his struggles with addiction after his sudden death over the weekend.
Perry passed away on October 28 at the age of 54, reportedly due to drowning, leaving the world shocked and deeply saddened. During their discussion on the show, hosts Whoopi Goldberg, Joy Behar, Sara Haines, Sunny Hostin, Alyssa Farah Griffin, and Ana Navarro shared their memories of the beloved actor.
But it was Goldberg's words that resonateed with many, particularly when she noted how Perry had dedicated his life to helping individuals struggling with addiction, efforts that he documented in his memoir Friends, Lovers and the Big Terrible Thing.
You can hear what Goldberg said in the video below.

Goldberg said:

"You know, we were all beyond heartbroken to hear about the sudden passing of Matthew Perry. He was just only 54-years-old and we were very lucky to have him here last year, when he was really open about overcoming his struggles with addiction."
"He was really passionate about helping other people get through it."

As a touching tribute to Perry, The View aired a snippet from his final interview on the show, in which he spoke candidly about addiction.
At the time, Perry shared that "you can't have the 17th drink when you have to be at work the next morning with these wonderful people and doing the job." He said he'd promised himself he "would never drink or take anything while working and I held up to that deal but I was insanely hungover doing the work."
A visibly emotional Goldberg described the experience of sitting beside him during the interview as something truly special:
"He was quite something and really a funny guy. A really good, funny guy."
Many applauded the way Goldberg and her co-hosts handled the segment and shared their thoughts on the late actor.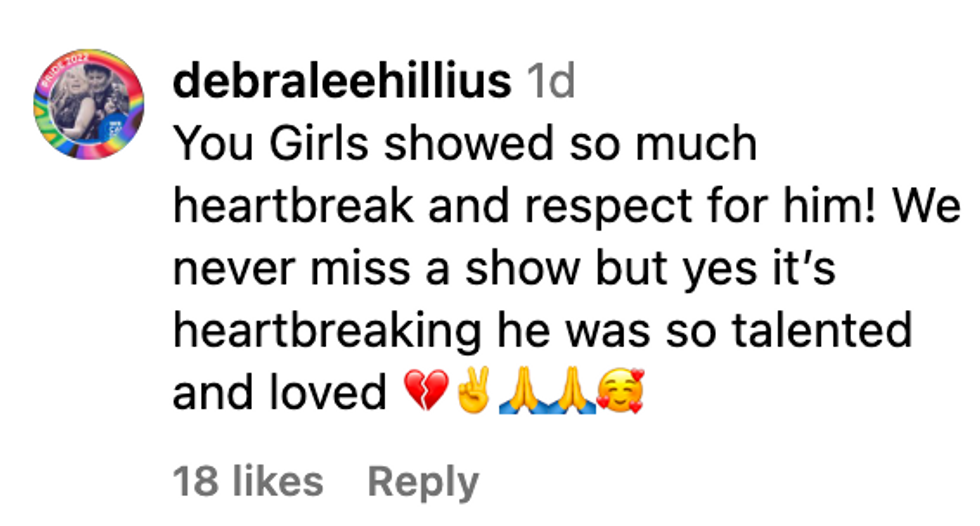 @debraleehillius/Instagram

@ginacrash/Instagram

@ivan_pivac_2507/Instagram
Goldberg's co-host Alyssa Farrah Griffin said afterward that Perry would certainly be remembered for his comedic talents but noted that above all "he wanted to be remembered for helping people."
To underscore that point, co-host Sunny Hostin reminded viewers that Perry had given up his Malibu home and "made it into a rehab center." She said "that is so needed, for someone to be able to see you and be able to help you."
Keep reading...Show less