Tag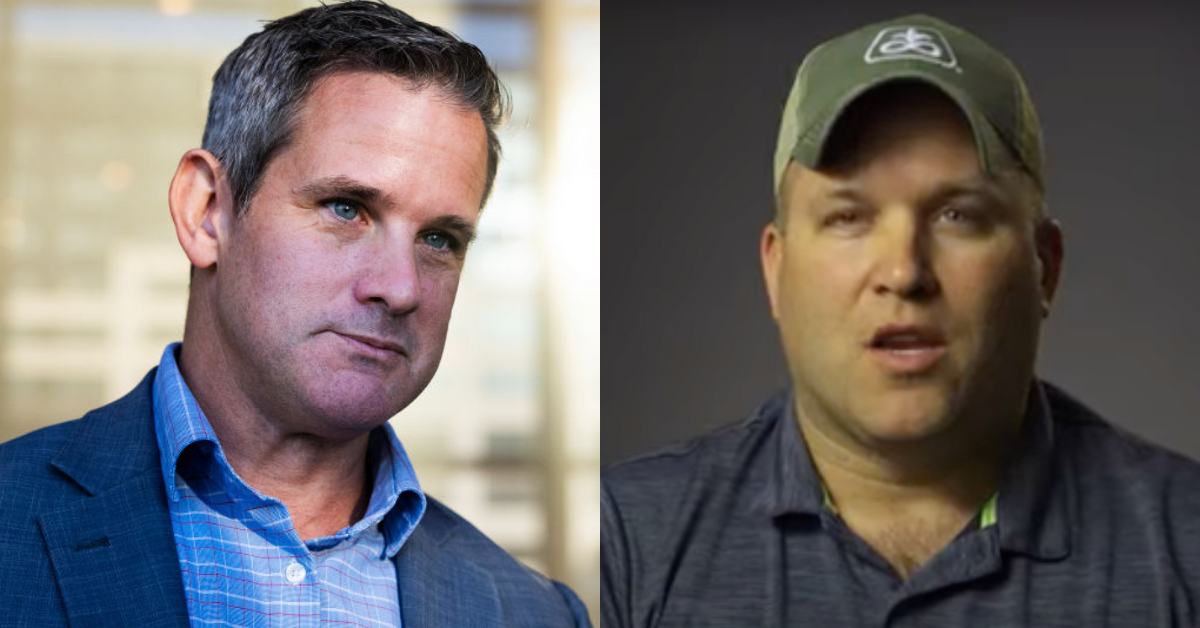 Tom Williams/CQ-Roll Call, Inc. via Getty Images; Karli Healey/YouTube
Former Illinois Republican Representative Adam Kinzinger criticized the "groomer hypocrisy" from Republicans amid news South Dakota Senate candidate Joel Koskan was sentenced to 10 years in prison for raping his adopted daughter, now 20, from the time she was 12.
The news coincides with Missouri state Republican Senator Mike Moon reaffirming his support for the right to marry a 12-year-old girl.
Kinzinger's remark was a jab at members of the GOP who have falsely alleged over the last year that members of the LGBTQ+ community have been "grooming" children and pushed anti-LGBTQ+ legislation in many conservative states based on these lies.
In response to a news report that Koskan had pled guilty to two counts of felony incest, Kinzinger wrote:

"These have all been Republicans lately. Its like those casting the fake stones of 'groomer' are some of the groomers."
You can see Kinzinger's post below.

Koskan has been sentenced to 10 years in the South Dakota State Penitentiary after pleading guilty to two counts of felony incest. Koskan, who ran unsuccessfully for the state Senate in 2022, was arrested days before the election on charges relating to child abuse.

The 44-year-old faced felony child abuse charges for acts that allegedly took place between October 2014 and October 2016, according to court documents filed in November. Koskan was accused of exposing his victim—his now 20-year-old "adopted American Indian daughter," per The Dakota Free Press— to "sexual grooming behaviors."
As part of a new plea agreement, Koskan pleaded guilty to the two counts of felony incest and was sentenced to 10 years in prison. He was also ordered to pay a $10,000 fine for each count, court fees and provide restitution for the victim included in the original plea agreement that was rejected by a judge in March.
You can see a news report about Koskan's sentencing below.
Many joined Kinzinger in condemning Koskan's actions and criticizing the hypocrisy within the GOP.
According to Assistant South Dakota Attorney General Brent Kempema, Koskan and his family pressured his daughter not to report the sexual abuse, causing her to be unable to do so when she first attempted to report it in 2016 due to the trauma it caused her.

In May 2022, she was able to find the courage to reach out to a friend whose father was a retired agent with the Department of Criminal Investigation to report further abuse.
During the investigation, she was pressured to prioritize her family's well-being over her own and to not cooperate with law enforcement. However, she eventually came to the realization the people she was trying to protect did not have her best interests at heart.
Her testimony was crucial to her father's conviction.