Tag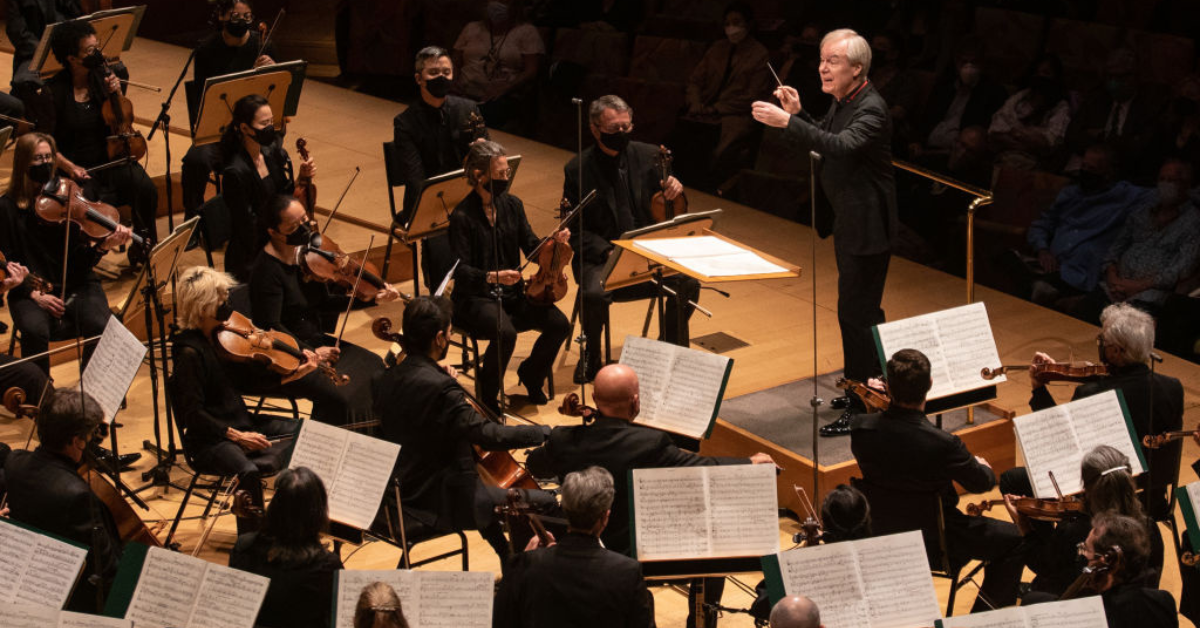 Jason Armond/Los Angeles Times via Getty Images
LA Philharmonic concertgoers heard more than what they paid for last week when a woman in the audience reportedly experienced a "loud and full body orgasm" during the orchestra's Tchaikovsky's 5th Symphony concert.
While there is some debate on the matter, many in attendance during Saturday night's concert at Walt Disney Concert Hall claimed they heard a woman moan loudly during the second movement of the symphony, and fortunately for the internet, audio evidence exists.
See what you think.
In addition to the audio, several ear-witnesses recounted their experience on social media.
Composer and music producer—and brother of actor Ralph—Magnus Fiennes was in the audience during the climactic moment.
He detailed the occurrence, writing:
"Went to see [LA Philharmonic] play @Thomasades and Tchaikovsky 5 last night."
"A woman in the audience had loud and full body orgasm during the 5th's second movement...
"Band politely carried on. Props to LAPhil (and Pytor Ilyich) for bringing it on..."
While a some made the argument the audio in question is of a woman in pain, Fiennes made some compelling counterpoints.
He noted the woman stayed for the rest of the concert and "her demeanor was in evidence."
Others on social media soon chimed in, having their fun, as well.
In addition to social media recollections, others in attendance reported their accounts of the incident to the LA Times.
Molly Grant shared:
"Everyone kind of turned to see what was happening."
"I saw the girl after it happened, and I assume that she... had an orgasm because she was heavily breathing, and her partner was smiling and looking at her - like in an effort to not shame her."
"It was quite beautiful."
An anonymous patron added:
"Pretty quickly, she sort of fell onto her partner's shoulders, and then onto his lap."
"And then her body went limp."
"Maybe like five seconds later, she kind of awoke, and that's when she let out a scream."
While the LA Philharmonic has not commented yet, we'd say the evidence screams for itself.