Tag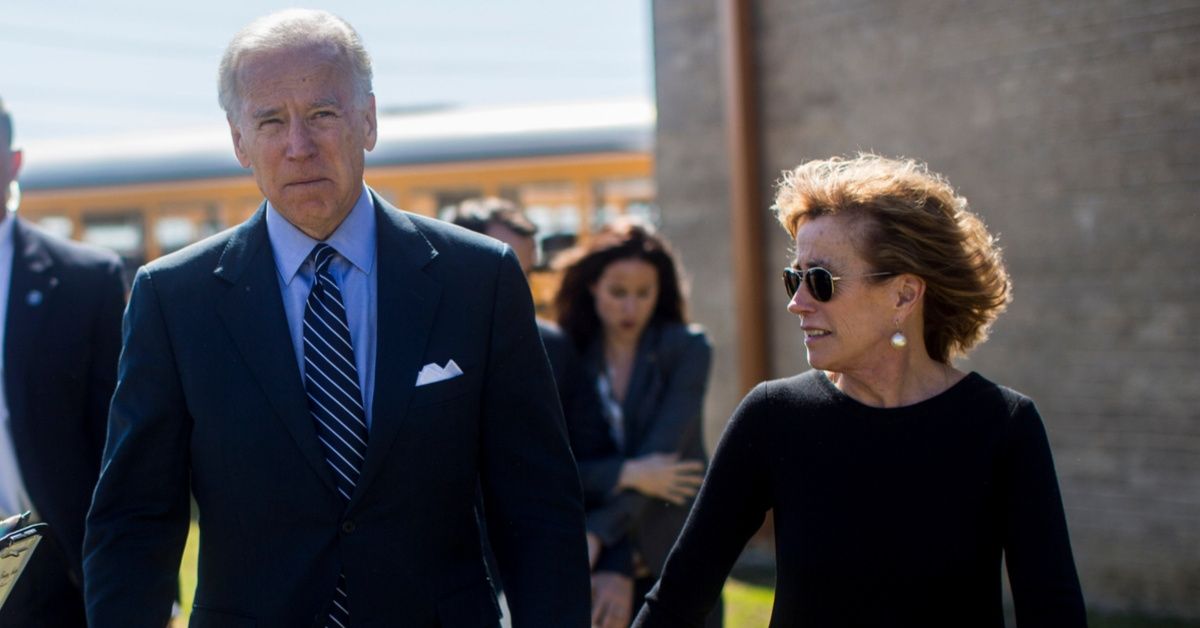 Melina Mara/The Washington Post via Getty Images
Valerie Biden Owens, the sister of former Vice President Joe Biden, spoke about the toll President Trump's recent attacks have taken on her family during a campaign event in South Carolina on Tuesday.
Trump is currently facing an impeachment inquiry after asking the Ukrainian government to look into Biden and his son, Hunter, during a controversial phone call in July.
When asked at the event by an undecided voter how her brother was dealing with Trump's constant attacks, Biden Owens, who has long been one of Joe Biden's closest political advisers, responded:
"Well, I can tell you that he does better than I do with it. It's not pleasant. But Trump has really laid out all of his cards. This is really not about my family. He has chosen my family to be the vehicle that he can [use to] influence the election."
But Biden Owens remains optimistic, despite knowing that the added scrutiny could negatively affect her brother's campaign for president in 2020, saying:

"So do you want to be in this scrum? No. But the part that is, not refreshing — hopeful to me, or makes me feel good, is that Trump thinks that we're the guy to beat. It's perverse, it's backwards. But he's coming after us."
She added:
"I don't want to protest too much, but the press has done their job on this. We haven't had to do it. There's nothing there. Now it's China. I mean, this guy's unhinged."
Biden Owens' comments come on the heels of a new Biden campaign ad, fittingly titled "Unhinged", that slams Trump for lying about the Biden family.
During the 30-second ad, Biden says of Trump:
"Now, fearful about his reelection, he's becoming more unhinged. He wants a campaign on his terms. He imagines that this tactic will allow him to pick his opponent and face only the candidates he thinks he can beat. We're not going to let Donald Trump choose the Democratic candidate."
Unhinged | Joe Biden for Presidentwww.youtube.com
And many seem to agree with Biden's sentiments.
Early polls have consistently shown Biden leading the packed field of Democrats, particularly when looking at head-to-head match-ups with Trump. However, new polls have shown Elizabeth Warren surging slightly ahead of Biden, 29% to 26%, marking the first time Biden hasn't led in the primary polling.

But if it does come down to Biden versus Trump, Biden Owens feels confident that her brother will emerge victorious.
"We don't have an emperor," she remarked. "Joe will take him down. Take down Trump — TDT!"
As the Democratic field begins to narrow in the coming months, a clearer picture will emerge of who will be tasked with "taking down Trump."
Whether Biden is the person to do it is yet to be seen, however.
******
Have you listened to the first season of George Takei's podcast, 'Oh Myyy Pod!'?
In season one we explored the racially charged videos that have taken the internet by storm.
We're hard at work on season two so be sure to subscribe here so you don't miss it when it goes live.
Here's one of our favorite episodes from season one. Enjoy!
Keep reading...Show less