Tag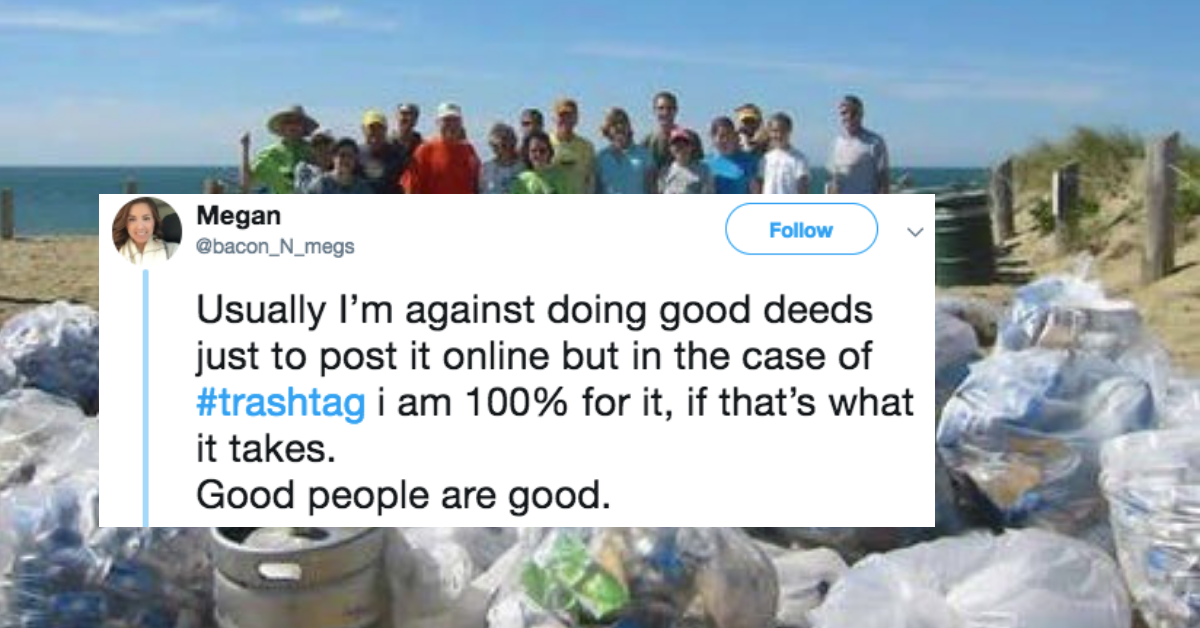 @bacon_N_megs/Twitter
Efforts to stop littering and dumping used a lot of different ploys over the decades, mostly with PSAs and other print or broadcast TV campaigns.
But in the age of the internet and social media, someone came up with a new tactic.
Outdoor lighting and camping gear company UCO created the hashtag #trashtag in 2015.
According to outdoor industry publication snews:
"The UCO #TrashTag Project was conceived by UCO People ambassador, Steven Reinhold, during a period of guilt after his receipt from a self-indulgent shopping spree flew out the window."
"Haunted by this inadvertent littering episode, Reinhold vowed to gather 100 pieces of trash during his road trip – and he did. Returning home from his adventure, Reinhold pitched an expansion of his vision to the UCO team, and the movement began."
The hashtag pops up again and again on Twitter, Facebook, Reddit and Instagram.
It recently went viral again, but unlike other viral challenges, this is one we can all get behind. People around the world post images of an area that needs to be cleaned up and what it looks like after they do the work to get it clean.
Some share just the after showing how much they cleaned up.
But seeing the before is impactful too.
Viral challenges can be silly and in some cases downright dangerous, but #TrashTag is something our world can definitely benefit from.
You can join one in your area or create your own.
Bravo to UCO for starting the ball rolling!
Keep reading...Show less