the weeknd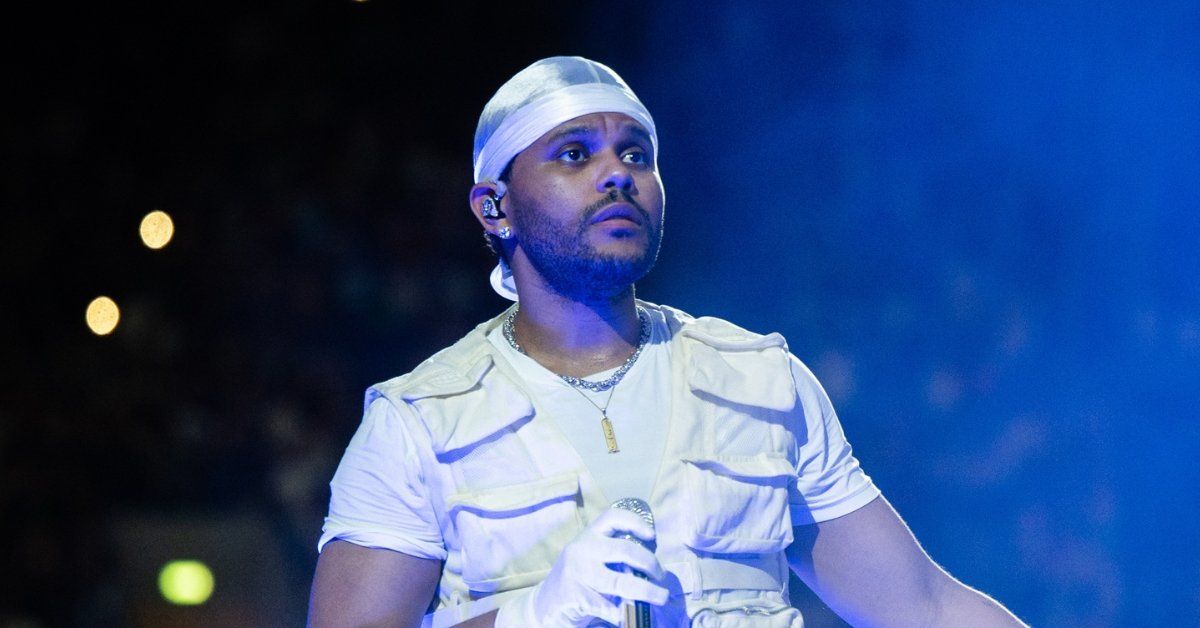 Samir Hussein/WireImage
The Weeknd invited a front-row concertgoer to sing into his handheld mic, and the brief experiment didn't go so well.
The Canadian singer is currently on his After Hours til Dawn global stadium tour, which kicked off last July in Philadelphia to support his fourth and fifth studio albums, After Hours (2020) and Dawn FM (2022).
In a viral clip, he was seen walking in front of the stage accompanied by bodyguards and performing the song "Out of Time" from the Dawn FM album.
He stopped in front of an off-camera fan and aimed the mic at them, encouraging them to sing along.
But what resulted was not a sing-a-long. It was more of a shriek-a-long.
The singer immediately retracted his mic and gave a look that seemed to indicate, "Well, at least we tried."
You can watch the hilarious moment here.
Social media users responded with memes reflecting The Weeknd's regretful fan interaction.
Others weighed in on the wasted opportunity.
The fan interaction fail was a minor blemish on The Weeknd's highly successful tour that has been marked by numerous highlights and milestones.
On the first leg in the U.S. and Canada, the After Hours til Dawn tour surpassed $148 million in gross sales, selling more than 1 million tickets.
The tour also became the highest-grossing tour featuring a Black artist, with gross sales of $350 million exceeding Michael Jackson's 1996/1997 HIStory World Tour, which grossed $311 million (adjusted for inflation).

During his stops in the UK, the number of tickets sold (87,000) broke Wembley Stadium records for the "Traditional Concert set-up" with the stage at one end of the stadium, according to Live Nation.

He also broke records at London Stadium last month with the highest single-night attendance, with over 80,000 concertgoers.
Now that's something to scream about.

Keep reading...Show less