Tag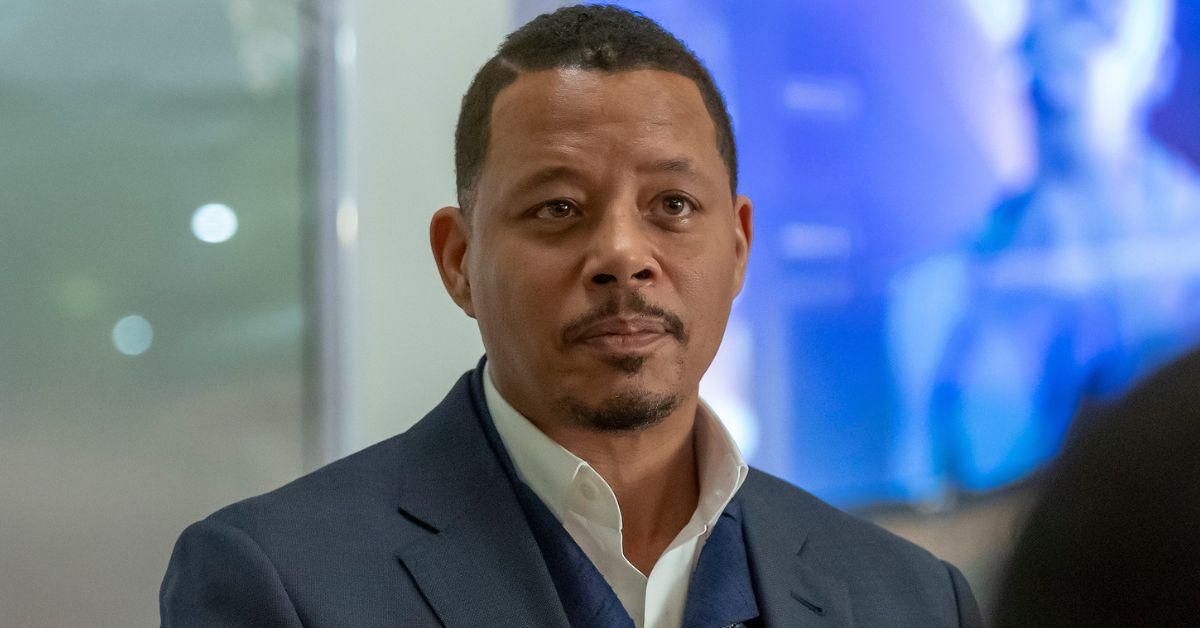 FOX via Getty Images
Actor Terrence Howard revealed his apparent breakthrough in the world of physics at a press conference in Uganda.
In a presentation meant to woo investors, the star of the TV series Empire claimed he invented a "new hydrogen technology" to help defend the sovereignty of the landlocked, equatorial central African country. Uganda borders massive Lake Victoria's northern shore.
On July 13, Howard told an audience which included Ugandan dignitaries:
"I was able to identify the grand unified field equation they've been looking for, and put it into geometry."
He continued:
"We're talking about unlimited bonding, unlimited predictable structures, supersymmetry."
He also shared the new hydrogen tech would be compatible with The Lynchpin.
The Lynchpin is Howard's proprietary drone technology.
Howard added regarding his drones:

"The Lynchpins are now able to behave as a swarm, as a colony, that can defend a nation, that can harvest food, that can remove plastics from the ocean, that can give the children of Uganda and the people of Uganda an opportunity to spread this and sell these products throughout the world."
People who short-circuited trying to comprehend his speech had some thoughts.

Howard briefly retired from acting after finishing the final season of Empire; however, it was announced in February 2021 he would star in the British sci-fi/thriller film Beneath.

But during his acting hiatus, it seems Howard endeavored to explore reinventing physics after years of being in an industry in which he was "tired of pretending."
According to Vice, Howard confused a red carpet interviewer at the 2019 Emmy's after claiming he has "made some discoveries in my own personal life with the science that, y'know, Pythagoras was searching for."
He added:

"I was able to open up the flower of life properly and find the real wave conjugations we've been looking for 10,000 years."
Howard broke it down further, stating:
"All energy in the universe is expressed in motion, all motion is expressed in waves, all waves are curves, so where does the straight lines come from to make the Platonic solids?"
"There are no straight lines. So when I took the flower of life and opened it properly, I found whole new wave conjugations that expose the in-between spaces. It's the thing that holds us all together."

He also claimed in a Rolling Stone interview that "1 x 1 = 2" then shared his "proof" on Twitter.
Howard has claimed he "went to school for chemical engineering and applied materials" but did not complete his engineering degree.
He says he still thinks of himself as an engineer and intends to return to complete the "three credits" he claims are all he needs. No part of Howard's account of his educational history has ever been confirmed however.
Howard said he attended Pratt Institute, but the school closed its engineering degree program in 1993. In 2013, Howard said on Jimmy Kimmel Live! he earned a PhD in chemical engineering from South Carolina State University (SCSU). However Howard never attended the school and SCSU does not confer doctorates in chemical engineering.
Howard was awarded an honorary degree of "Doctorate of Humane Letters" (DHL) from SCSU for speaking at its commencement ceremony in 2012.
Howard has never elaborated on "how he identified the grand unified field equation" or any of his other claims nor demonstrated his breakthrough discoveries.