taryn manning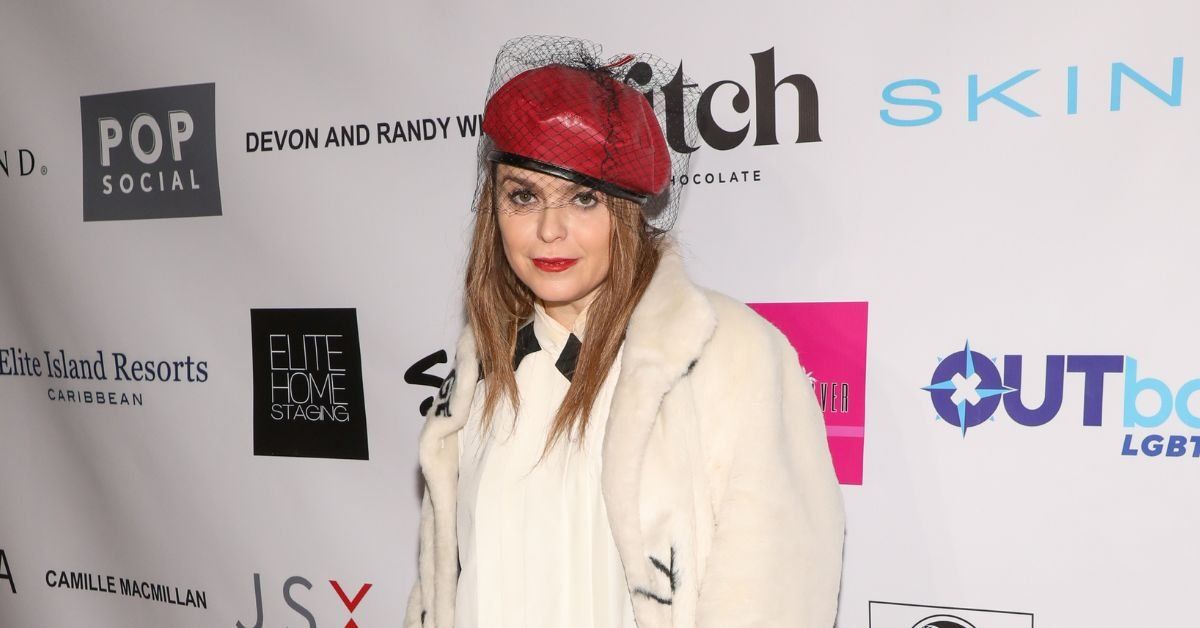 Paul Archuleta/Getty Images
Orange is the New Black actor Taryn Manning got real with fans on Instagram and admitted to having an affair with an unnamed married man.
The 44-year-old apologized for her previously erratic online behavior after discovering the man she was having sex with was not single.
Manning had posted since-deleted TikTok videos of her providing explicit details of their bedroom practices.
She also addressed and went off on the man's wife after she allegedly called Manning a "lunatic."
Here is a video clip of her unhinged rant that was shared on X, formerly known as Twitter.
Warning: NSFW language.
On August 14, Manning issued a statement expressing regret.

"Over the past few days, I've had some time to reflect on the situation I've been dealing with, " Manning began in an Instagram post.
"I was deeply hurt and handled things on a public platform when I should've just dealt with them quietly with the support of my close friends and family."
She continued:
"I felt a lot of Guilty After exposing everything and thought maybe the best resolution to the situation would be to say I lied about it all, but that is not the truth."
"I started a relationship with someone who was married and told me he would leave his wife."
"In the end, I found out that wasn't possible."
Manning said she prides herself on being "an ethical and kind person," and while she knew she was wrong in her situation, she added:

"The heart makes you do crazy things sometimes."
"I am sorry for exposing my situation; I am not sorry for how I love."
"I hope to find somebody who cherishes me the way I adore them. A healthy type of love."
"A love that isn't so blind that it forces me to be somebody I'm not."
She concluded her post with:
"This was a huge learning lesson for me."
"With all this said, I am asking everyone to please give me my privacy so I can heal and mend my heart. Thank you."
In her previous video, Manning was in her car while filming the wild confessional.
She went into details about how she pleased the married man in bed and explained that she drove to Newport Beach to buy him a boat because she was "so in love" with him.
Manning said she couldn't stand the man's wife, who called Manning a "lunatic" and threatened to call a reporting officer on her.

"He came to me, so you don't accuse me of being the lunatic," she said, adding:
"I'll tell you one thing lady, you wanna put me in jail, I'll put you in jail so fast your head will be spinning."
"Don't you ever threaten me!"
Social media users gave their two cents after recovering from hearing about the drama.
One user was genuinely concerned for her.

Manning—who does not identify as gay despite her history of dating women— has had legal troubles in the past, including being arrested for assaulting her personal assistant and makeup artist in 2012 and for violating a restraining order, and making criminal threats against a former girlfriend in 2014.

She made her film debut in 2001 with Crazy/Beautiful, which was followed by a role playing one of Britney Spears' best girlfriends in the 2002 movie Crossroads.

Manning went on to have more minor roles in films like 8 Mile, Oleander, and Cold Mountain.

She is most famous for playing Tiffany "Pennsatucky" Doggett in the Netflix series Orange Is the New Black, which ran for seven seasons after its premiere in 2013.

Producers of OITNB threatened to remove her from the show and required her to check into a drug rehabilitation facility after Manning's alcohol abuse disorder began interfering with production on the series.

Keep reading...Show less