sofia vergara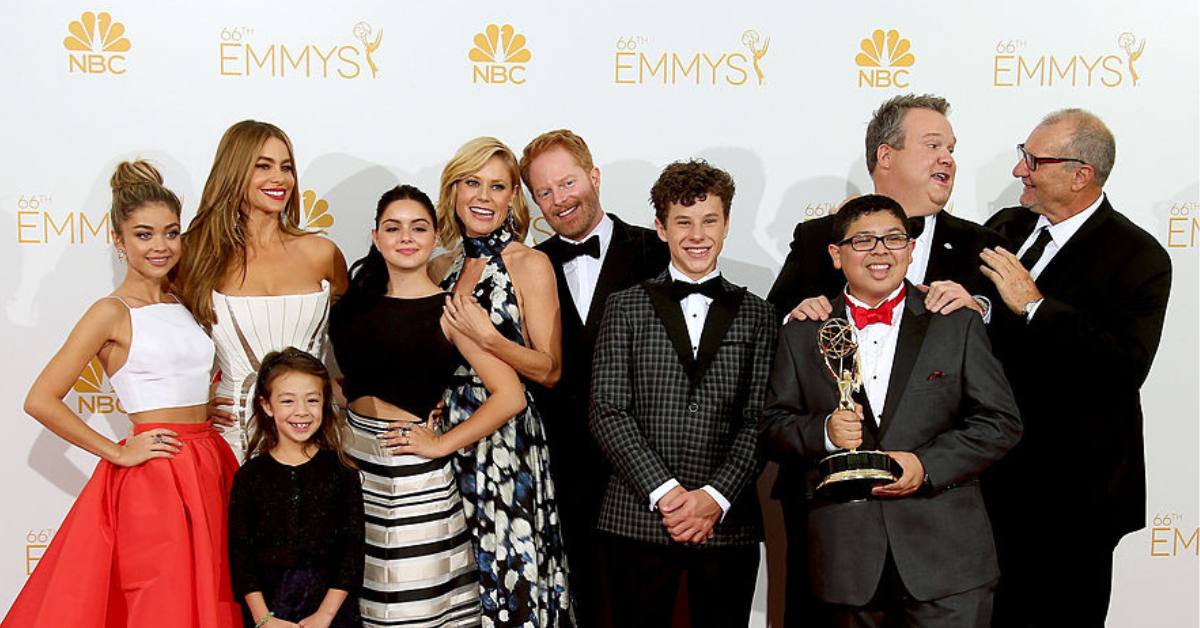 Dan MacMedan/WireImage/Getty Images
The beloved cast of Modern Family has come together for a heartwarming reunion, showcasing their enduring bond beyond the show.
Actor Sofia Vergara recently shared several snapshots of what she dubbed the "first Modern Family reunion," reaffirming the tight-knit relationships within the Dunphy-Pritchett-Tucker clan.
Despite their joyful gathering, keen-eyed fans might notice the absence of Ty Burrell, who portrayed Phil Dunphy on the show, which aired its series finale in 2020. To include him in the reunion spirit, the group creatively honored him with a framed photo showing Phil wearing his signature headphones.
In a touching gesture, the cast raised a toast to the photo on the mantle, playfully lamenting Burrell's absence.
You can see it in the video below.
Actor Jesse Tyler Ferguson also posted multiple photographs from the reunion on Instagram.
The reunion photo, featuring series creators Christopher Lloyd and Steve Levitan, prominently displayed the framed picture of Phil.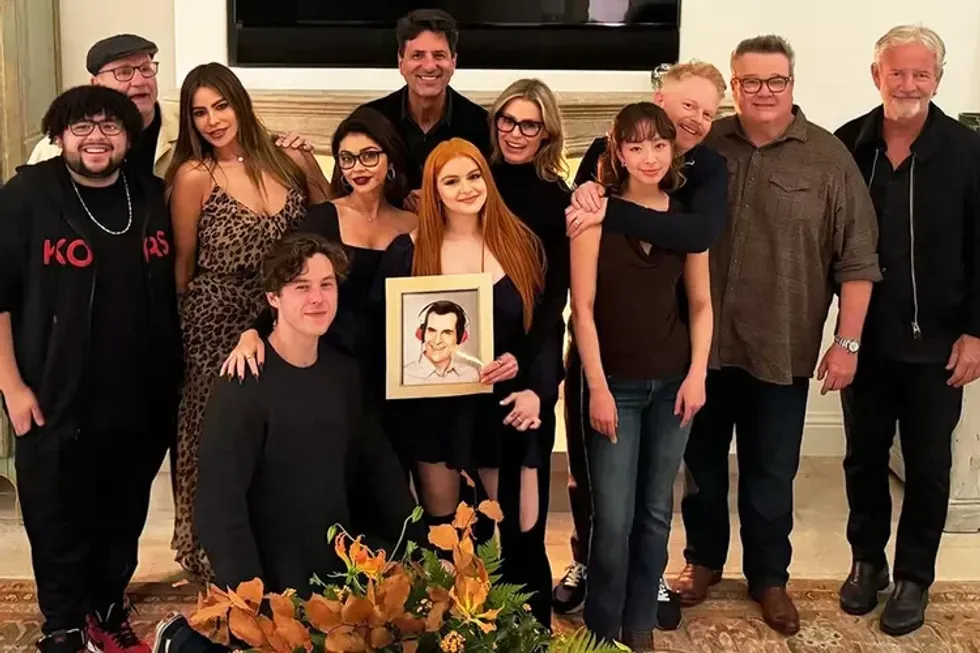 @jessetyler/Instagram
Burrell showed up where he could, of course.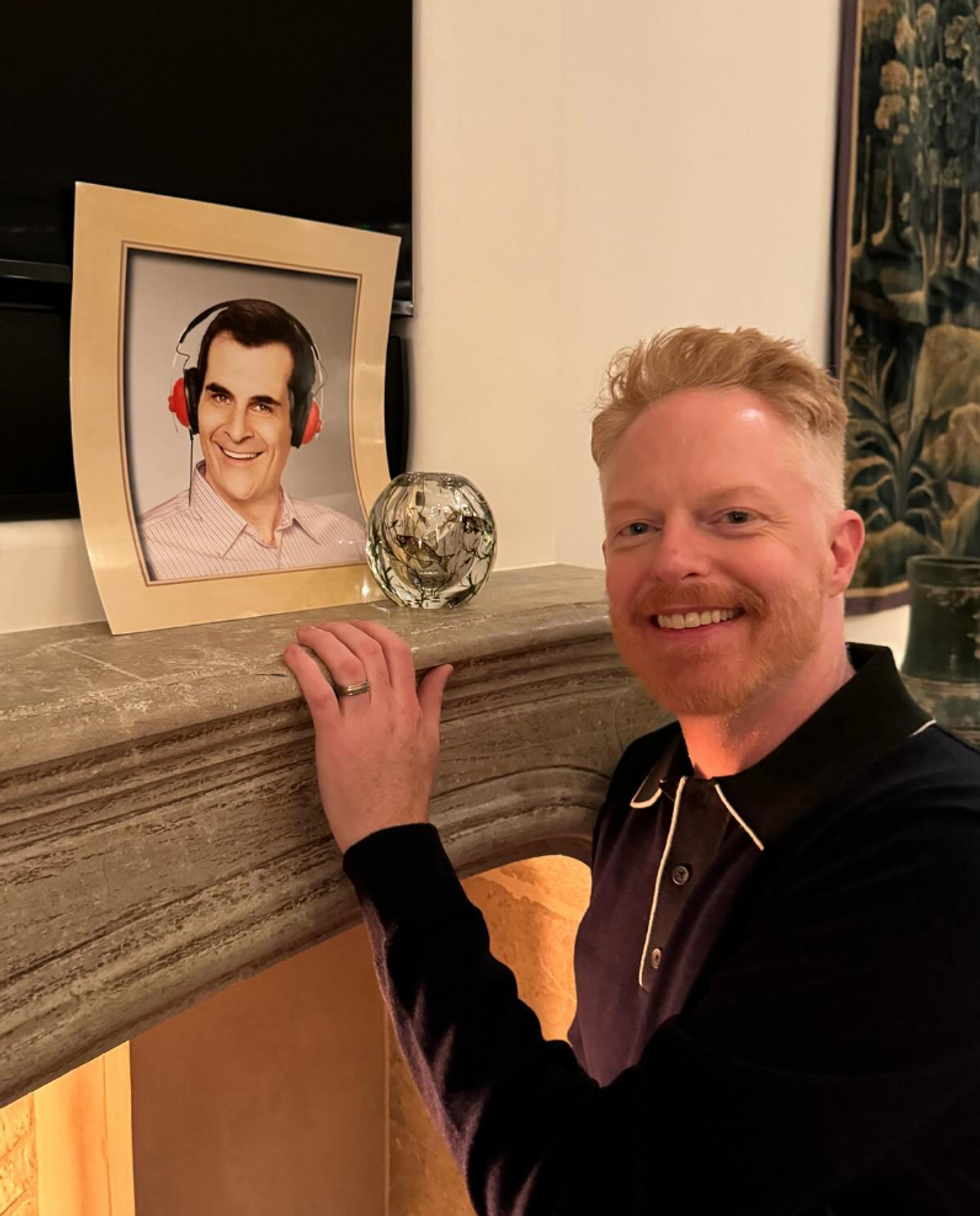 @jessetyler/Instagram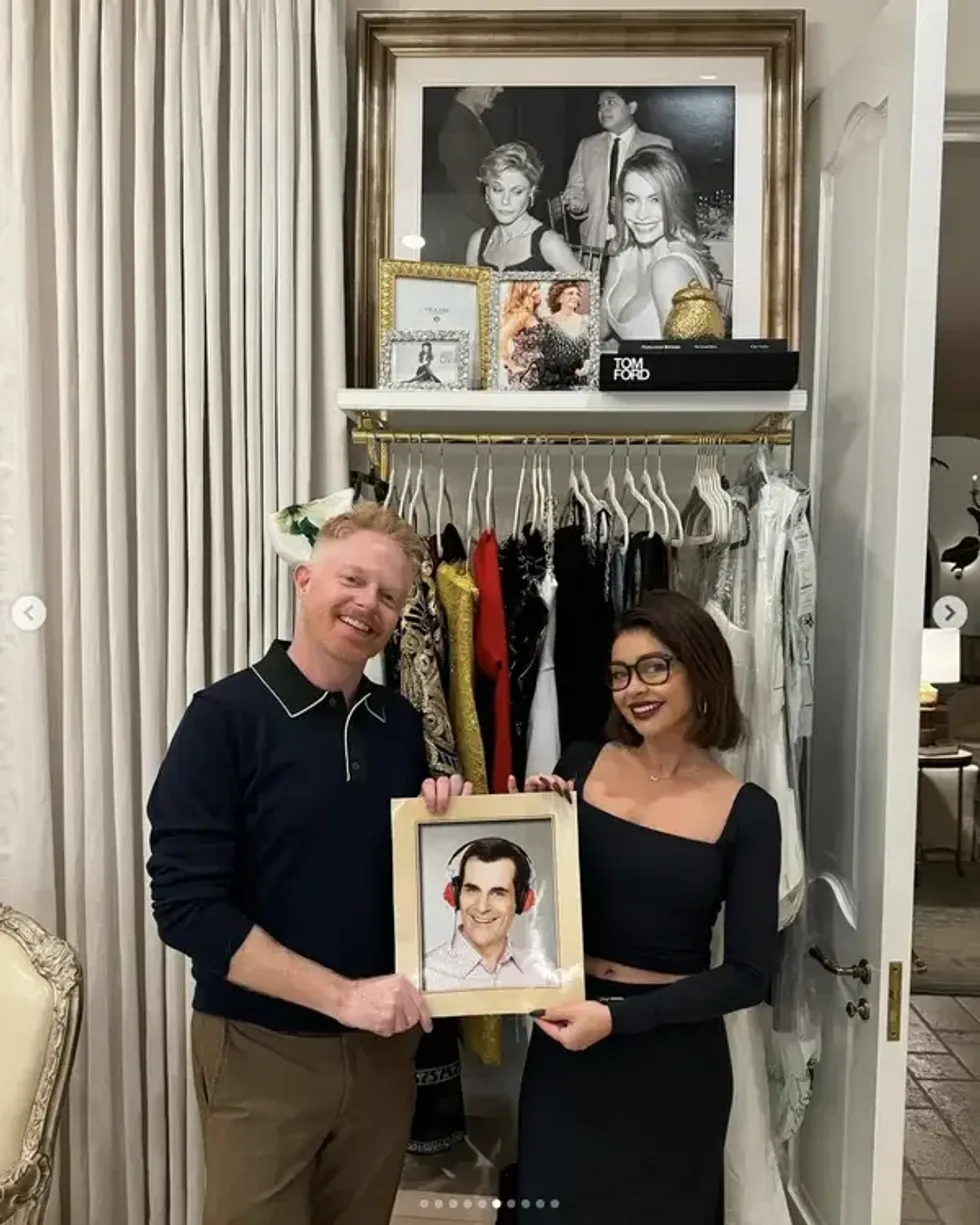 @sofiavergara/Instagram
The official reunion photo quickly went viral.
Fans loved it all—and definitely appreciated the way the cast chose to include Burrell, though some initially assumed the tribute to his absence meant he'd died.
Modern Family, conceived and produced by Levitan and Lloyd, debuted in 2009, chronicling the lives of three diverse families in suburban Los Angeles. The show quickly gained immense popularity, with its characters becoming television favorites. Throughout its run until its conclusion in 2020, the ABC sitcom earned 22 Emmys, including five for Outstanding Comedy Series.

Burrell himself was a series favorite throughout the show's entire run, for which he won the Primetime Emmy Award for Outstanding Supporting Actor in a Comedy Series in 2011 and 2014, from eight consecutive nominations.
Burrell, on top of sharing the Screen Actors Guild Award for Outstanding Performance by an Ensemble in a Comedy Series with his co-stars, also won a SAG Award in 2014 for Best Actor in a Comedy Series.
Keep reading...Show less