Tag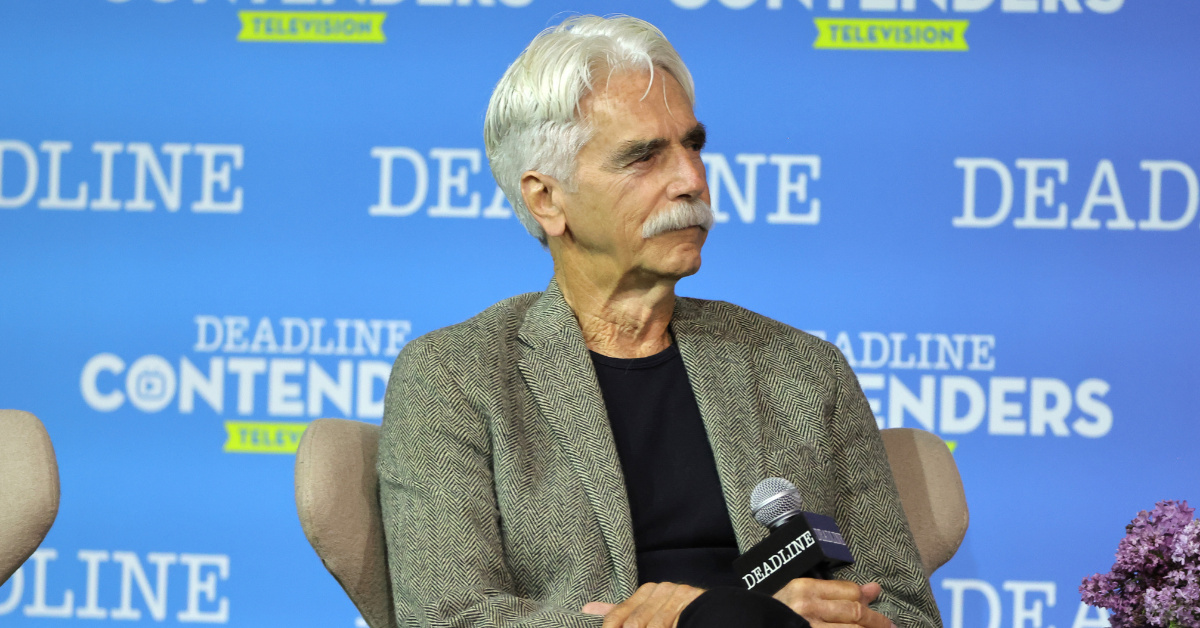 Kevin Winter/Getty Images for Deadline Hollywood
Actor Sam Elliott, delivered an apology for his harsh and homophobic critique of the movie Power of the Dog on a podcast in February.

When Marc Maron, host of the podcast WTF, questioned Elliott about his thoughts on the film, Elliott called it a "piece of s**t" and complained about "allusions of homosexuality."

During a panel discussion with Deadline on Sunday Elliott was confronted point blank about his vulgar rant on the podcast.
The actor responded:
"First, don't go do a podcast whose call letters are WTF."
"That movie struck a chord with me, and in trying to tell the WTF guy how I felt about the film, I wasn't very articulate about it."
"I said some things that hurt people, and I feel terrible about that."
Elliott continued:
"The gay community has been incredible to me my entire career ... Friends on every level ... and I'm sorry that I hurt any of those friends ... "
"I want to apologize to the cast of Power of the Dog, brilliant actors all, and in particular Benedict Cumberbatch."
"I can only say that I'm sorry, and I am."
You can watch the video below:
Some people are saying the apology is just not enough.
As one person commented:
"Elliott showed his true character & hate filled bigoted heart."
"Guess just being misogynistic wasn't good enough."
"But this doesn't surprise me one bit."
"He's partly a byproduct of his generation, but many of them have realized the world has changed in acceptance of women & LGBTQIA."
But others felt his apology was heartfelt and genuine.
Someone noted:
"This is a really, really good apology from Sam Elliot."
"Directly engaging with his own word choice, specific attribution of the harm he caused, genuinely remorse."
"Rare to see in Hollywood ..."
Power of the Dog, was praised for its redefined look at the American West through a lens that abandoned traditional notions of toxic masculinity, bringing homosexuality and nontraditional perspectives center stage.
Comparing the characters in the movie to the Chippendales Dancers, Elliott said:
"That's what all those f**king cowboys in that movie looked like."
"They're all running around in chaps and no shirts."
"There's all these allusions of homosexuality throughout the f**king movie."
His comments did not fare well with listeners and he has faced significant backlash since then for disrespecting the LGBTQ+ community.
As one person said:
"It's disappointing to find out that Sam Elliot is just another old white dude with outdated views on sexuality, masculinity, & gender."
"The mythologized American West was far more queer than we've been taught & The Power of the Dog & Brokeback Mountain (& I'm sure others) show."
Notably, when Power of the Dog star Benedict Cumberbatch caught wind of Elliott's comments, he called his reaction "odd."
He said:
"Beyond that reaction that sort of denial that anybody could have anything other than a heteronormative existence because of what they do for a living or where they're born, there's also a massive intolerance within the world at large towards homosexuality still and toward an acceptance of the other and anything kind of different... it's not a history lesson."
People felt an apology to Cumberbatch was due.
Elliott is famous for his western acting gigs, continuing the trend in his most recent project 1883.
Where he is known for his roles as a traditional American Western character, his criticism of the film flew in the face of its purpose—to abandon the antiquated heteronormative cowboy.
It seems the film's purpose has since been made clear to him.