rupublicans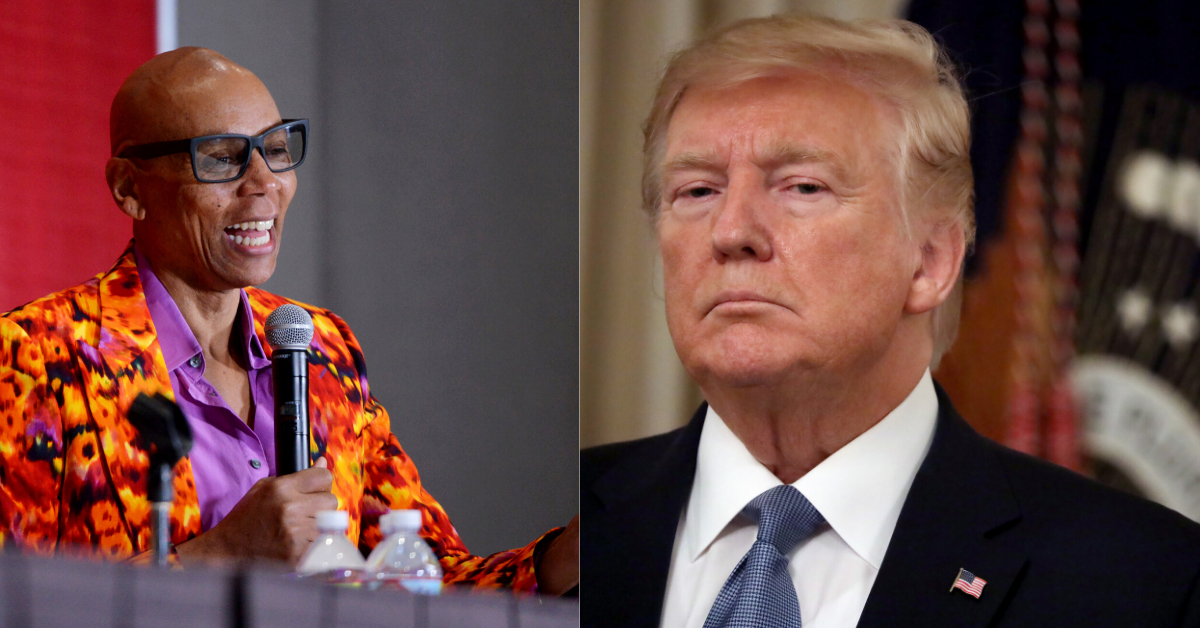 Chelsea Guglielmino/Getty Images; Chip Somodevilla/Getty Images
Donald Trump, in his infinite wisdom on Twitter, misspelled the word "Republicans" as "Rupublicans" in a tweet that was once again calling the Ukraine scandal a "witch hunt."
In response, Mama RuPaul and her fans from RuPaul's Drag Race have taken the term all for themselves.
The tweet, which is Trump's usual level of unhinged, was the genesis of the word.
The Republican party—who have a long history of discrimination and ignorance when it comes to the LGBTQ+ community—have never been considered friends of most RuPaul's Drag Race fans.
But the RuPublicans? The political party of Mama Ru herself?
That's a different story.
What's even more puzzling about this is in part one of the tweet, he spells "Republican" completely correctly.
But in part two, Mama Ru's political party is all that there is.
Also, E and U are nowhere near each other on a standard US QWERTY keyboard, so the mystery of how this typo even happened grows deeper and deeper.
But Mama Ru is all in on the RuPublican Party.
Last week, Drag Race UK contestant The Vivienne won the first-ever UK Snatch Game with her Donald Trump impression that left us all gagged.
Hopefully you too will consider joining the RuPublican party.
See where it all began with Rupaul's Drag Race season one available here.
Keep reading...Show less