rudy giuliani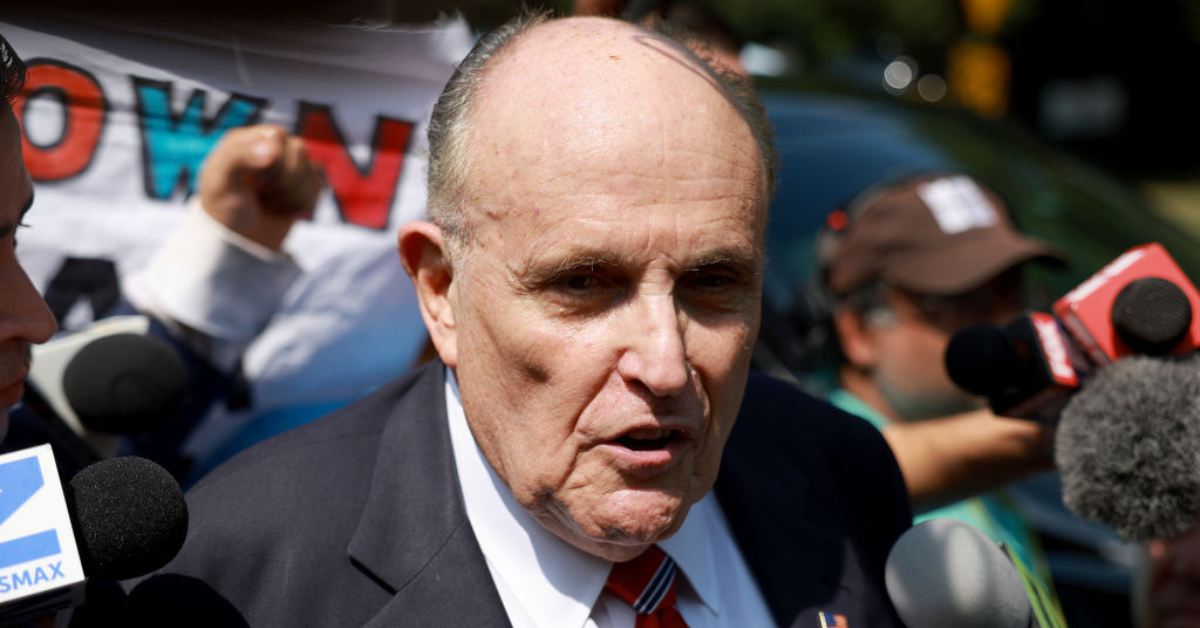 Joe Raedle/Getty Images
Social media users had a field day after former President Donald Trump's attorney Rudy Giuliani turned himself in to the Fulton County Sheriff's Office to face charges in Georgia related to his attempts to overturn the 2020 election results.
Giuliani was one of 18 of Trump's associates—including former Chief of Staff Mark Meadows and members of the legal team—who have been charged under Georgia's anti-racketeering law.
The former New York City Mayor's mugshot quickly circulated on social media.
Despite the gravity of the charges, Giuliani's mugshot has ignited a wave of memes across social media platforms. The 79-year-old, once hailed as the Time Person of the Year, now faces potential jail time, and internet users have taken the opportunity to add a touch of humor to the situation.
Giuliani's bond has been set at $150,000, reflecting the legal ramifications he now faces. However, netizens are showcasing their creativity by crafting a variety of memes that both comment on his legal woes and provide a lighthearted spin.
The memes came rolling in—and they were instant classics.
Giuliani stands accused of leading Donald Trump's efforts to pressure state lawmakers in Georgia and other closely contested states to disregard the voters' will and unlawfully appoint electoral college electors who would favor Trump.

He faces charges related to fabricating false statements and soliciting misleading testimony, as well as conspiring to create fabricated documentation and urging state legislators to violate their oath of office by selecting an alternate flase group of electors supportive of Trump.
Speaking to reporters afterward, the unrepentant Giuliani called the indictment a "travesty" and asserted that the case against him and others "is a fight for our way of life."
Giuliani went on to describe the charges as an "attack" against Trump, who is currrently the leading candidate for the GOP presidential nomination despite facing 91 charges across four separate indictments.
Keep reading...Show less