Tag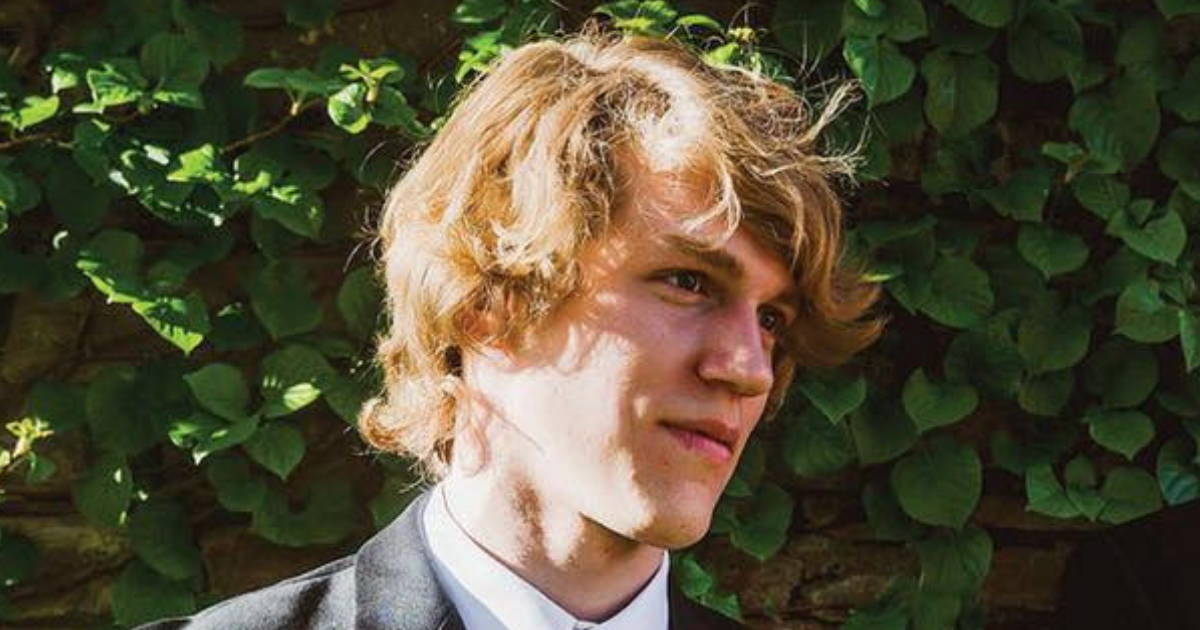 Sean Parnell/Facebook
Riley Howell, the University of North Carolina at Charlotte student who threw himself over a gunman to prevent a mass shooting, died on April 30th.
Howell was posthumously awarded a Purple Heart and Bronze Star from a US Marine Corps veteran on May 22, 2019.
In Wednesday's presentation, Thomas "Stormy" Matteo, a Vietnam veteran and recipient of six Purple Hearts and President of the Purple Heart Society, presented the honors to Howell's family. Matteo told the family that Riley was a "true hero" while presenting via Facetime.
Riley Howell was an Army ROTC cadet. He was shot and killed alongside his fellow student, Reed Parlier, age 19.
There were four others injured in the attack that lead to two counts of murder and four counts of attempted murder for the gunman.
The Waynesville Police Department shared the news of Matteo's gift on their Facebook page.
The Howell family received a plaque that noted Riley's actions the day of the attack, including:
"It is with great Honor and Respect to present the American Hero Award posthumously to Riley C. Howell. Cadet Howell with complete disregard for his personal safety, made a decision to stop an Active Shooter on his college campus."
Many online are praising the young cadet's actions, while offering notes of condolences and shared grief to the mourning family.
@CNN #RileyHowell was a brave young man who should not have had to lose his life. His family and friends must be im… https://t.co/YE17dS6PCl

— YOPE 😀 (@YOPE 😀) 1558710471.0
@CNN This deserves so much more attention , and may he rest peacefully❤️

— एंड्रिया (@एंड्रिया) 1558756603.0
@CNN May you attain the supreme bliss of Nibbana

— Ruwani Bandara (@Ruwani Bandara) 1558713159.0
@CNN "Some gave all"

— Norberto Jimenez (@Norberto Jimenez) 1558709280.0
The plaque went on to read:
"As the shooter entered the facility, he began to fire upon unarmed students. Cadet Howell tackled the suspect to the ground, covering his body in an attempt to stop the attack."
While there was one other person left dead at the scene and four others injured, Howell's efforts assisted in the survival of counless more.
Keep reading... Show less