Tag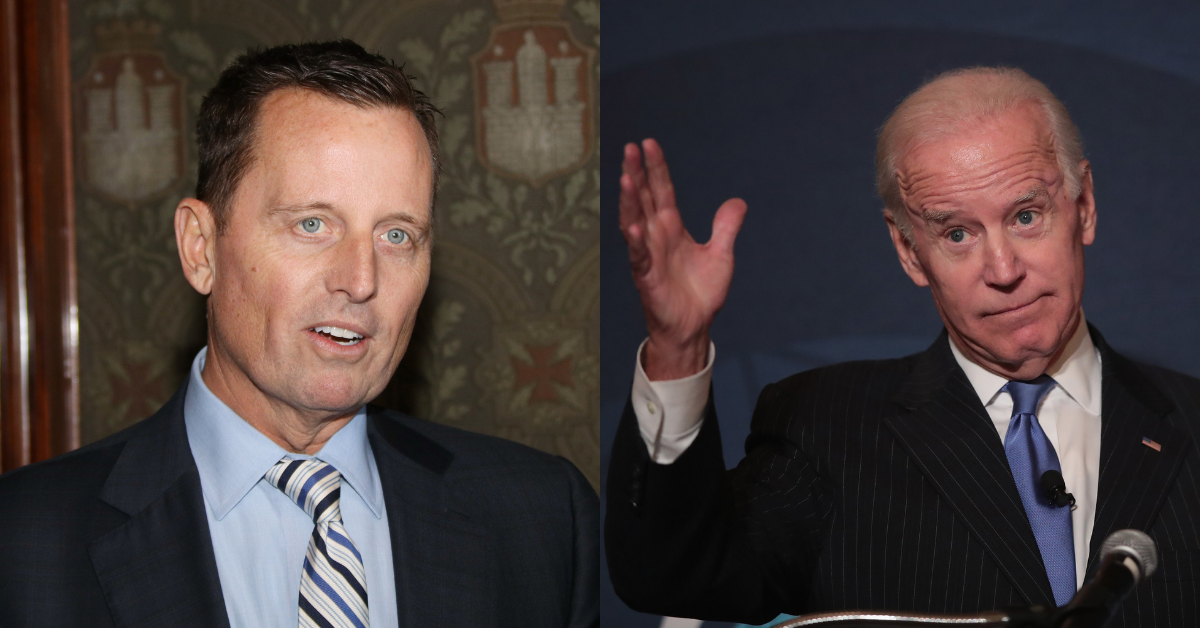 Tristar Media/Scott Olson/Getty Images
The former acting Director of National Intelligence under President Trump, Richard Grenell, recently tried to publicly shame presidential hopeful Joe Biden for not wearing a mask. The problem? The photo he used was from last year, before mask mandates were a thing.
In a tweet which has since been taken down, Grenell referred to Biden as a "Washington DC Phony."
"Washington, DC phony!@JoeBiden doesn't wear a mask on a plane – but wears one OUTSIDE!?"
This is not the first time Grenell has tried to criticize Biden on social media. Earlier this year Grenell, who is openly gay, lashed out at the former vice president for choosing a heterosexual running mate, of all things.
Twitter users were quick to ridicule Grenell for what many have asserted was intentional, albeit quite sloppy, disinformation.
It would seem that not everyone noticed that the photo was a year old, though. Right-wing pundit Mark Levin retweeted the image unironically, calling Biden a fraud.

While this is far from Grenell's first Twitter rant, it may be the most obviously false. Instead of accepting the loss, though, Grenell has doubled down. He posted another tweet with 2 images of Biden, without captions that make them easy to date this time.
People were quick to drag Grenell on the new tweet as well.
Things may not have gone according to Grenell's plans, but he doesn't show any signs of changing his strategy.