Tag
@kofranco/TikTok
Working out too hard can have surprisingly severe consequences. Sure, everyone wants to get "swole" and "snatched," but if you hit it too hard, you could end up in a really bad spot.
TikToker @kofranco learned this the hard way. After her first spin class, she nearly lost one of her legs—all because she tried to go way too hard on the pedals.
After over three million views, Kaelyn, the original poster, shared more about her story.
"On September 15th, I took a spin class. Being someone who played sports all my life, I found it very strange that my legs immediately buckled when I got off the bike," she explained in an Instagram post.
"I felt like I couldn't move. My cousins were laughing at me but I knew something was wrong…"
@kofranco/TikTok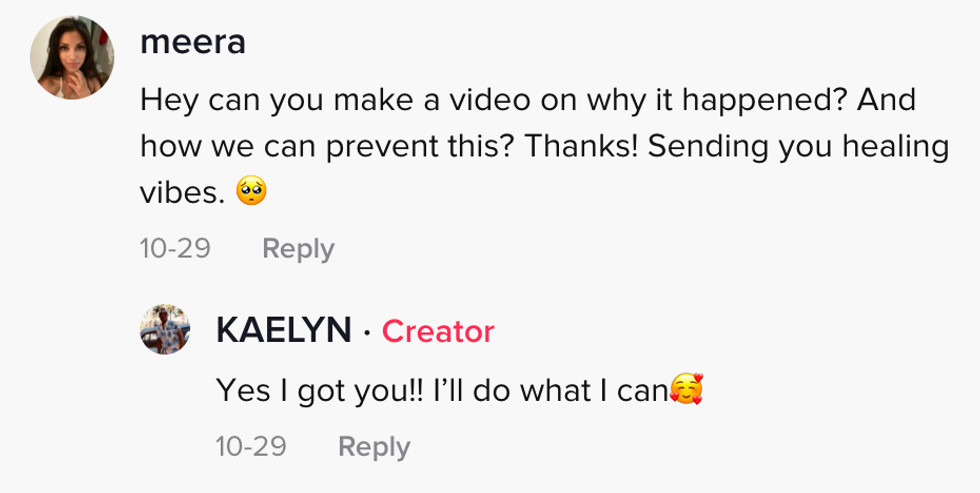 @kofranco/TikTok
@kofranco/TikTok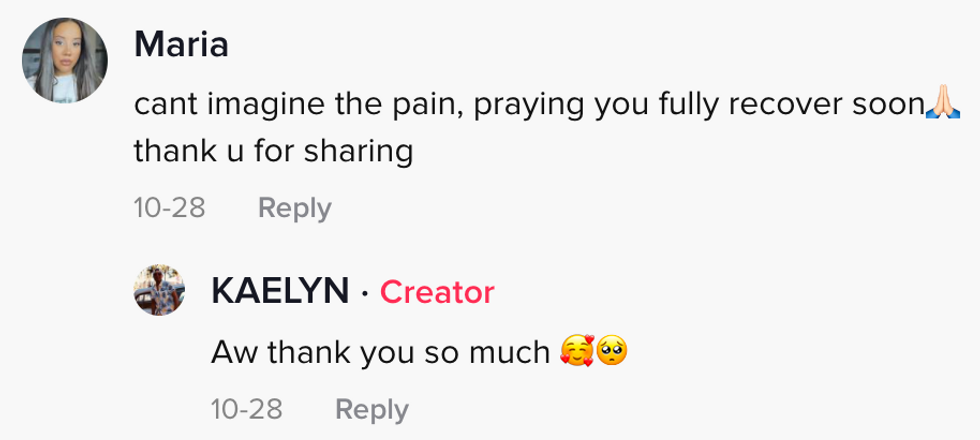 @kofranco/TikTok
"Fast forward to the night of the 16th," she continued:
"I am crying in pain. I went to the hospital that night. I was hospitalized for Rhabdomyolysis , and I will be sharing more information about this horrifying illness."
"I had to get emergency surgery to save my leg and my life."
@kofranco/TikTok

@kofranco/TikTok
@kofranco/TikTok
@kofranco/TikTok
Rhabdomyolysis (or Rhabdo) is a condition in which damaged muscle tissue releases its proteins and electrolytes into the blood, which can severely damage the heart and kidneys.
Rhabdo can lead to permanent disability or even death.
Thankfully, Kaelyn is alive and well, though still recovering. And she is on a mission to teach others how to put their own health first.