Tag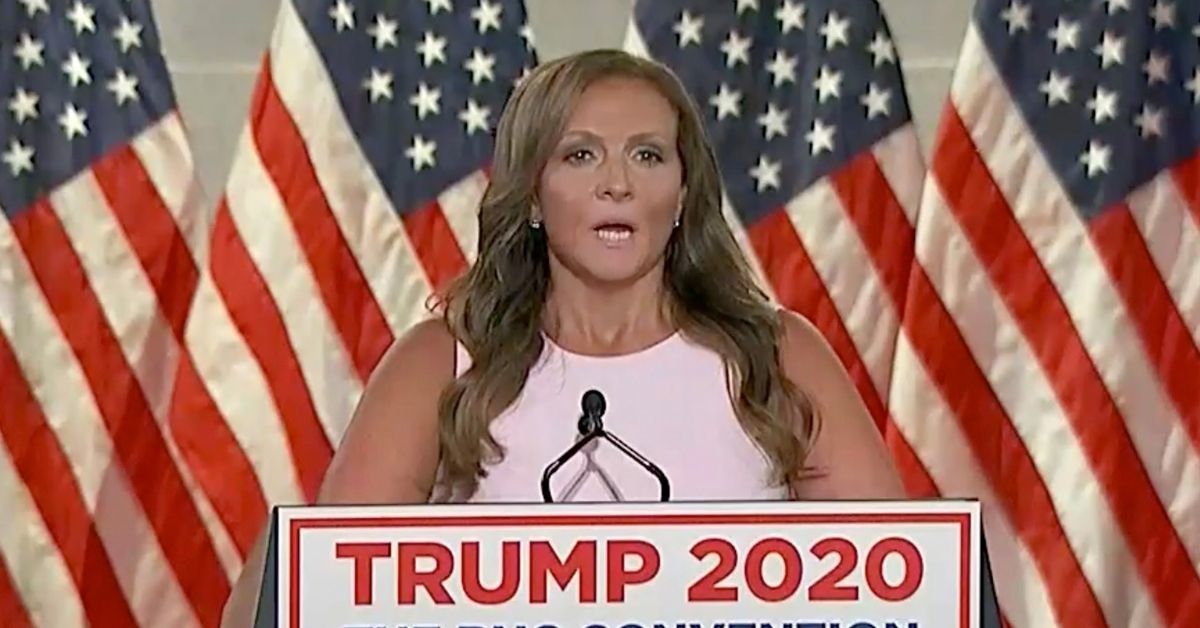 Committee on Arrangements for the 2020 Republican National Committee via Getty Images
Months after it aired, the bizarre 2020 Republican National Convention is still making headlines—for all the wrong reasons.
Some may remember Amy Thorn, a West Virginia nurse and one of the many RNC speakers to heap praise upon President Donald Trump, whose handling of the virus is at 35 percent approval after 200+ thousand American deaths.
Thorn used the name "Amy Ford" when speaking at the event, where she detailed her time volunteering as a nurse in New York and San Antonio during the virus.
Watch her appearance below.

WATCH: Nurse Amy Johnson Ford praises Trump administration's action on telehealth | 2020 RNC Night 1www.youtube.com
Thorn said of the President:

"President Trump recognized the threat this virus presented for all Americans early on and made rapid policy changes."
Now, Thorn has become one of the many in Trump's orbit charged with a crime.
As the New York Post reports, Thorn shot a woman in the stomach after an argument in Williamson, West Virginia. According to police, Thorn claimed she feared for her life before retrieving a gun from her car and shooting Jonda Whitt in the stomach.
While Whitt's injuries weren't lethal, she was still airlifted to a hospital and Thorn was charged with malicious wounding.
Her arrest comes just after the indictment of Patricia and Mark McCloskey, who spoke at the convention after conservatives applauded them for pointing guns at peaceful protestors.
Her transgression was just the latest in a political sphere that critics say is rife with criminality and violence.
The GOP is being compared to a criminal syndicate for a number of reasons.