Tag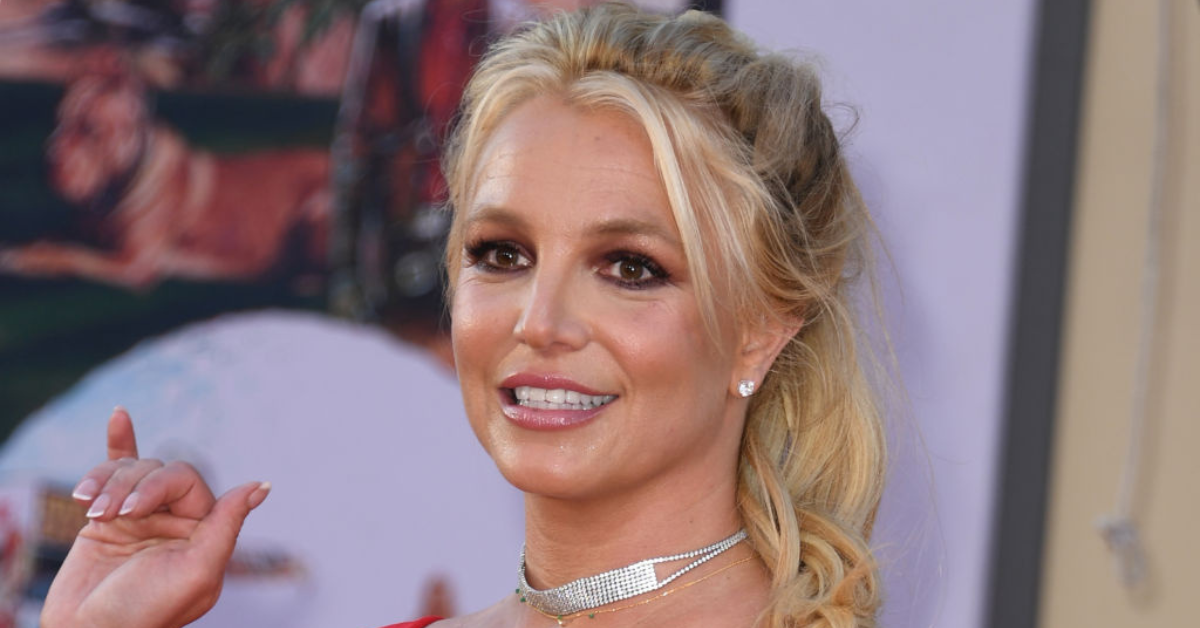 VALERIE MACON/AFP via Getty Images
Britney Spears is more than irritated after concerned fans asked the police to check on her.
According to Page Six, the Ventura County Sheriff's Office received calls asking them to perform a wellness check on the singer.
A spokesperson for the police said:
"I can confirm that we did get calls into our dispatch, and essentially, I can confirm that we don't believe that Britney Spears is in any kind of harm or any kind of danger."
Spears allegedly posted "911" then deleted her Instagram account, which caused distress to some fans. It should be noted Spears has deleted her Instagram several times in the past.
Worried fans even posted TikTok videos of their calls to the police.
\u201cThese are the \u201cfans\u201d that called the cops on Britney because she deleted her Instagram account.. y\u2019all know what to do!\u201d

— KingSpears (@KingSpears) 1674667754
Spears herself addressed the incident on Twitter.
"As everyone knows the police were called to my home based on some prank phone calls."
"I love and adore my fans but this time things went a little too far and my privacy was invaded."
Spears revealed the police came to her gate and left once they realized there "was no issue."
She continued:
"This felt like I was being gaslit and bullied once the incident made it to the news and being portrayed once again in a poor and unfair light by the media."
"During this time in my life, I truly hope the public and my fans who I can so much about can respect my privacy moving forward."
"All the love, B."
\u201chttps://t.co/EkhHrLwrgf\u201d

— Britney Spears \ud83c\udf39\ud83d\ude80 (@Britney Spears \ud83c\udf39\ud83d\ude80) 1674764194
Many responded the incident is giving off major 2007 vibes and reeked of abbleism.
Mental illness carries a heavy stigma. It isn't helped by infantilizing the person with the diagnosis which happens very often to women.
Well meaning, but misguided people put the mentally ill under a microscope, picking apart every thing they do and say. The constant pressure to act perfectly or suffer consequences puts tremendous pressure on the subject of the constant scrutiny.
They echoed Spears' request to respect her privacy.
If anyone deserves privacy, it's Britney Spears. She has been under the microscope since the 90's. First the Mikey Mouse club and then her music career. People leave Britney Alone.
— denice (@denicegomez84) January 25, 2023
\u201cSo now fans have called a wellness check in on Britney Spears because she deleted her Instagram\u2026congrats y\u2019all are def part of the problem now\u2026it\u2019s giving 2007. Imagine being so obsessed.\u201d

— Nick (@Nick) 1674672122
She needs the freedom to live her life without others telling her how to do it. Folks need to leave her be.
— MysticMouse (@MysticMous) January 26, 2023
No seriously the incident the other day where people were harassing her in a restaurant mirrored that in 2007.
People act like they WANT Britney to be in constant emotional distress
— Kellan Swift🐍 (@R3PUTAYTION) January 25, 2023
I can't help but feel like she just wants to be a normal woman. Can we leave the poor lady be already!? Y'all won't be happy till shes been driven into a breakdown again.
— Lorne the degenerate. (@lornetc) January 26, 2023
Some, however, agreed Spears displayed concerning behavior and claimed fans just wanted to make sure she was safe.
Her fans are just concerned. Her IG posts are bizarre. She is never seen outside her house. People aren't sure if she's ok
— sandy davidson 🌺🐾 (@sandydavidson3) January 26, 2023
I love Britney but she seems, I don't know, something.
— Kenneth Garcia (@Refman53) January 25, 2023
Prank calls? I don't think a wellness check is from a prank call. People have been concerned for your well-being.
— Aliah (@AliahXtine) January 26, 2023
if you tried less frantic erratic posts/twirling videos that make people concerned about your physical, mental wellbeing -as well as, not sending hidden signals in colors and flowers and etc as people think perhaps those people would not have felt the need to necessitate calling.
— deletemusic (@delete_music) January 26, 2023
Those calls were not pranks, the public is very worried about u, & the reason for the worry is all ur captions that give fans reason to speculate that you're trapped & controlled. SHOW public all is well otherwise fans still WORRIED bc of so many inconsistencies in what You post
— TheGrittyPrettyHeart (@MsGrittyPretty) January 26, 2023
The concern from fans comes just days after Spears was captured on video "causing a scene" at a restaurant.
According to TMZ, the behavior began and escalated because restaurant patrons were recording the singer on their cell phones.
While Spears' behavior may be concerning to some, we do hope her fans listen to her pleas and respect her privacy.